The Loop
Here's a video of NHL MVP Patrick Kane playing golf (Spoiler alert: nothing happens)
Video editing is amazing these days, to the point that even a school board meeting cut up and put to the right music can take on a heightened level of intrigue. (Will they re-tile the girls bathroom? Yes, they will!)
But some events are beyond saving, as evidenced by this 76-second video montage of the Chicago Blackhawks' Patrick Kane playing golf prior to Wednesday's NHL Awards. You'd think all the pieces were in place for a compelling short film - an elite professional athlete teeing it up with father and friends at Las Vegas' Wynn Golf Club before winning his first Hart Trophy as the NHL MVP. Let the hijinks begin!
The video in its entirety is posted below, but if you don't want to bother, we'll give you the highlights.
4 seconds: Kane applies sunscreen.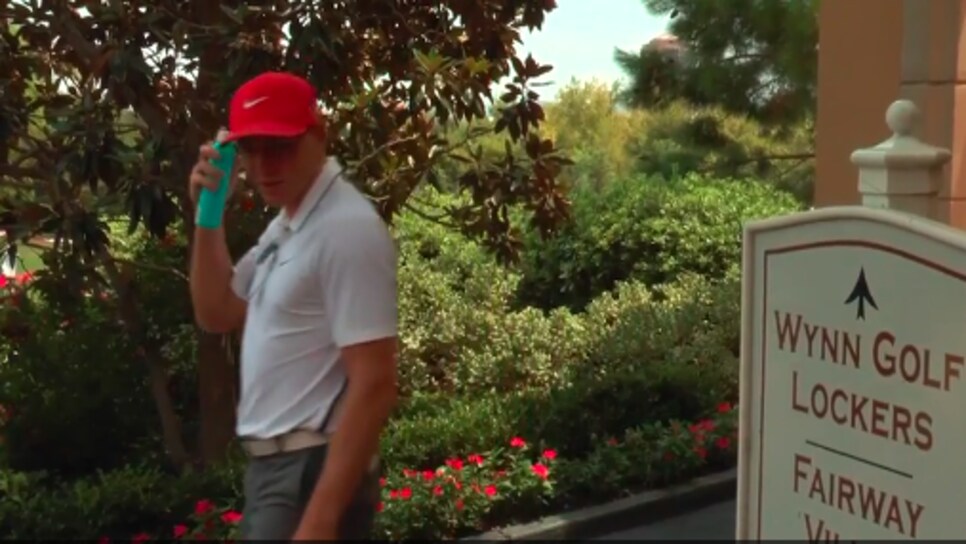 14 seconds: Kane takes two practice swings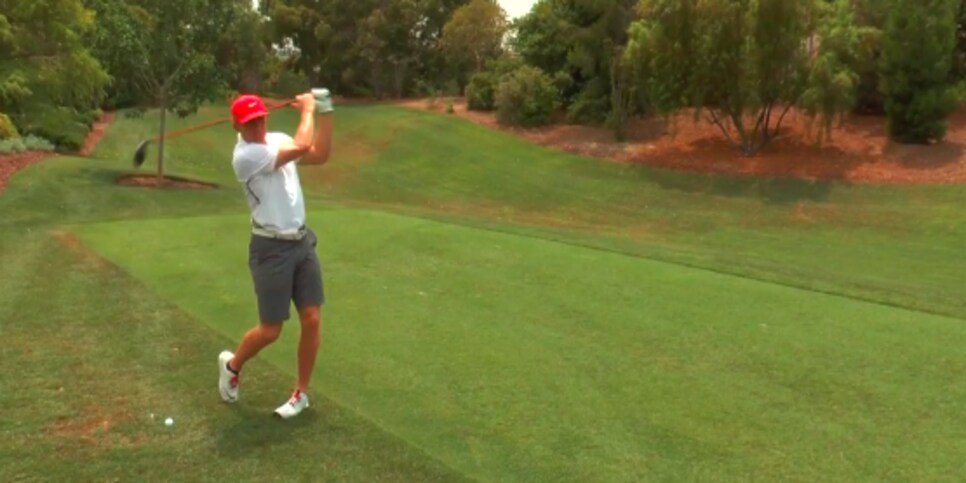 18 seconds: Kane throws a tee in the air to see who goes first. It's him!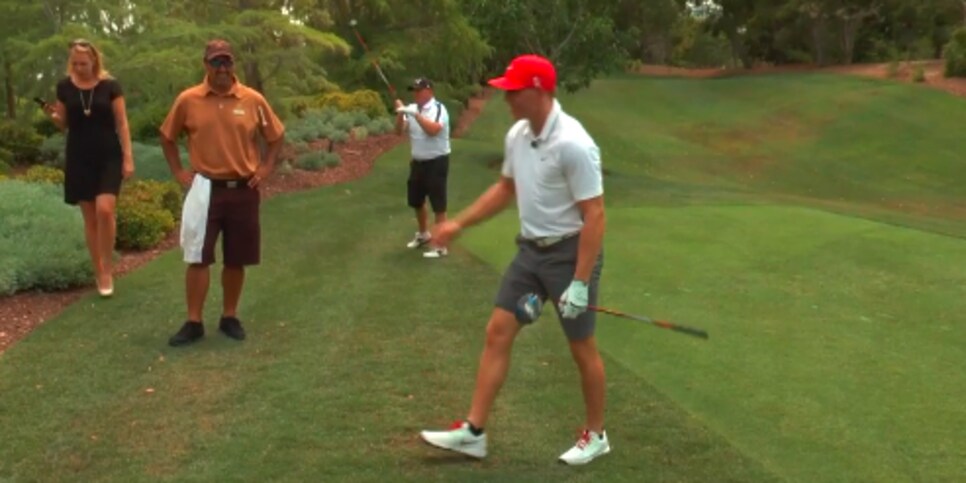 32 seconds: Kane pops up a drive. A mystery ensues: "Where'd that go?" Never mind, they found it.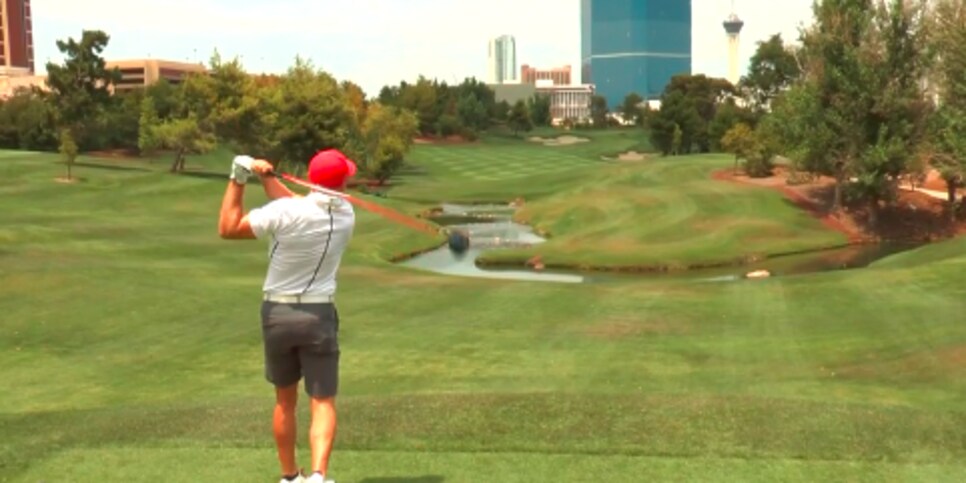 42 seconds: The group pulls away in a cart.
59 seconds: Big moment alert! Kane's opponent has a 15-footer tracking toward the hole. It looks good! It . . . settles a foot from the hole. Great lag!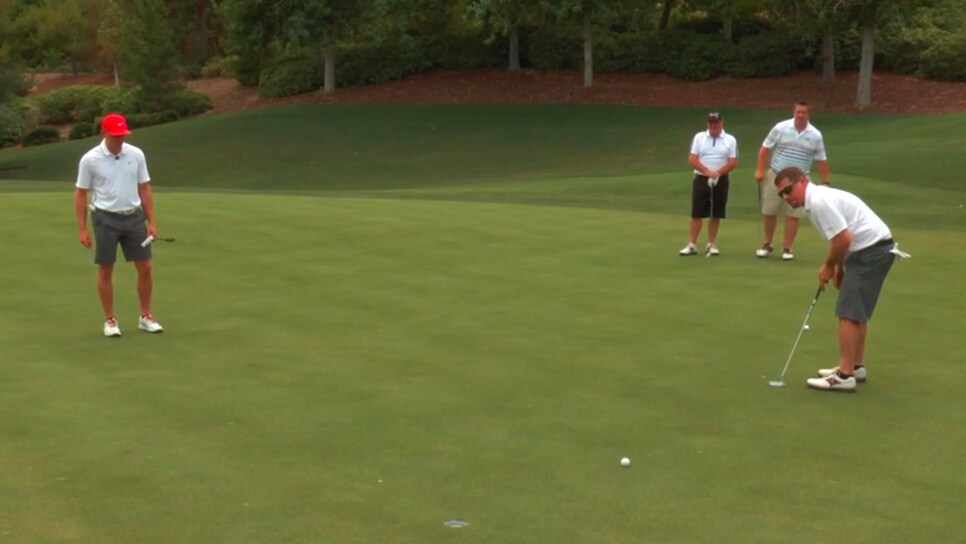 1:11 Finally it's Kane's turn for some heroics. How did this go in?!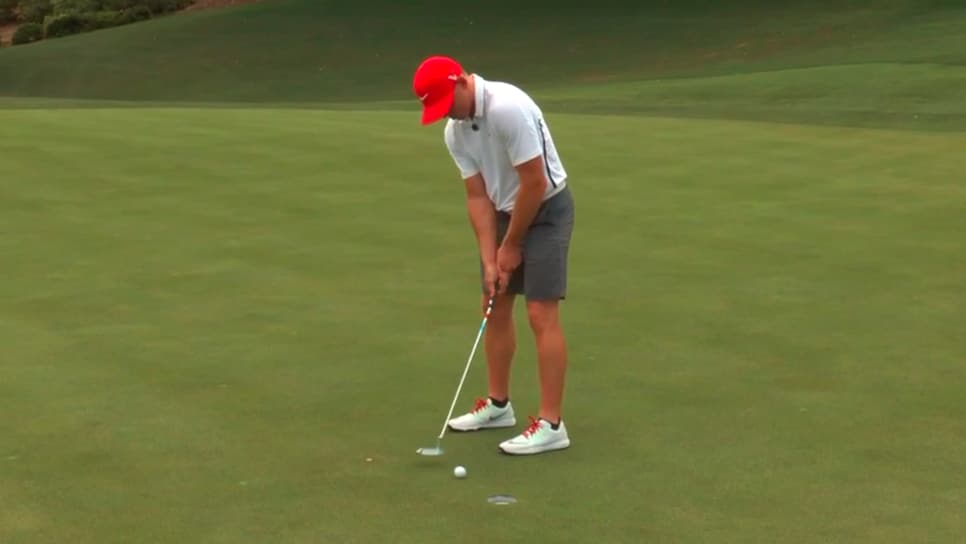 Meanwhile, if you're looking for a slightly more intriguing Patrick Kane highlight video, try this: