The Loop
Here's a handwritten letter a humble Jordan Spieth wrote in high school
Jordan Spieth would totally be the kid who writes handwritten thank you notes. No one liked doing them as a kid. Birthdays, holidays ... my mom always had to force me to write them.
Spieth probably wasn't that kid. Didn't have to be told twice. Here's a copy of the handwritten note Spieth wrote as a 16 year old to thank the family whose scholarship he received as a high school junior at Dallas Jesuit. It's another example of the modest values instilled in Spieth from his family, which has been written about on numerous occasions over the last week.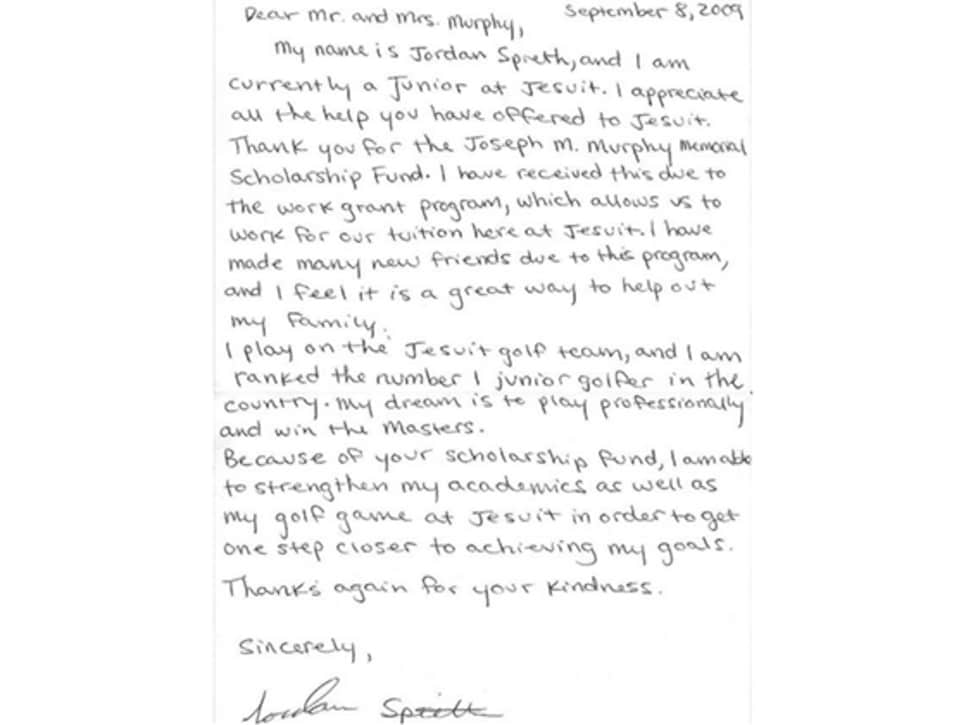 We'd also like to note how neat Spieth's handwriting was. For a 16-year-old boy? That's impeccable. Concentrating on writing each word neatly is another minute you can't be playing video games as a teenager. This Spieth kid. The model child.