News
Symetra Tour announces revised schedule, and there is a silver lining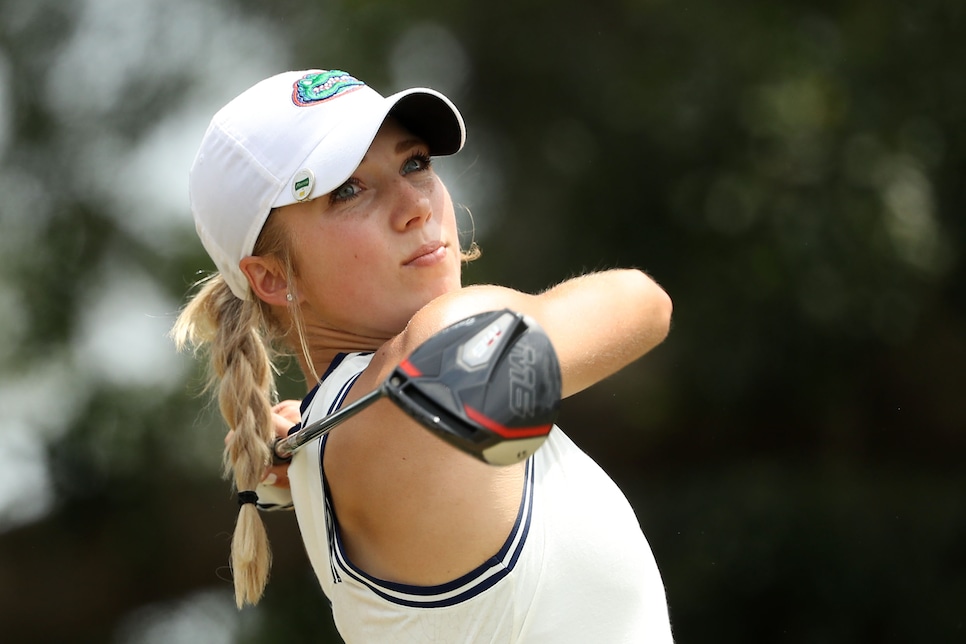 Symetra Tour rookie Sierra Brooks hits a tee shot during the 2019 U.S. Women's Open.
Streeter Lecka
The Symetra Tour has announced its abbreviated schedule. Nine events are planned to be played, starting July 24 in Michigan and ending Nov. 6 in North Carolina with the Symetra Tour Championship. One event was played in March before the season was put on hold due to the coronavirus pandemic, putting the total events for 2020 at 10.
Though a shortened season is difficult, there is one substantial piece of positive news for LPGA Tour hopefuls currently holding Symetra status. At the end of the season, the top five players on the money list will receive full LPGA status for 2021, with their position on the priority list yet to be determined. Usually, it's the top 10 players who get status, but this is still a win for the Symetra Tour. By contrast, there will be no graduates from the Korn Ferry Tour to the PGA Tour at the end of the 2020 season [though, players who win three times on the Korn Ferry will still gain automatic PGA Tour status], nor will Challenege Tour players get status on the European Tour.
One caveat for players to get 2021 LPGA status is that the Symetra Tour must complete at least eight events in 2020. So, if three or more events on the Symetra Tour schedule are cancelled, no players will receive LPGA Tour status for 2021.