Payday in Portland
Here's the prize money payout for each golfer at the 2023 LPGA Portland Classic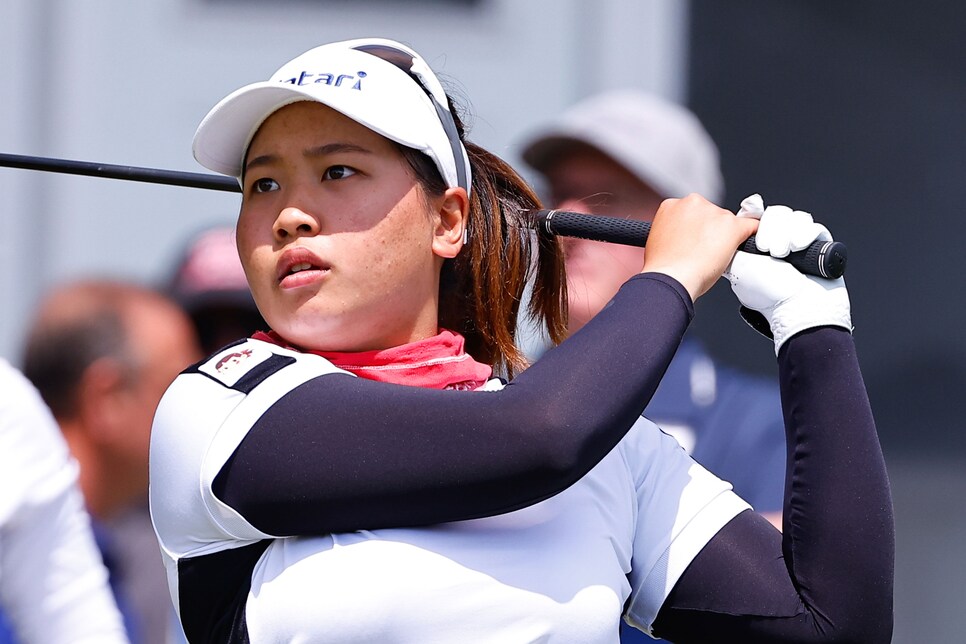 There are unlikely winners and then there's Thailand's Chanettee Wannasaen. Not that the 19-year-old wasn't impressive en route to claiming the title at the Portland Classic. A final-round nine-under 63 allowed her to motor away from the field at Columbia Edgewater Country Club, beating China's Xiyu Lin by four shots with a 26-under 262 total.
It's just that Wannasaen hadn't finished better than T-24 in 17 previous LPGA starts, that one coming in the 2022 Women's Scottish Open. And she had to Monday qualify just to get into the field this week in Portland, becoming just the third player in history to win after getting in the field that way (the last was Brooke Henderson in 2015).
Indeed in 2023, Wannasaen's rookie season on tour after earning a card at Q Series last December, she had made just two cuts in 11 starts (T-51 at the Honda LPGA Thailand and T-57 at the LPGA Drive On Championship) and earned $4,586. But with her victory on Sunday, she banked the $225,000 first-place prize money payout from the $1.5 million overall purse.
Here's the prize money payout for each golfer this week in Portland.
Win: Chanettee Wannasaen, -26, $225,000
2: Xiyu Lin, -22, $140,305
T-3: Ruoning Yin, -20, $81,297
T-3: Gina Kim, -20, $81,297
T-3: Carlota Ciganda, -20, $81,297
6: Megan Khang, -19, $51,851
T7: Ariya Jutanugarn, -18, $38,536
T7: Linn Grant, -18, $38,536
T7: Atthaya Thitikul, -18, $38,536
T10: Andrea Lee, -17, $29,958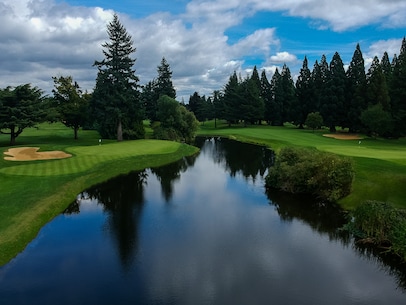 Columbia Edgewater Country Club is one of the best courses in Oregon. Discover our experts reviews and where Columbia Edgewater Country Club ranks in our rankings
View Course
T10: Hyo Joon Jang, -17, $29,958
T12: Alexa Pano, -16, $26,040
T12: Olivia Cowan, -16, $26,040
T14: Lilia Vu, -15, $21,739
T14: Georgia Hall, -15, $21,739
T14: Nelly Korda, -15, $21,739
T14: Danielle Kang, -15, $21,739
T18: Mi Hyang Lee, -14, $18,333
T18: Perrine Delacour, -14, $18,333
T18: Pavarisa Yoktuan, -14, $18,333
T-21: Xiaowen Yin, -13, $15,840
T-21: Jasmine Suwannapura, -13, $15,840
T-21: Hyo Joo Kim, -13, $15,840
T-21: Sarah Kemp, -13, $15,840
T-21: Nanna Koerstz Madsen, -13, $15,840
T-26: Pernilla Lindberg, -12, $12,348
T-26: Charley Hull, -12, $12,348
T-26: Ayaka Furue, -12, $12,348
T-26: Dewi Weber, -12, $12,348
T-26: Jennifer Kupcho, -12, $12,348
T-26: Grace Kim, -12, $12,348
T-26: Angela Stanford, -12, $12,348
T-26: Madelene Sagstrom, -12, $12,348
T-34: Ally Ewing, -11, $9,075
T-34: Ashleigh Buhai, -11, $9,075
T-34: Brooke M. Henderson, -11, $9,075
T-34: Mina Harigae, -11, $9,075
T-34: Pornanong Phatlum, -11, $9,075
T-34: Muni He, -11, $9,075
T-34: Lauren Hartlage, -11, $9,075
T-41: Polly Mack, -10, $7,221
T-41: Elizabeth Szokol, -10, $7,221
T-41: Jeongeun Lee6, -10, $7,221
T-41: Hinako Shibuno, -10, $7,221
T-45: Pauline Roussin, -9, $6,183
T-45: Amelia Lewis, -9, $6,183
T-45: Jenny Shin, -9, $6,183
T-45: Moriya Jutanugarn, -9, $6,183
T-49: Caroline Inglis, -8, $5,319
T-49: Brittany Lincicome, -8, $5,319
T-49: Yan Liu, -8, $5,319
T-49: Patty Tavatanakit, -8, $5,319
T-53: Riley Rennell, -7, $4,686
T-53: Bianca Pagdanganan, -7, $4,686
T-53: Lauren Stephenson, -7, $4,686
T-53: Jodi Ewart Shadoff, -7, $4,686
T-57: Samantha Wagner, -6, $4,225
T-57: Maria Fassi, -6, $4,225
T-59: Albane Valenzuela, -5, $3,780
T-59: Emily Kristine Pedersen, -5, $3,780
T-59: Gabriella Then, -5, $3,780
T-59: Morgane Metraux, -5, $3,780
T-59: Yuka Saso, -5, $3,780
T-64: Ryann O'Toole, -4, $3,495
T-64: Sung Hyun Park, -4, $3,495
T-66: Christina Kim, -3, $3,342
T-66: Yu-Sang Hou, -3, $3,342
68: Jennifer Song, -1, $3,226