Payday in Ohio
Here's the prize money payout for each golfer at the 2023 LPGA Dana Open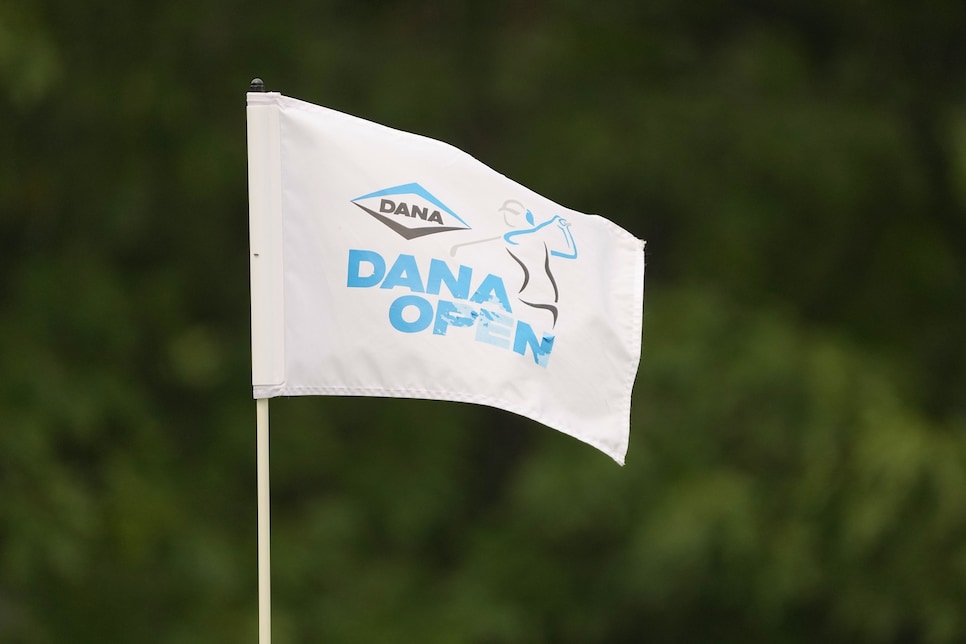 Linn Grant started the day with a six-shot lead at the Dana Open, giving her a healthy cushion as the 24-year-old Swede tried to claim her first LPGA title. And it was helpful as newly minted U.S. Women's Open champion Allisen Corpuz shot a closing six-under 65 in the final round at Highland Meadows Golf Club in Sylvania, Ohio. But a 68 from Grant was plenty for her to still cruise to a three-shot victory as she closed out a 21-under 263 total.
The win was much anticipated, as Grant's success on the Ladies European Tour—she has five wins in 16 months—hinted big things awaited on the LPGA Tour, too. Grant also is notably the first woman to win a DP World Tour event, having won the Scandinavian Mixed tournament, that was co-sanctioned by the men's tour along with the LET.
With the win, Grant earned a first-place prize money payout of $262,000 from an overall purse of $1.75 million. Here's the prize money payout for each woman who made the cut this week in Ohio.
Win: Linn Grant, -21, $262,500
2: Allisen Corpuz, -18, $160,458
3: Lindy Duncan, -15, $116,401
T-4: Stephanie Kyriacou, -14, $81,261
T-4: Xiyu Janet Lin, -14, $81,261
6: Maria Fassi, -13, $59,299
T-7: Aditi Ashok, -12, $41,949
T-7: Jaravee Boonchant, -12, $41,949
T-7: Minjee Lee, -12, $41,949
T-7: Gaby Lopez, -12, $41,949
11: Grace Kim, -11, $32,943
T-12: Sarah Schmelzel, -10, $28,024
T-12: Matilda Castren, -10, $28,024
T-12: Carlota Ciganda, -10, $28,024
T-12: Annie Park, -10, $28,024
T-16: Linnea Strom, -9, $22,900
T-16: Esther Henseleit, -9, $22,900
T-16: Arpichaya Yubol, -9, $22,900
T-19: Hae Ran Ryu, -8, $19,854
T-19: Gemma Dryburgh, -8, $19,854
T-19: Yu Liu, -8, $19,854
T-19: Jeongeun Lee5, -8, $19,854
T-23: Weiwei Zhang, -7, $17,424
T-23: Gabriela Ruffels, -7, $17,424
T-23: Hye-Jin Choi, -7, $17,424
T-26: Mia Hammond (a), -6, --
T-26: Pornanong Phatlum, -6, $14,952
T-26: Gabriella Then, -6, $14,952
T-26: Dottie Ardina, -6, $14,952
T-26: Emily Kristine Pedersen, -6, $14,952
T-26: Jin Young Ko, -6, $14,952
T-32: Aline Krauter, -5, $12,474
T-32: Ariya Jutanugarn, -5, $12,474
T-32: Jing Yan, -5, $12,474
T-32: Sei Young Kim, -5, $12,474
T-36: Albane Valenzuela, -4, $10,366
T-36: Frida Kinhult, -4, $10,366
T-36: Stacy Lewis, -4, $10,366
T-36: Peiyun Chien, -4, $10,366
T-36: Marissa Steen, -4, $10,366
T-41: Sung Hyun Park, -3, $7,416
T-41: Jennifer Chang, -3, $7,416
T-41: Bianca Pagdanganan, -3, $7,416
T-41: A Lim Kim, -3, $7,416
T-41: Xiaowen Yin, -3, $7,416
T-41: Celine Borge, -3, $7,416
T-41: Min Lee, -3, $7,416
T-41: Brittany Altomare, -3, $7,416
T-41: Jennifer Song, -3, $7,416
T-41: Jasmine Suwannapura, -3, $7,416
T-41: In Gee Chun, -3, $7,416
T-53: Moriya Jutanugarn, -2, $5,534
T-53: Sarah Kemp, -2, $5,534
T-53: Sydnee Michaels, -2, $5,534
T-53: Lucy Li, -2, $5,534
T-57: Patty Tavatanakit, -1, $5,007
T-57: Linnea Johansson, -1, $5,007
T-59: Samantha Wagner, E, $4,393
T-59: Wichanee Meechai, E, $4,393
T-59: Wei-Ling Hsu, E, $4,393
T-59: Kelly Tan, E, $4,393
T-59: Mariajo Uribe, E, $4,393
T-65: Lydia Ko, 1, $3,909
T-65: Mi Hyang Lee, 1, $3,909
T-65: Pavarisa Yoktuan, 1, $3,909
T-65: Bailey Tardy, 1, $3,909
69: Alexa Pano, 2, $3,689
T-70: Erica Shepherd (a), 3, $3,503
T-70: Lauren Coughlin, 3, $3,503
T-70: Elizabeth Szokol, 3, $3,503
T-70: Ines Laklalech, 3, $3,503
T-74: Dana Fall, 4, $3,360
T-74: Emma Talley, 4, $3,360
T-76: Sophia Schubert, 6, $3,277
T-76: Maddie Szeryk, 6, $3,277