Payday in France
Here is the prize money payout for each golfer at the 2023 Amundi Evian Championship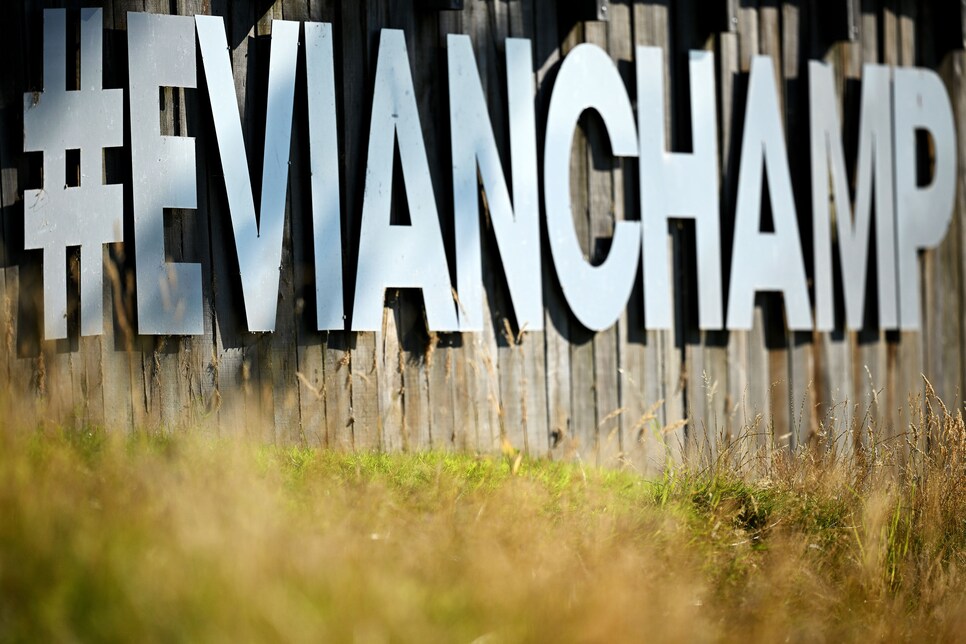 For Celine Boutier, winning a major championship at home in France carries more value than simply the prize money payout given out for claiming the title. Yes, by closing out her victory on Sunday at the Amundi Evian Championship—extending a three-shot lead to start the day into a six-shot victory with a closing 68—the 29-year-old earned $1 million from an overall purse of $6.5 million. But more importantly she made history by becoming the first Frenchwoman to win at Evian Resort, an accomplishment that doesn't come with a price tag.
"It's honestly been my biggest dream since I started watching golf," Boutier said. "This tournament has always been very special to me, just even watching as as teenager. Just to be able to hold this trophy is pretty unbelievable."
Boutier was already the winningest player from her country in LPGA history, claiming her third title earlier this year before grabbing her first career major. She was a commanding figure all week, posting of 66-69-67 in becoming the fifth player in the event's history to make this championship her first major title, joining Hyo Joo Kim (2014), Lydia Ko (2015), Angela Stanford (2018) and Minjee Lee (2021).
Here's the prize money payouts for each golfer who made the cut at Evian. Come back shortly after the tournament and we'll update this list with names and individual paydays.
Win: Celine Boutier, -14, $1,000,000
2: Brooke M. Henderson, -8, $585,967
T-3: Celine Borge, -7, $283,278
T-3: Gaby Lopez, -7, $283,278
T-3: A Lim Kim, -7, $283,278
T-3: Yuka Saso, -7, $283,278
T-3: Nasa Hataoka, -7, $283,278
8: Gemma Dryburgh, -6, $158,805
T-9: Atthaya Thitikul, -5, $122,100
T-9: Megan Khang, -5, $122,100
T-9: Su Ji Kim, -5, $122,100
T-9: Rose Zhang, -5, $122,100
T-9: Nelly Korda, -5, $122,100
T-14: Jennifer Kupcho, -4, $95,922
T-14: Esther Henseleit, -4, $95,922
T-16: Stephanie Kyriacou, -3, $81,808
T-16: Morgane Metraux, -3, $81,808
T-16: Linn Grant, -3, $81,808
T-16: Minjee Lee, -3, $81,808
T-20: Min Ji Park, -2, $65,045
T-20: Jin Young Ko, -2, $65,045
T-20: Ashleigh Buhai, -2, $65,045
T-20: Eun-Hee Ji, -2, $65,045
T-20: Hyo Joo Kim, -2, $65,045
T-20: Anna Nordqvist, -2, $65,045
T-20: Angel Yin, -2, $65,045
T-20: Alison Lee, -2, $65,045
T-28: Moriya Jutanugarn, -1, $47,560
T-28: Ariya Jutanugarn, -1, $47,560
T-28: Sarah Kemp, -1, $47,560
T-28: Sarah Schmelzel, -1, $47,560
T-28: Jodi Ewart Shadoff, -1, $47,560
T-28: Johanna Gustavsson, -1, $47,560
T-28: Ryann O'Toole, -1, $47,560
T-28: Wei-Ling Hsu, -1, $47,560
T-36: Amy Yang, E, $35,610
T-36: In Gee Chun, E, $35,610
T-36: Wichanee Meechai, E, $35,610
T-36: Ayaka Furue, E, $35,610
T-36: Peiyun Chien, E, $35,610
T-36: Georgia Hall, E, $35,610
T-42: Aditi Ashok, +1, $27,910
T-42: Linnea Strom, +1, $27,910
T-42: Albane Valenzuela, +1, $27,910
T-42: Hae Ran Ryu, +1, $27,910
T-42: Leona Maguire, +1, $27,910
T-42: Lilia Vu, +1, $27,910
T-48: Daniela Darquea, +2, $22,649
T-48: Mi Hyang Lee, +2, $22,649
T-48: Hye-Jin Choi, +2, $22,649
T-48: Miyu Yamashita, +2, $22,649
T-48: Patty Tavatanakit, +2, $22,649
53: Minami Katsu, +3, $20,530
T-54: Jiyai Shin, +4, $18,607
T-54: Jenny Shin, +4, $18,607
T-54: Pauline Roussin, +4, $18,607
T-54: Elizabeth Szokol, +4, $18,607
T-54: Allisen Corpuz, +4, $18,607
T-59: Angela Stanford, +5, $16,363
T-59: Hinako Shibuno, +5, $16,363
T-61: Cheyenne Knight, +6, $14,758
T-61: Stephanie Meadow, +6, $14,758
T-61: Yan Liu, + 6, $14,758
T-61: Karis Davidson, +6, $14,758
T-61: Sung Hyun Park, +6, $14,758
T-61: Lydia Ko, +6, $14,758
T-61: Min Lee, +6, $14,758
68: Paula Reto, + 7, $13,472
69: Pernilla Lindberg, +8, $13,153
70: Emma Talley, +15, $12,834