Payday at Wentworth
Here's the prize money payout for each golfer at the 2021 BMW PGA Championship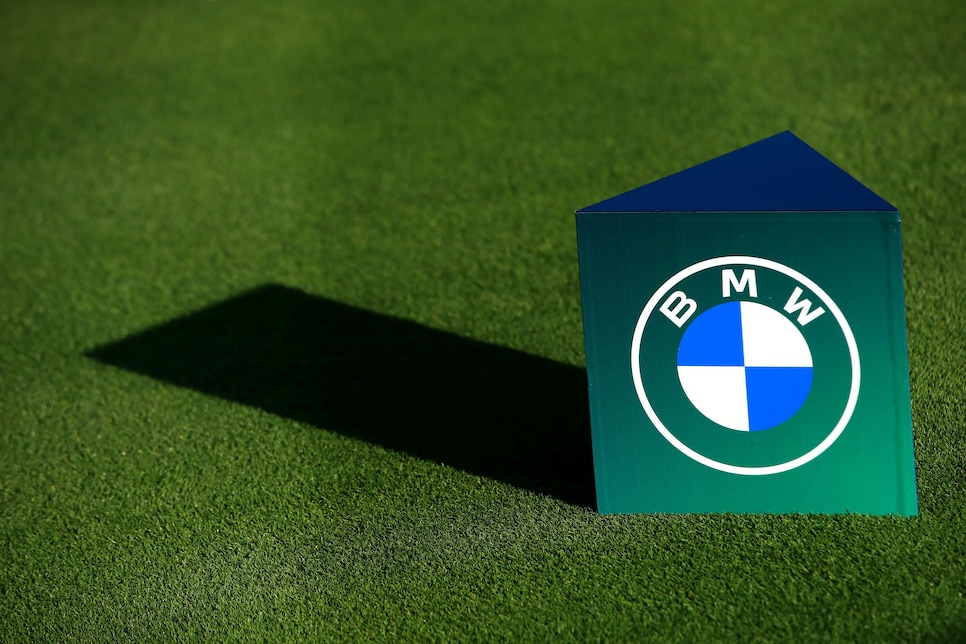 When it's just you and Arnold Palmer who are the only two to achieve a golf accomplishment, well let's just say you're in good company. Forty-six years after Arnold Palmer came across the Atlantic and won the European Tour's flagship event, Billy Horschel became just the second American to accomplish the feat. With a final-round 65, including a tap-in birdie on the 18th hole at Wentworth Golf Club, the 34-year-old Horschel won the BMW PGA Championship.
"It's been an unbelievable week," Horschel said. "This event to me after I left here in 2019 was an event I wanted to win in my career before it ended.
"Adding my name to Arnold Palmer, that's legendary stuff. That guy, if it wasn't for him, we wouldn't have this modern era of golf to play in front of thousands of fans and big sponsors. Tiger Woods took it to another level, but Arnie is the one who started it. So to have my name on that trophy next to his being the second American to win this event here at Wentworth is pretty special."
The victory was Horschel's second European Tour title, officially, as the WGC-Dell Match Play he won in March is also a co-sanctioned event. Those two wins, along with Horschel's performances in majors, leaves him No. 2 on the European Tour's Race to Dubai standings.
The overall prize money payout was $8 million with Horschel winning $1.33 million. Here is the prize money payout for each golfer who made the cut at Wentworth this week. Money is in Euros ($1 = €0.85).
Win: HORSCHEL, Billy, 269, €1,125,951.98
T-2: APHIBARNRAT, Kiradech, 270, €492,898.93
T-2: CANTER, Laurie, 270, €492,898.93
T-2: DONALDSON, Jamie, 270, €492,898.93
5: BEZUIDENHOUT, Christiaan, 271, €281,587.15
T-6: JOHNSTON, Andrew, 272, €199,532.88
T-6: LAPORTA, Francesco, 272, €199,532.88
T-6: ROSE, Justin, 272, €199,532.88
9: CROCKER, Sean, 273, €135,124.70
T-9: PIETERS, Thomas, 273, €135,124.70
T-9: SHARMA, Shubhankar, 273, €135,124.70
T-12: FLEETWOOD, Tommy, 274, €111,192.20
T-12: SCHWAB, Matthias, 274, €111,192.20
T-14: LAW, David, 275, €98,288.51
T-14: RAI, Aaron, 275, €98,288.51
T-14: SCOTT, Adam, 275, €98,288.51
T-17: KAWAMURA, Masahiro, 276, €86,597.98
T-17: LOWRY, Shane, 276, €86,597.98
T-17: PULKKANEN, Tapio, 276, €86,597.98
T-20: FITZPATRICK, Matt, 277, €75,922.11
T-20: HANSEN, Joachim B., 277, €75,922.11
T-20: HØJGAARD, Nicolai, 277, €75,922.11
T-20: WIESBERGER, Bernd, 277, €75,922.11
T-20: ZANOTTI, Fabrizio, 277, €75,922.11
T-25: GALLACHER, Stephen, 278, €68,841.62
T-25: KAYMER, Martin, 278, €68,841.62
T-27: BJÖRK, Alexander, 279, €63,878.66
T-27: LAGERGREN, Joakim, 279, €63,878.66
T-27: NOREN, Alex, 279, €63,878.66
T-30: ARMITAGE, Marcus, 280, €55,937.92
T-30: BURMESTER, Dean, 280, €55,937.92
T-30: HORSEY, David, 280, €55,937.92
T-30: JIMÉNEZ, Miguel Ángel, 280, €55,937.92
T-30: STENSON, Henrik, 280, €55,937.92
T-35: BJERREGAARD, Lucas, 281, €43,431.27
T-35: FISHER, Ross, 281, €43,431.27
T-35: HORSFIELD, Sam, 281, €43,431.27
T-35: LARRAZÁBAL, Pablo, 281, €43,431.27
T-35: LEVY, Alexander, 281, €43,431.27
T-35: LUITEN, Joost, 281, €43,431.27
T-35: MOLINARI, Francesco, 281, €43,431.27
T-35: SENIOR, Jack, 281, €43,431.27
T-35: SOUTHGATE, Matthew, 281, €43,431.27
T-35: WALTERS, Justin, 281, €43,431.27
T-45: KORHONEN, Mikko, 282, €34,100.90
T-45: ROCK, Robert, 282, €34,100.90
T-45: STONE, Brandon, 282, €34,100.90
T-45: WARING, Paul, 282, €34,100.90
T-49: DRYSDALE, David, 283, €27,483.62
T-49: HOVLAND, Viktor, 283, €27,483.62
T-49: MCDOWELL, Graeme, 283, €27,483.62
T-49: ORMSBY, Wade, 283, €27,483.62
T-49: OTAEGUI, Adrian, 283, €27,483.62
T-49: PEREZ, Victor, 283, €27,483.62
T-55: BROWN, Steven, 284, €23,182.39
T-55: SMITH, Jordan, 284, €23,182.39
T-57: BLAND, Richard, 285, €20,535.48
T-57: ELVIRA, Nacho, 285, €20,535.48
T-57: HOWELL, David, 285, €20,535.48
T-57: MOLINARI, Edoardo, 285, €20,535.48
T-57: RAMSAY, Richie, 285, €20,535.48
T-57: SAMOOJA, Kalle, 285, €20,535.48
T-63: FORREST, Grant, 286, €17,226.84
T-63: FOX, Ryan, 286, €17,226.84
T-63: ROUSSEL, Robin, 286, €17,226.84
T-63: SURI, Julian, 286, €17,226.84
T-67: CABRERA BELLO, Rafa, 287, €14,579.93
T-67: ROZNER, Antoine, 287, €14,579.93
T-67: STALTER, Joël, 287, €14,579.93
T-67: WILSON, Oliver, 287, €14,579.93
T-71: VEERMAN, Johannes, 288, €10,935.92
T-71: WESTWOOD, Lee, 288, €10,935.92
T-71: WILLETT, Danny, 288, €10,935.92
T-71: WINTHER, Jeff, 288, €10,935.92
T-75: COETZEE, George, 289, €10,926.92
T-75: KIEFFER, Maximilian, 289, €10,926.92
77: GAVINS, Daniel, 290, €10,922.42
78: McGOWAN, Ross, 293, €10,919.42