News
U.S. Women's Open 2020: Here's the prize money payout for each golfer at Champions Golf Club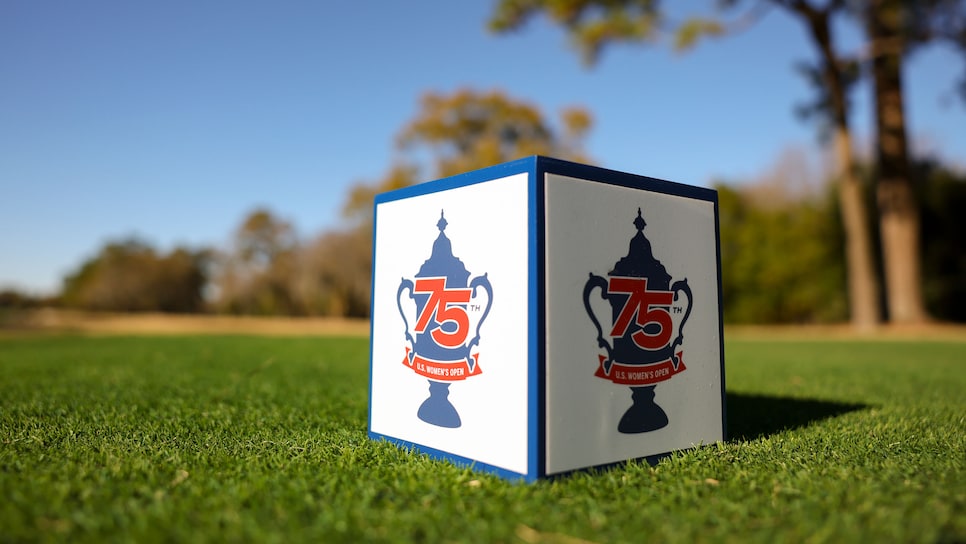 The U.S. Women's Open is considered the most prestigious event in women's golf. It's only fitting, then, that the championship, played this week for the 75th time, had a purse that reflected its status. For the second straight year, the USGA offered a $5.5 million to the field competing in the national championship. And for the second straight year, the winner, South Korea's A Lim Kim, earned $1 million for her victory.
The only women's tournament with a larger prize for the winner is the CME Group Tour Championship, which will conclude the 2020 LPGA season next week. In 2019, the winner of that event received $1.5 million from an overall purse of $5 million. The event has changed its structure slightly in 2020 due to the COVID-19 pandemic, with the winner earning $1.1 million from an overall purse of $3 million.
Here's a look at the overall purses for the other four women's major:
AIG Women's British Open: $4,500,000 (winner: $675,000)
KPMG Women's PGA Championship: $4,300,000 (winner: $645,000)
Evian Championship (from 2019): $4,100,000 (winner: $615,000)
ANA Inspiration: $3,100,000 (winner: $465,000)
And here are the prize money payouts for each professional golfer who made the cut this week at Champions Golf Club in Houston (72 professionals who missed the cut each get $4,000). For the record: With a pair of amateurs on the leader board, any money an amateur would make is re-distributed to the other professionals in the field.
Check back after the finish of the tournament on Sunday and we'll update with names and individual payouts for each golfer.
Win, A Lim Kim, -3, $1,000,000
T-2, Jin Young Ko, -2, $487,286
T-2, Amy Olson, -2, $487,286
4, Hinako Shibuno, -1, $266,779
5, Megan Khang, +1, $222,201
T-6, Inbee Park, +2, $177,909
T-6, Jeongeun Lee6,+2, $177,909
T--6, Moriya Jutanugarn, +2, $177,909
T-9, Ariya Jutanugarn,+3, $143,976
T-9, Kaitlyn Papp, +2, Amateur
T-11, Sayaka Takahashi, +4, $126,465
T-11, Minyoung2 Lee,+4, $126,465
T-13, Yuka Saso,+5, $96,800
T-13, Eri Okayama,+5, $96,800
T-13, Gabriela Ruffels, +5, Amateur
T-13, Linnea Strom,+5, $96,800
T-13, Maja Stark, +5, Amateur
T-13, Hae Ran Ryu, +5, $96,800
T-13, Lydia Ko, +5, $96,800
T-20, So Yeon Ryu, +6, $74,219
T-20, Sei Young Kim,+6, $74,219
T-20, Ally Ewing, +6, $74,219
T-23, Linn Grant, +7, Amateur
T-23, Sarah Schmelzel,+7, $55,526
T-23, Nasa Hataoka,+7, $55,526
T-23, Jenny Shin, +7, $55,526
T-23, Jessica Korda, +7, $55,526
T-23, Cristie Kerr, +7, $55,526
T-23, Chella Choi,+7, $55,526
T-30, Madelene Sagstrom,+8, $36,915
T-30, Lauren Stephenson, +8, $36,915
T-30, Jennifer Kupcho,+8, $36,915
T-30, Hyejin Choi, +8, $36,915
T-30, Bronte Law, +8, $36,915
T-30, Cheyenne Knight, +8, $36,915
T-30, Ashleigh Buhai,+8, $36,915
T-30, Ingrid Lindblad, +8, Amateur
T-30, Charley Hull, +8, $36,915
T-30, Ji Yeong Kim2,+8, $36,915
T-40, Hannah Green, +9, $27,067
T-40, Perrine Delacour, +9, $27,067
T-40, Sophia Popov, +9, $27,067
T-40, Yealimi Noh, +9, $27,067
T-44, Stacy Lewis, +10, $23,576
T-44, Brooke Henderson,+10, $23,576
T-46, Brittany Lincicome, +11, $19,570
T-46, Pauline Roussin-Bouchard, +11, Amateur
T-46, Lizette Salas, +11, $19,570
T-46, Lindsey Weaver, +11, $19,570
T-46, Gaby Lopez, +11, $19,570
T-46, Minjee Lee, +11, $19,570
T-52, Seon Woo Bae, +12, $15,736
T-52, Danielle Kang, +12, $15,736
T-54, Anna Nordqvist, +13, $13,447
T-54, Azahara Munoz, +13, $13,447
T-54, Mone Inami, +13, $13,447
T-54, Jennifer Song,+13, $13,447
T-58, Pernilla Lindberg, +14, $12,360
T-58, Mi Hyang Lee, +14, $12,360
60, Yui Kawamoto, +15, $12,131
T-61, Mamiko Higa, +16, $11,960
T-61, Mina Harigae, +16, $11,960
T-63, Jodi Ewart Shadoff, +17, $11,731
T-63, Narin An, +17, $11,731
65, Kana Mikashima, +19, $11,559