The Loop
Here are the most interesting groups to watch for the 2014 U.S. Open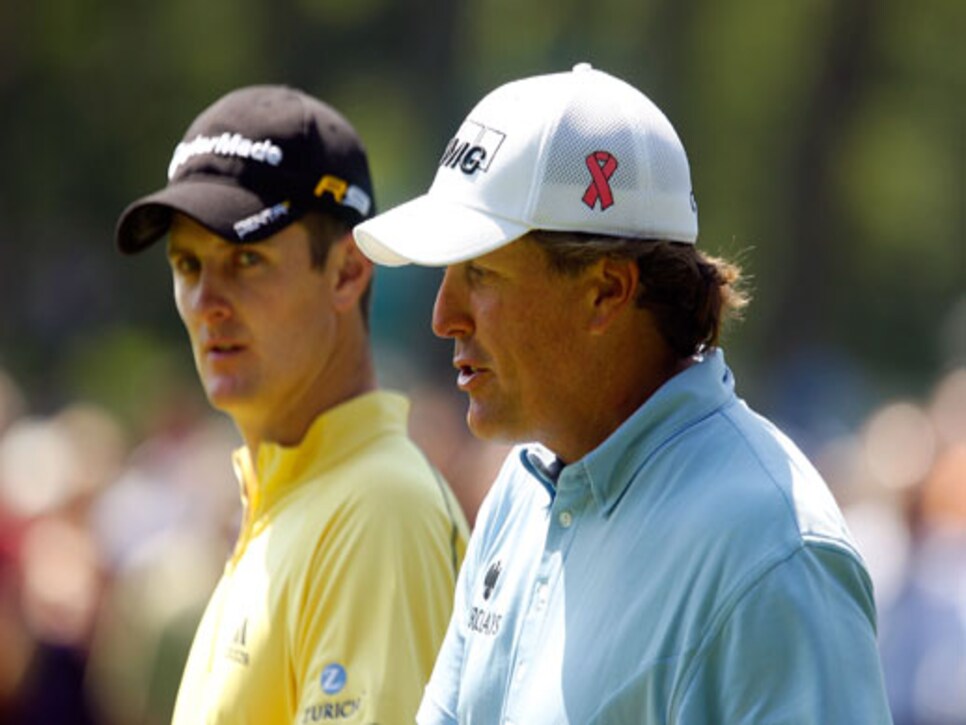 Three of golf's hottest properties right now without a major. For various reasons, all three were largely irrelevant at the Masters, but if one of the players gets on a good run, it'll be interesting to see how they feed off each other.
7:29 a.m. Thursday/1:14 p.m. Friday -- Henrik Stenson, Sweden; Matt Kuchar, St. Simons Island, Ga.; Lee Westwood, England
Did we mention major-less men? Stenson, Kuchar and Westwood are three more of golf's best waiting for their moment of glory, especially Kuchar. You'd be hard-pressed to find someone putting together a better season right now.
1:47 p.m. Thursday/8:02 a.m. Friday -- Jason Dufner, Auburn, Ala.; Keegan Bradley, Woodstock, Vt.; Martin Kaymer, Germany
Dufner has finished T-4 in his last two U.S. Opens, Bradley remains one of the U.S.'s best talents despite not winning since 2012, and Kaymer looks to be back following his victory at the Players. Three PGA Championship winners, each looking for their second major, is a mouth-watering prospect.
1:25 p.m. Thursday/7:40 a.m. Friday -- Bubba Watson, Bagdad, Fla.; Adam Scott, Australia; Charl Schwartzel, South Africa
The last three Masters winners have all been playing well of late, particularly Scott, who won at Colonial in his first week at World No. 1 and was in the mix during the final round last weekend at the Memorial.
7:51 a.m. Thursday/1:36 p.m. Friday -- Justin Rose, England; (a) Matthew Fitzpatrick, England; Phil Mickelson, Rancho Santa Fe, Calif.
Last year's U.S. Open (Rose), British Open (Mickelson) and U.S. Amateur (Fitzpatrick) champs make up one of the USGA's traditional pairings. Of course, Rose also topped Mickelson at Merion to keep Phil in search of his first U.S. Open title, so there's some spice there.
8:13 a.m. Thursday/1:58 p.m. Friday -- Jordan Spieth, Dallas; Hideki Matsuyama, Japan; Rickie Fowler, Murrieta, Calif.
At 25, Fowler is the old man of this trio of young stars. Spieth, 20, has played in the final pairing of both the Masters and the Players this year, and Matsuyama, 22, is fresh off winning his first PGA Tour title at the Memorial.