The Loop
Here are some cool retro photos of Jack "Quadzilla" Nicklaus hitting balls in shorts
At Golf Digest, we're fortunate to be surrounded by photos of the giants of the game at various stages of their careers. Look, there's Hogan blasting out of a bunker at Riviera! There's Arnie on the steps of his private jet!
As you might imagine, there's no shortage of photos of Jack Nicklaus, whether it's in his cherubic early pro days winning the U.S. Open at Oakmont, or after holing his iconic "Yes, sir!" birdie putt at 17 in 1986 at Augusta.
Until recently, though, what we had never seen was this: the Golden Bear, in the prime of his career, hitting balls in shorts.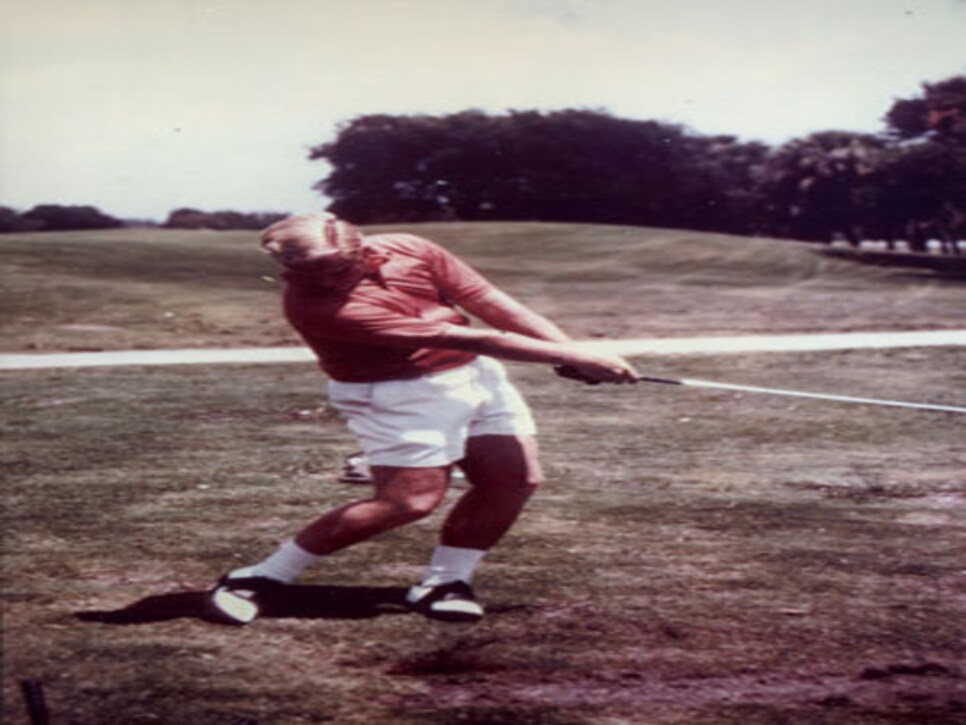 We received the pictures courtesy of the man who took them, Dick Richeson, a former assistant professional at Lost Tree Club in North Palm Beach, Fla. By Richeson's telling, a 30-year-old Nicklaus came to the club during the summer of 1970 (presumably around the time he won the Open Championship at St. Andrews) to practice, and he put the young assistant pro in charge of watching and teaching his two sons, Jackie and Steve.
"It was a challenge in helping them learn how to hit a golf ball," Richeson said. "When one would mess up, the other would laugh at him. And then came the tempers."
Nevertheless, the Nicklaus visits to Lost Tree resulted in these photographic gems, which Richeson said he wanted only for sentimental reasons, and not to try to hawk as memorabilia. He eventually sent them to us, along with a letter to Nicklaus reminding him of the context.
We're glad that he did. There are a number of things to marvel at about Nicklaus in the pictures. His perfect head of blond locks. Those timeless saddle shoes. But mostly, it's the intimidating size of Nicklaus' legs, more befitting an NFL fullback than the greatest golfer of all time.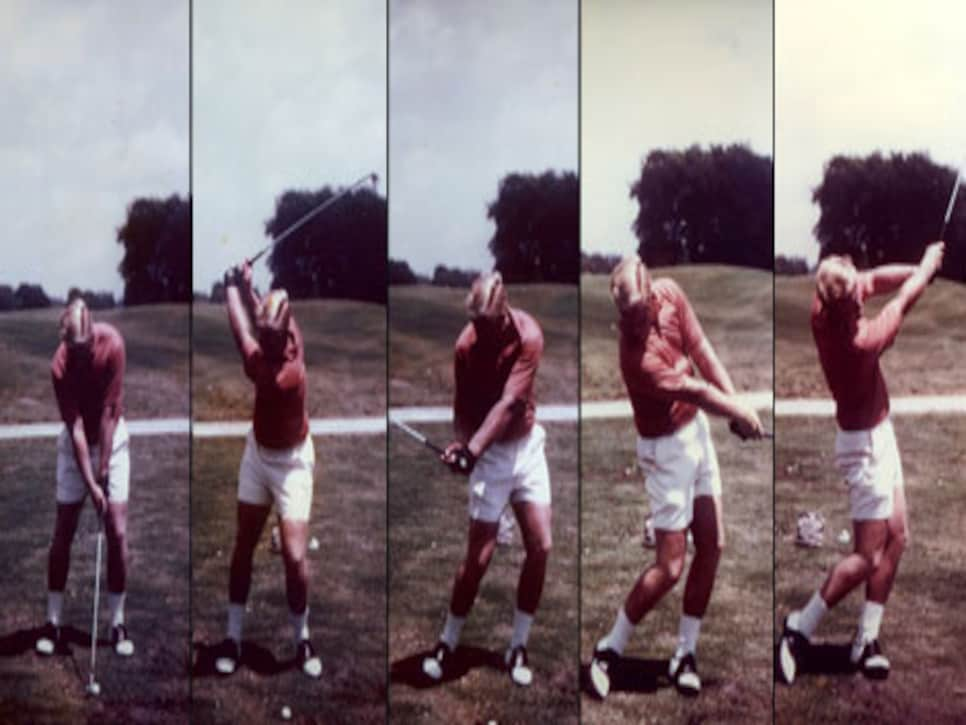 "In my prime, my legs were very strong," he wrote. "My right thigh was 29.5 inches and my left was 28.5. I always wanted a stable base for my swing, and my hips did not move sideways. They turned, as if in a barrel."
So there you have it. The key to winning 18 majors: Work on your short game. Hit a power fade. And if you can squat 700 pounds, that doesn't hurt, either.