The Loop
Here are 4 other times golf has been flexible with its normally rigid rules
Justin Rose was at the center of golf's latest rules debate on Saturday. During the third round of the Players, Rose addressed his chip shot on the 18th hole and thought he might have accidentally moved the ball. He called over Sergio Garcia, who he was playing with, and together they decided the ball had only oscillated -- no penalty.
After his round, PGA Tour rules officials stepped in and ruled, after using video technology to review what happened, that the ball had, in fact, moved -- adding a two-stroke penalty to Rose's score. Before Rose's round on Sunday, rules officials again intervened, this time citing a new decision (18/4) that went into effect in January. That decision notes that if a ball accidentally moves but cannot be spotted by the naked eye, there would be no penalty. Rose and Garcia both hadn't seen it move, so in this case, no penalty for Rose.
Rescinding Rose's penalty was, in some ways, unprecedented, but it wasn't the first time golf has worked around its austere rules. Here are four other examples:
Arnold Palmer at the 1958 Masters
After hitting his tee shot over the green on Augusta's 13th hole, Palmer summoned a rules official because he felt he was due relief for an embedded ball. The rules official declined, so Palmer played two balls; he made double bogey with his original, and par with the second ball. Later that round, rules officials gave Palmer the benefit of the doubt and granted him relief. That par helped him win his first major by one stroke.
Justin Rose and Ryan Moore were on the 11th green at the 2006 Memorial Tournament, and the sky was getting dark. The group's walking scorer said that play -- which had been repeatedly delayed because of rain -- was suspended for the day and that no horn would sound. Play was suspended about five minutes later, but Rose and Moore had already left. The pair were disqualified because they had inadvertently walked off the course during play without notifying a rules official, but were later reinstated after it was determined they were given wrong information.
__If you want to be a member of the LPGA Tour, there's an age requirement: you have to be 18. That proved an issue for Lexi Thompson. She won her first LPGA Tour event as a professional at age 16 (after getting a sponsor's exemption into the 2011 Navistar LPGA Classic). After that, she wanted to enter that year's Q School so she could compete on the circuit full-time, but needed the LPGA Tour to grant her a waiver first. After denying a petition of hers a few months earlier, commissioner Mike Whan this time granted her request.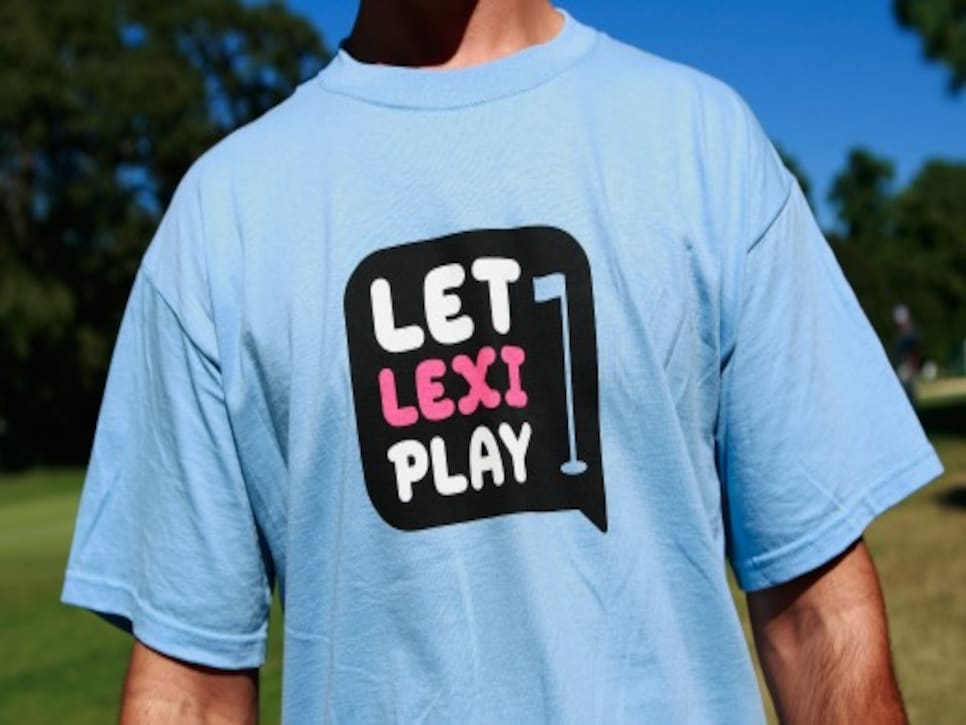 This was, arguably, the most talked-about ruling in golf history. After his ball hit the pin on the par-5 13th hole and bounced back into the water, Tiger Woods mistakenly took an illegal drop. But instead of issuing him the penalty and disqualifying him for signing an incorrect scorecard (the infraction was only spotted after the round), the Masters rules committee chose only to issue Woods a two-stroke penalty. The reason? The committee said it initially reviewed Tiger's drop while he was still on the course and saw no issues, allowing him to sign his scorecard. Only later then did the committee determine that there was a problem with Tiger's drop.