The Loop
Stenson's irons, mostly available in Asia, are a reminder of varied consumer mind-sets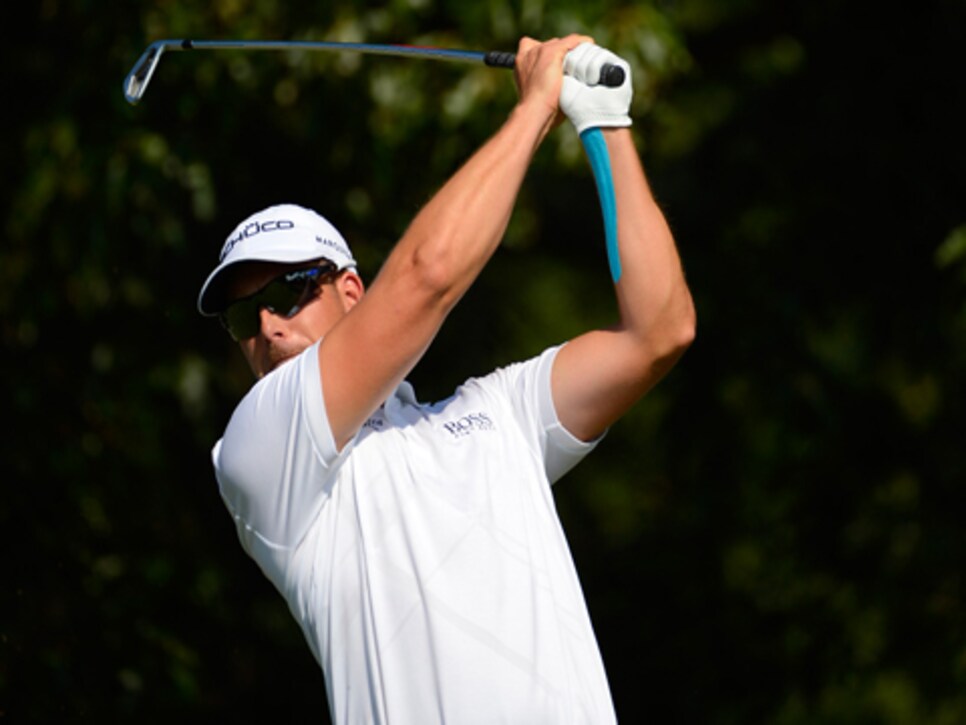 When a player wins a big event such as the Tour Championship or FedEx Cup, manufacturers usually like to tout the clubs that were used to help market them to U.S. consumers. That may be difficult in the case of Henrik Stenson.
The on-form Swede, who was T-1 in greens in regulation at East Lake GC and also led the PGA Tour in that stat for the season, used a set of irons -- Callaway's Legacy Black -- currently available primarily in Asian markets.
Stenson's model -- or at least some of its technology -- will likely make its way for sale in the U.S. at some point. Yet it's not so much because of Stenson's success with it, but because of a trickle-down effect seen over the past few decades where technologies that first appear in Japan or other parts of the world ultimately spread globally.
A good example is drivers with a high coefficient of restitution (COR) that produce a springlike effect. That technology was implemented early on by Srixon's Dr. Tetsuo Yamaguchi, who on occasion has been referred to as "The Godfather of COR."
Indeed, designing for increased ball speed has been one of the hallmarks of Asian-based equipment. Japanese golfers, in particular, are keenly aware that their smaller physical stature requires that they access technology that can increase distance, and manufacturers have responded.
In short, there's no question that the Asian market for golf equipment is a different one than that in America. In Japan, for example, if you don't produce a driver that promises significantly enhanced distance, you may as well not introduce it. It's a function-over-form culture. Here in the States, however, you could have the most advanced golf club from a technology standpoint but if it doesn't look right or isn't marketed correctly, it won't connect with the consumer. In Asia that matters less. It's almost strictly a matter of does it work?
That philosophy underscores the difference in mindsets. In the States everyday golfers are frequently drawn to the equipment tour pros use; in Asia the focus is more on game-improvement features, which reflects these golfers' belief that they are not worthy of using the same clubs as those who play for pay. The result? Manufacturers, buoyed by a consumer who doesn't exhibit the same price resistance found in the States, bring out their best technologies for Asian-market clubs -- with some of those technologies making their way into U.S.-sold clubs later on.
Of course, some people simply don't want to wait. For those seeking to grab a set of the Legacy Black irons with their carbon-steel clubheads and back cavity filled with a rubber-infused insert that assists sound and feel, there are always the online auction sites where a recent search on eBay revealed several sets for sale -- with most listed for more than $1,000.
After all, technology comes with a price tag, whether it has trickled down or not.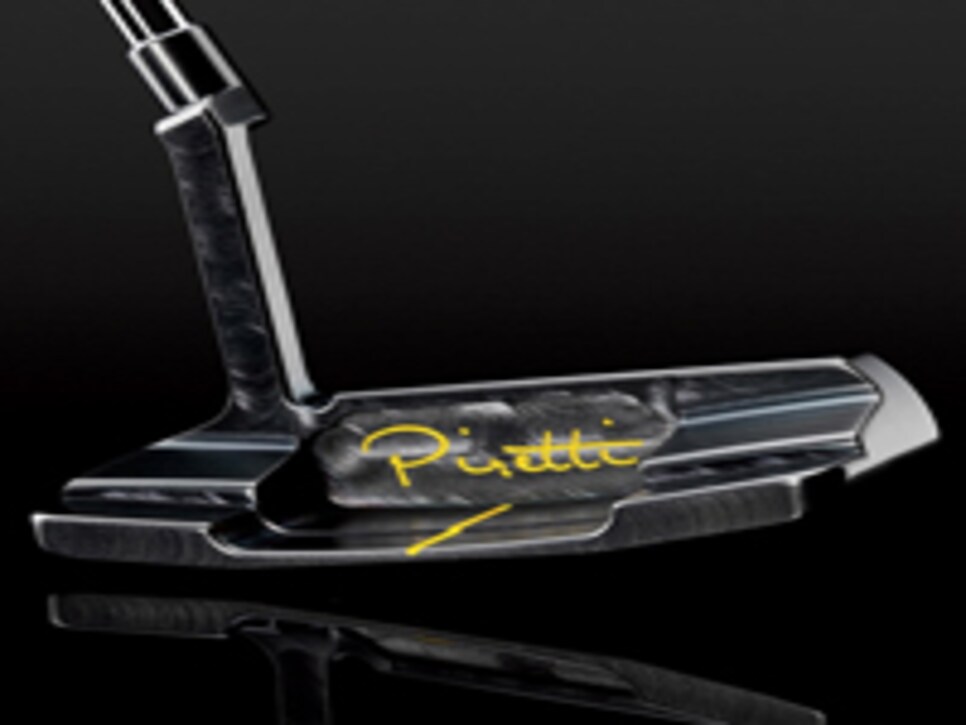 Henrik Stenson uses a prototype of this model made from a solid billet of 11L17 carbon steel. The milled head weighs 365 grams with extra weight in the flange lowering the center of gravity for a truer roll.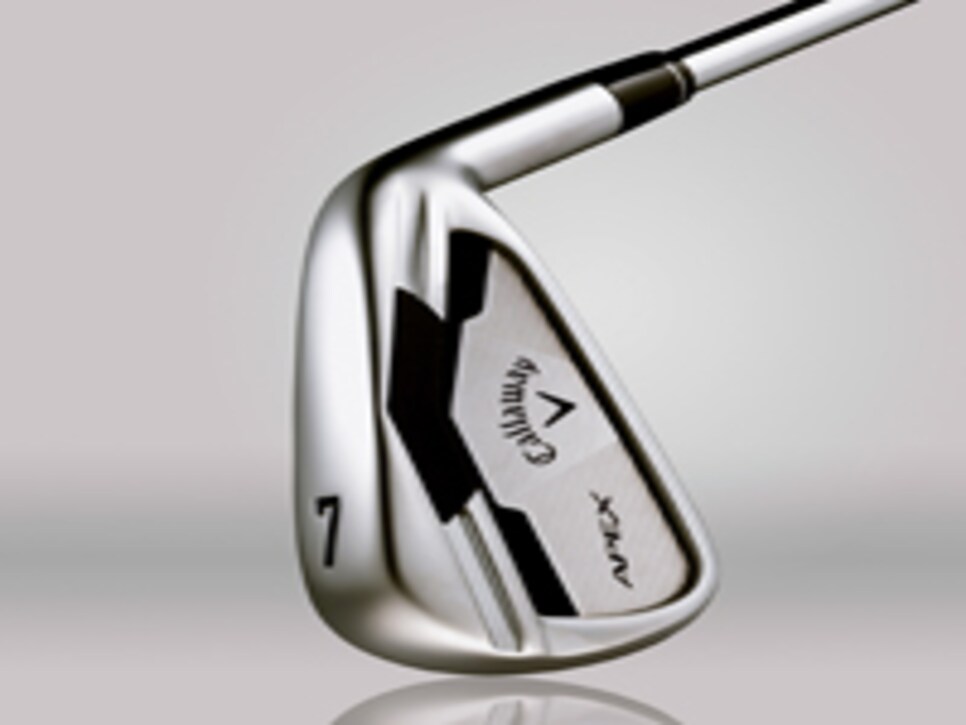 PRICE: $1,100 (set of eight, steel)
A Carpenter steel face insert is designed to flex at impact, enhancing ball speed. Tungsten in the soles of the 3- through 5-irons lowers the center of gravity to assist launch.
Henrik Stenson won the Tour Championship (and in the process, the FedEx Cup) with a new driver, TaylorMade's SLDR prototype. The replacement was born out of necessity when Stenson smacked his previous driver into the ground at the BMW Championship, separating the head from the shaft. The SLDR Stenson uses has 1.5 degrees more loft than the R1 model he had been using. ... After a pair of lackluster events (an MC and a T-70) to start the FedEx Cup playoffs, Billy Horschel went back to a half-mallet Ping Redwood Piper S at the BMW Championship and finished T-18 and T-7 in the final two events. He had been using the company's Scottsdale TR Shea model since the RBC Canadian Open. ... TaylorMade had its SLDR fairway woods in Atlanta with Justin Rose and D.A. Points each putting 15.5-degree 3-woods in play. ... Phil Mickelson was presented with a gold-plated replica of his Odyssey Versa #9 putter that he used to win the British Open at Muirfield. The putter was given to Mickelson Tuesday of the Tour Championship during an event with Barclays. ... Sergio Garcia switched back to a counterbalanced TaylorMade Spider mallet putter at East Lake, noting he felt more comfortable with the feel, look and performance.