The Loop
Henrik Stenson's 3-wood 'an old trusty' and an interesting conversation piece
Henrik Stenson's 3-wood, a Callaway Diablo Octane Pro ("an old trusty," he called it), is a working relic in a world of fast-paced technological advances. It is also an interesting conversation piece, as Golf Channel's "Live from the PGA Championship" panel demonstrated on Friday night.
It is Stenson's go-to club off the tee. Or the ground. "Often times he throws it on the deck with no tee," Frank Nobilo said.
"To have a tool in your golf bag that you can feel confident a vast majority of the time," David Duval said, "that you can pull out, throw down and hit it 290 yards in the fairway? That's irreplaceable in professional golf."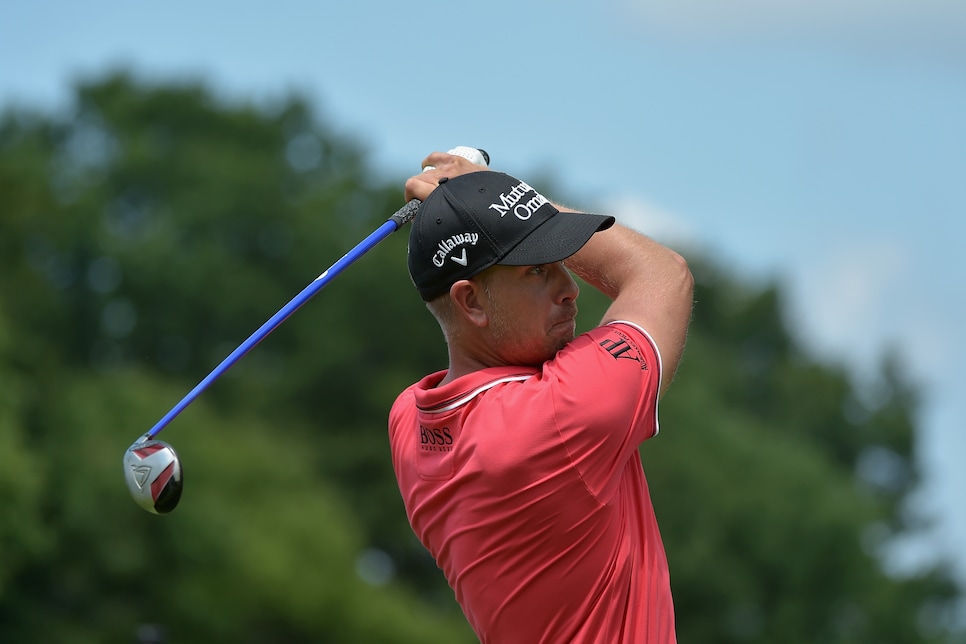 Stenson, who is in contention at the PGA Championship, noted that he has "a few backups. One in Orlando, one in Sweden, and I think they have a few on the truck as well." He calls it "a strong 3-wood, 12.3, 12 ½ degrees," though Zach Johnson "would call it a 2-wood, almost a 1 ½-wood."
"In today's world, it's almost a vintage club," Nobilo said. "It's 2008 technology, a Callaway Diablo. You probably can't even find them on eBay. The Grafalloy Blue (shaft) came in 2003. It's an old shaft and an old head."
Replied Duval, "There's no way Henrik Stenson will ever give it up. You mention they're not on eBay. It's because he's probably bought them all. Probably got a stack of them back at his house."
Duval understands the enduring love of a comfortable old 3-wood, as Brandel Chamblee reminded him.
"[Callaway] S2H2 that I would just hit off the ground," Duval said. "It was not much bigger than a golf ball. First time I looked at it, I thought there's no way I can hit this club. But you'd have to wrestle me to get it out of my hands. And I like my chances wrestling."