The Loop
Henrik Stenson withdraws from U.S. Open (UPDATE)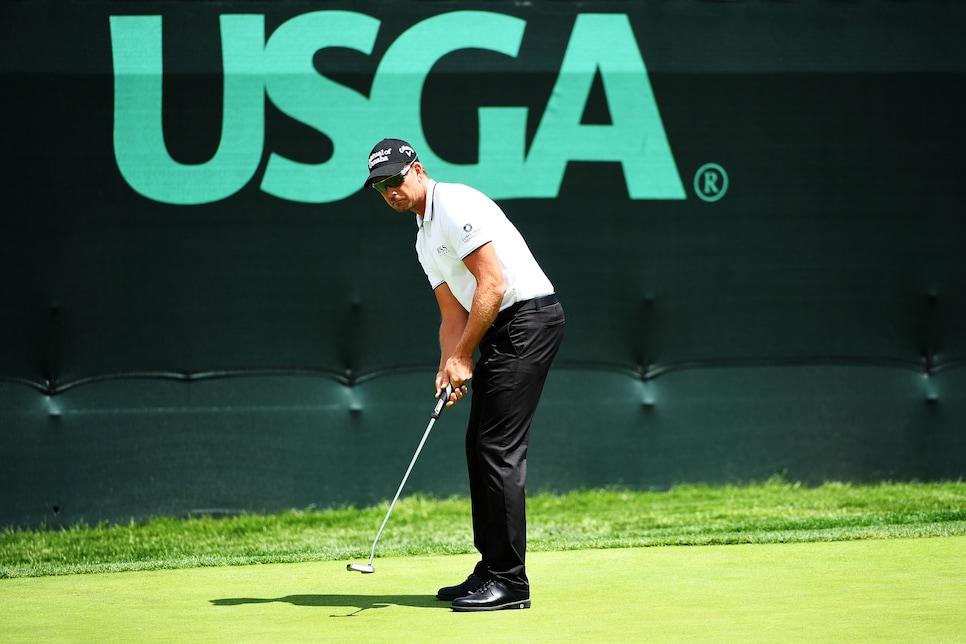 OAKMONT, Pa. -- Oakmont can do a number on players' scorecards, and definitely on their psyche. Chalk up Henrik Stenson as a course causality.
Stenson, ranked seventh in the world, played well in his opening 2016 U.S. Open round, turning in a one-under 69. His second go-around Oakmont was not as auspicious:

For those keeping score at home, that's 10 over through 16 holes. Stenson's round was suspended due to darkness, and though the projected cut is still in doubt, the 40-year-old Swede would have likely needed birds on his last two holes to make Saturday afternoon.
So, faced with the prospect of waking up early to play just two holes, Stenson took his sticks and went home.
It's not a great look for Stenson, but on the scale of "reasonable" to "quitting," we are leaning towards the former. That, or he had enough Oakmont ass-kicking for one week.
UPDATE (11:07 AM EST): As stated above, the USGA said Stenson did not cite a reason, but he Tweeted the following: