The Loop
You probably didn't notice. . . Henrik Stenson is getting REALLY close to winning a major
OK, so it would have been tough for anyone to catch Martin Kaymer at the U.S. Open last week. But if anyone could have at least given the German a scare, it should have been Henrik Stenson.
No one came close to scoring like Kaymer at Pinehurst, but not even he struck the ball as well as the Swede. For the week, Stenson hit 54 greens in regulation for a sensational 75 percent clip -- nearly 20 percent better than the field average and a higher rate than Graeme DeLaet's season pace of 72 percent, which leads the PGA Tour.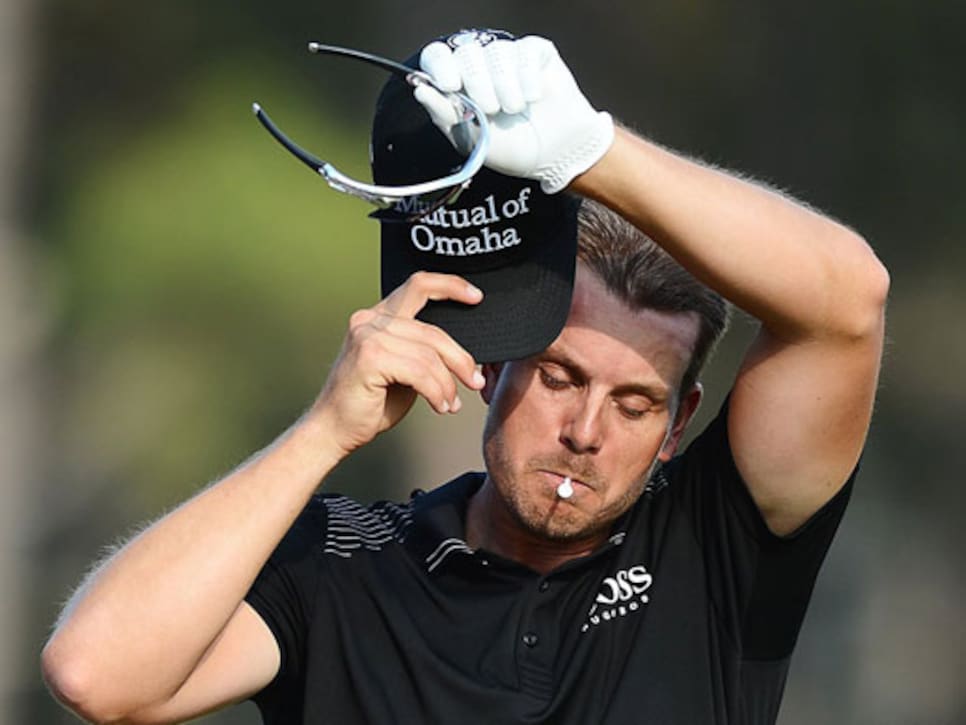 Stenson, who also hit 78 percent of his fairways, hit five more greens than anyone else in the field at the U.S. Open and nine more than Kaymer on his way to a T-4 finish. Yet in spite of those 54 birdie chances, Stenson only converted 11 of them during the week, including just two in each of the last two rounds.
Still in search of his first major title, Stenson showed his frustration Saturday when he declined to meet with the media after his round. Not that his struggling on the greens should be too surprising. For the season, Stenson ranks 157th on tour in strokes gained/putting, a number that probably won't get any better after his week at Pinehurst.
Even so, there's a lot to like about the state of Stenson's game right now, especially if he can finish in the top five of a major championship playing what he described as just "average golf" following Sunday's round. In fact, the World No. 2 has been the No. 1 performer at the majors over the past 12 months. His four finishes (second at the 2013 British Open, T-3 at the 2013 PGA, a T-14 at this year's Masters and now a T-4 at the U.S. Open) add up to just 23, eight better than Adam Scott, who has the second-best total in that span.
Even more encouraging for Stenson? Those were the four best finishes the 38-year-old has ever had in each of those four majors.
"I haven't been very, very close that many times, but I've had some good finishes," Stenson said. "And the more times you're up there, you get experience and you learn something every time and sooner or later I'm sure I'll get my chance."
At that rate of improvement, it shouldn't be too much longer.