The Loop
Just like that, Stenson's promising start disappears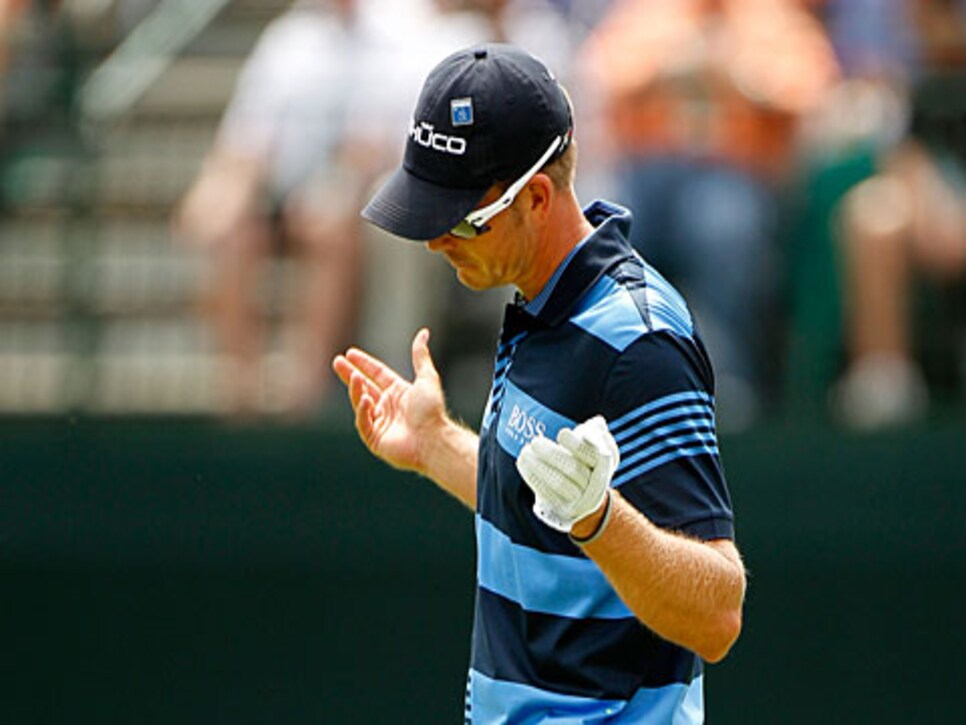 AUGUSTA, Ga. -- The first 18 times Henrik Stenson played the 18th hole at Augusta National, his biggest number in six Aprils was a double-bogey 6. Now it's 8. He finished today with that snowman. An hour earlier, he was the tournament leader at six under and seemed in position to go truly, maybe 64 low. He needed only birdies at the vulnerable 13th and 15th. But the famously perturbable Swede felt perturbance coming on.
"I had scored four or five shots better than I was playing," he said after the debacle at the18th. He described his back-nine play as "very wish-washy." After the 11th hole, he hit only one fairway. He pushed his drive at 15 right. He three-putted the 16th for bogey. He played the 17th from the left, from the adjacent 7th fairway, a miracle 9-iron to 15 feet to save par.
Augusta National's irresistible appeal to the golf cognoscenti are its dangers, as subtle as they are terrifying. The narrowest of failures is enough to send a man over a cliff that he never imagined was there. This, of course, is not news to the veteran Stenson, six times a winner on the European Tour, twice a winner on the PGA Tour. "A small margin you have here," is the way he put it.
You cannot, must not, dare not jerk it waaaay left off the 18th tee. Nothing subtle about that failure. Stenson was so far left, in trees, that he could only punch a shot back to the fairway -- only it didn't get that far, instead settling in pine straw. From there, with the green 230 yards away, Stenson had a decision. Hit it at the green? Play safely, leave it short, take your double-bogey medicine. That kind of risk-reward calculation is the arithmetic that makes Augusta National so wonderfully perilous.
Stenson tried the hero shot, a draw all the way up that hill. From a poor lie -- "where everybody had walked," he said -- he moved the ball less than 100 yards.
The snowball was taking shape.
"The worst part was over-hitting the wedge," he said, meaning the fourth that went past the green's back fringe.
A delicate chip didn't come off. "Another inch or two, it's stiff." Instead, he had 15 feet. From there, downhill, he left it short three feet and missed that one.
From five under after 17, he finished one under for the day. Meeting reporters after, Stenson said, "Not often that you can finish with a quadruple bogey and be in red figures."