The Loop
Henrik Stenson makes history, a tour WAG models swimwear, Bubba Watson's jetpack & the unsung heroes of the British Open
Welcome to another edition of The Grind, where we're proud of the journalistic contributions we made in Scotland last week. Who else would ask Patrick Reed about club twirling? Andrew "Beef" Johnston about a game called "Soft Kitties"? And Phil Mickelson about that binder clip on his hat? Clearly, I'm not afraid of asking the really hard-hitting questions. On the other hand, I'm still petrified of Scottish cuisine, which is why this became a standard meal in the media center at Royal Troon: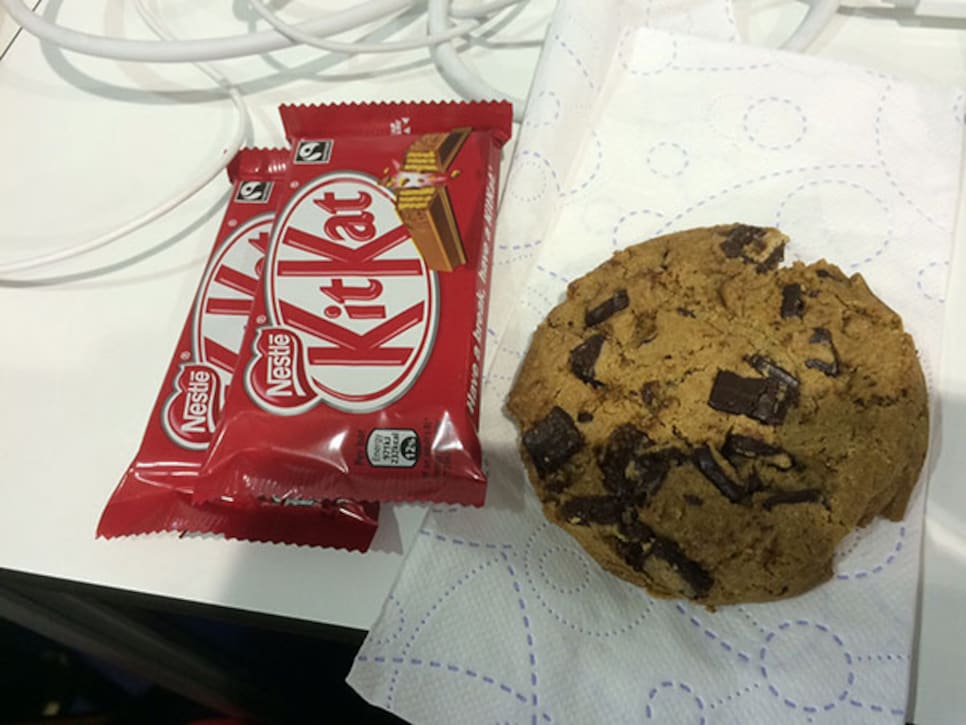 But I made it back to the U.S. -- perhaps, with a clogged artery or two -- and now it's time to break down a wild week. Here's what has us talking.
Henrik Stenson: A final-round 63? In the final pairing? Head-to-head against an all-time great? Not only did the Swede finally break through for his first major title at the 145th Open Championship, but he did it in historic fashion by breaking the record for low aggregate score (264) in a major. He also did it by flashing a little skin when he decided to take off his under shirt before hitting his shot on the 17th hole:
I can only hope to look half that good at 40 (probably should stop inhaling Kit-Kats). And speaking of health, Stenson's first major means his caddie has to give up smoking. Capturing claret jugs and saving lives? Stenson is a boss cloaked in Boss.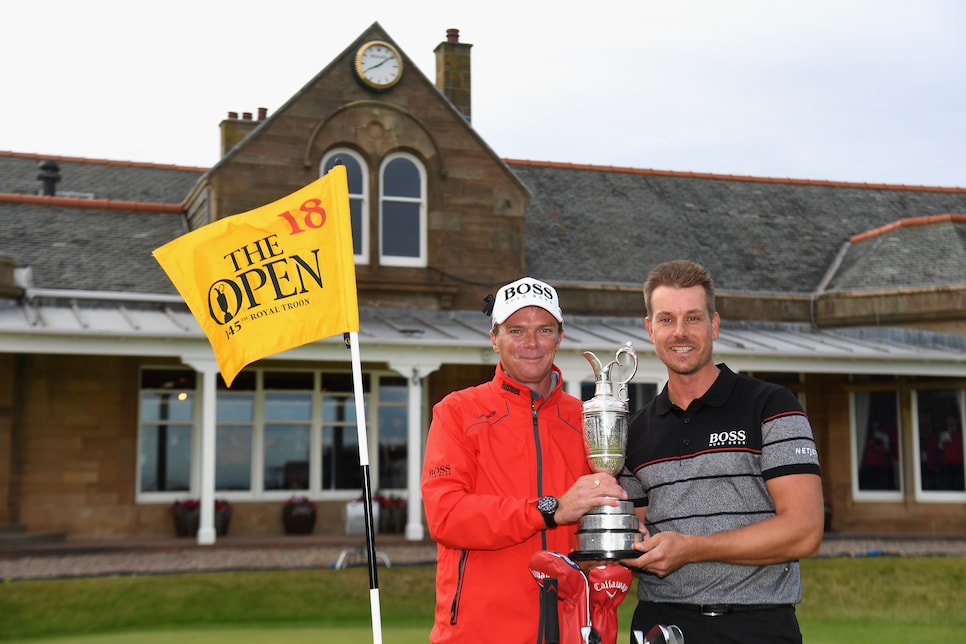 Phil Mickelson: Lefty did everything right, but it wasn't enough. Entering Sunday trailing by one, a bogey-free 65 probably gave him somewhere around a 99.9999-percent chance of winning. And he still lost. But what a week it was for the 46-year-old, beginning with that near 62 and finishing 11(!) shots ahead of third place. And if he can take any solace from his 11th career runner-up in a major, it should come from the fact Jack Nicklaus said Phil's battle with Stenson surpassed even "The Duel In the Sun." High praise.
"Beefsanity": While Henrik and Phil played their own little tournament over the weekend, Andrew "Beef" Johnston morphed from likable curiosity into a full-blown phenomenon at Royal Troon. In between shots, there was a nearly continuous chorus of "BEEEEEEEF" from the crowds, including little boys and girls shrieking in delight at the sight of this jolly fellow. To his credit, Beef seemed to acknowledge everything everyone shouted at him -- and he still managed to finish eighth.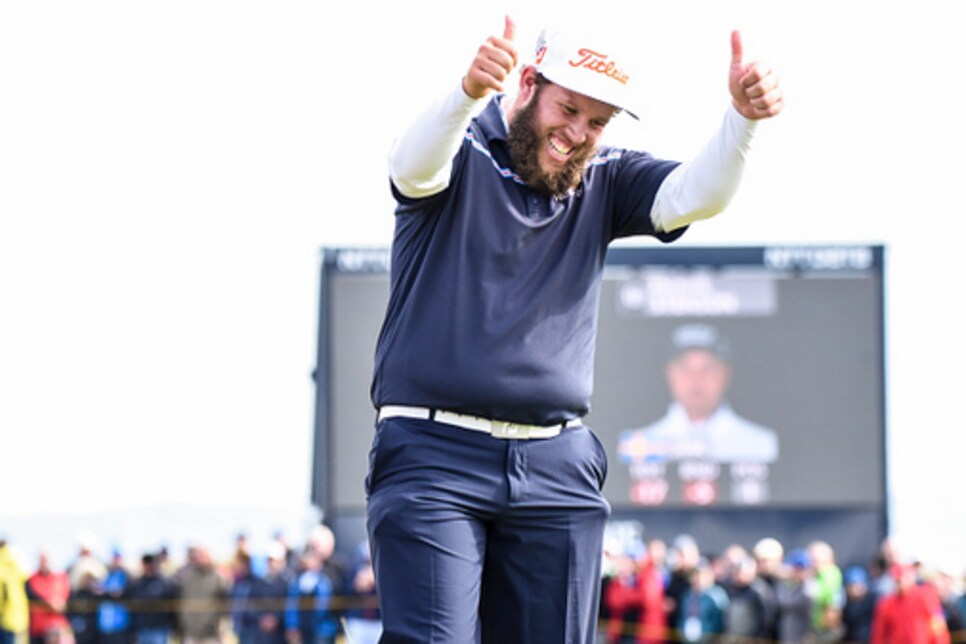 It looks like "Beefsanity" is here to stay.
Prestwick Golf Club: In addition to playing Turnberry, I had the pleasure of playing this historic gem before the Open Championship started. Site of the first 12 Opens beginning in 1860, it's hosted the game's oldest major a total of 24 times, the last in 1925. What a treat – even when I found one of one of the oldest bunkers in the world: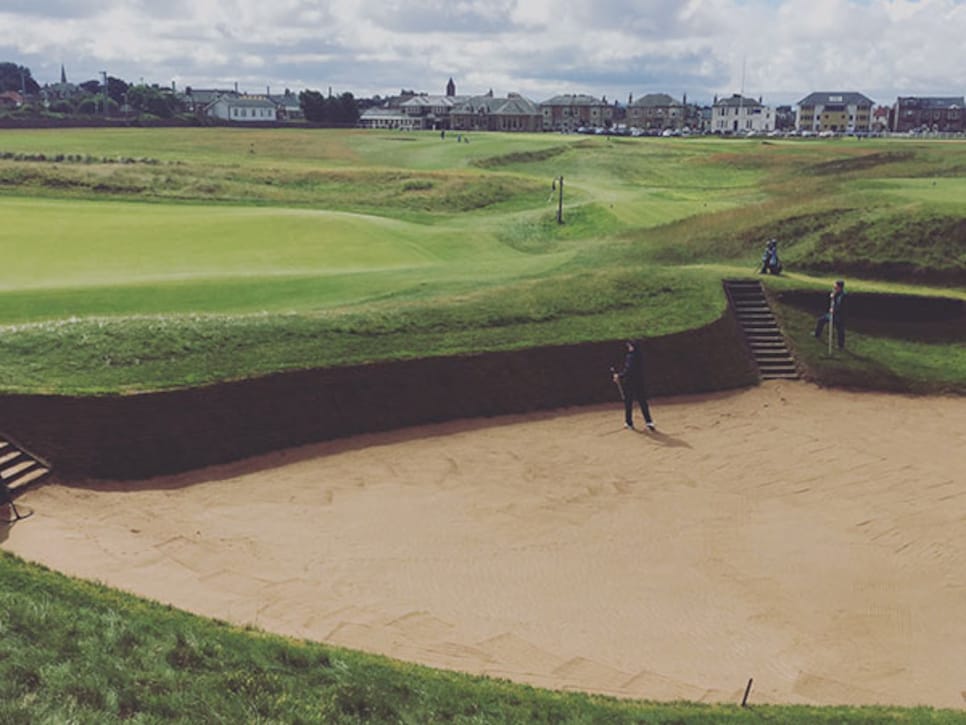 And here's the famed blind par-3 5th hole, "Himalayas."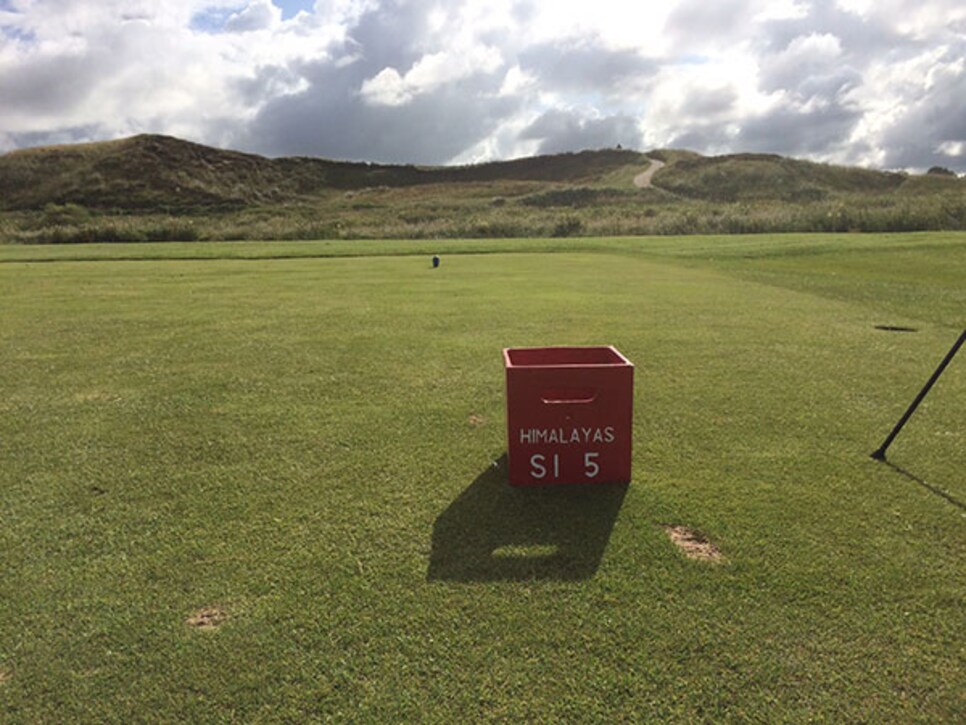 Check it out if you're in the area. And make sure you get a caddie or you'll have no clue where to hit the ball.
Phil's binder clip: We appreciate Mickelson's creativity, but this thing looked ridiculous: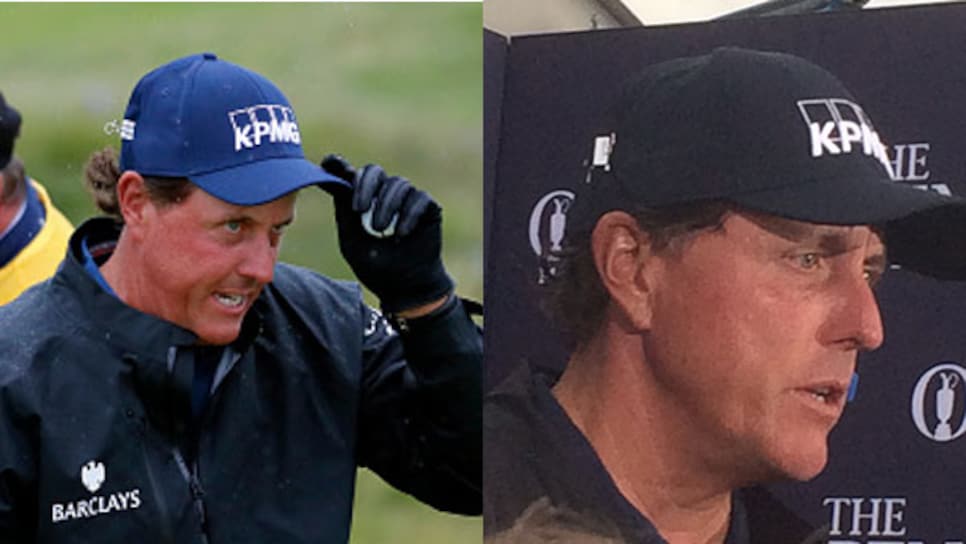 Also, this is a professional athlete who makes $50 MILLION per year. Can someone find him a hat that fits?! "I know it looks terrible, but it is what it is," Mickelson said while looking at me. "I know." Well, at least he knows.
My British Open bets: It was a rough week for both my stomach and my wallet as I failed to cash on all of the eight pre-tournament bets I made. Some (Danny Lee and Russell Knox) never had a chance and others (Bill Haas) broke my heart. I had Haas at 15 to 1 each way meaning I had him at 30 to 1 to finish in the top seven. Alas, despite being solo third heading into Sunday he finished T-9. Oh, and I didn't listen to my caddie at Prestwick, Johnny, who told me to bet on Henrik Stenson. SIGH.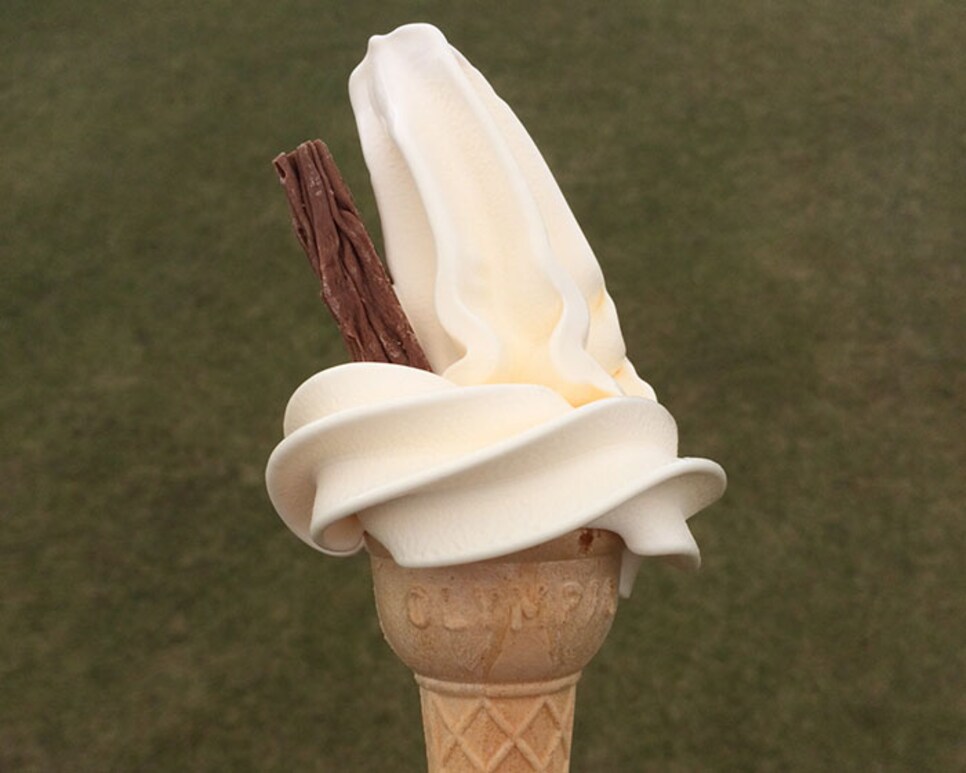 It was OK, but it was no Peachwave or 16 Handles. On the bright side, the weather over there keeps it from melting as fast, which is good for someone who eats as slowly as I do.
The PGA Tour heads to the Great White North for the RBC Canadian Open. And thanks to the Olympics, this is the only buffer between the British Open and the final major of the season, the PGA Championship.
Random tournament fact: Jason Day won this event last year, kicking off one of the most dominant 12-month stretches in recent golf history. Perhaps more impressively, he was playing a practice round at Glen Abbey about 24 hours after completing his final round at Royal Troon.
RANDOM PROP BETS OF THE WEEK
-- The Canadian Open will draw "Duel in the Sun" comparisons: 1 MILLION-to-1 odds
-- Jason Day will win another 7 tournaments in the next year: 7-to-1 odds
-- I will listen to my Scottish caddie the next time he gives me a British Open pick: LOCK
First, Bubba Watson had a hoverboard. And now, a jetpack?
He looked like he could have used either as he dragged his luggage around like a normal schlub at Newark Airport on Monday.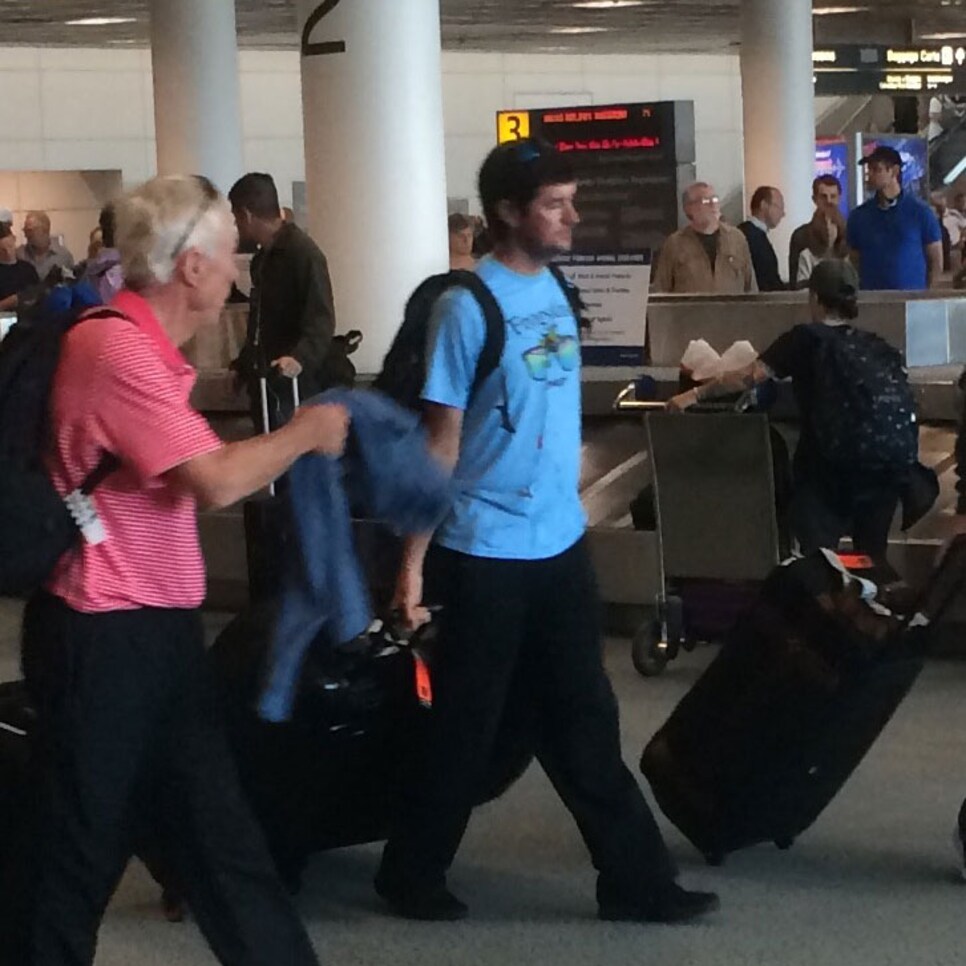 "Given that I failed my driver's test probably as many times I was second or third at major championships, that one has to be higher than this, of course. No, I think the birth of my three children and then winning The Open. Wife is in the corner over there, so thanks for the reminder." -- Henrik Stenson. Smooth.
THIS WEEK IN PGA TOUR WAGS MODELLING
Here's Daniel Berger's girlfriend, Tori Slater, at something called Miami Swim Week: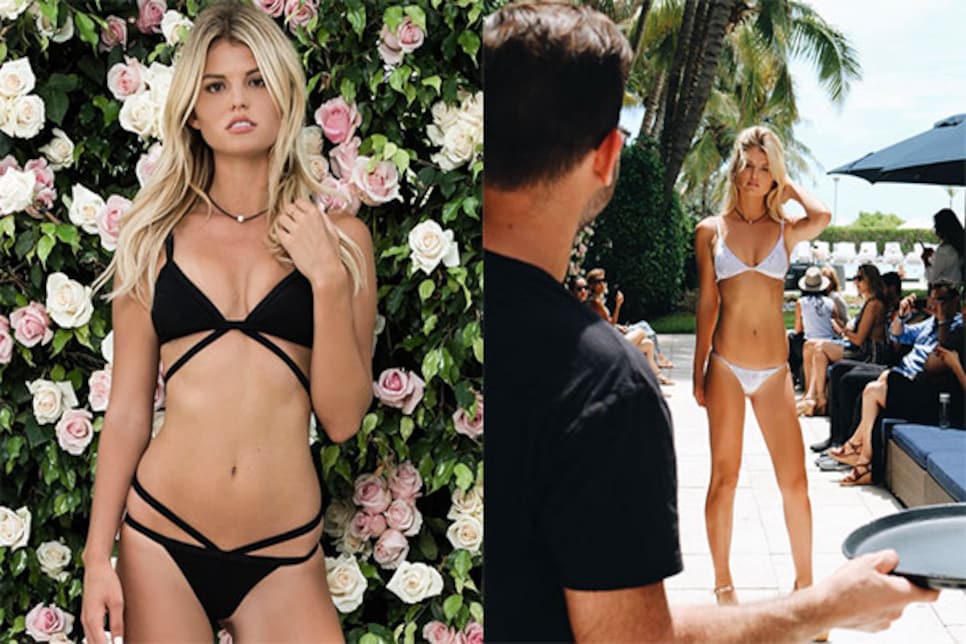 And here are some of Tori's friends:
THIS WEEK IN JOHN DALY BEING JOHN DALY
Pineapple pants. At the Open. Bold.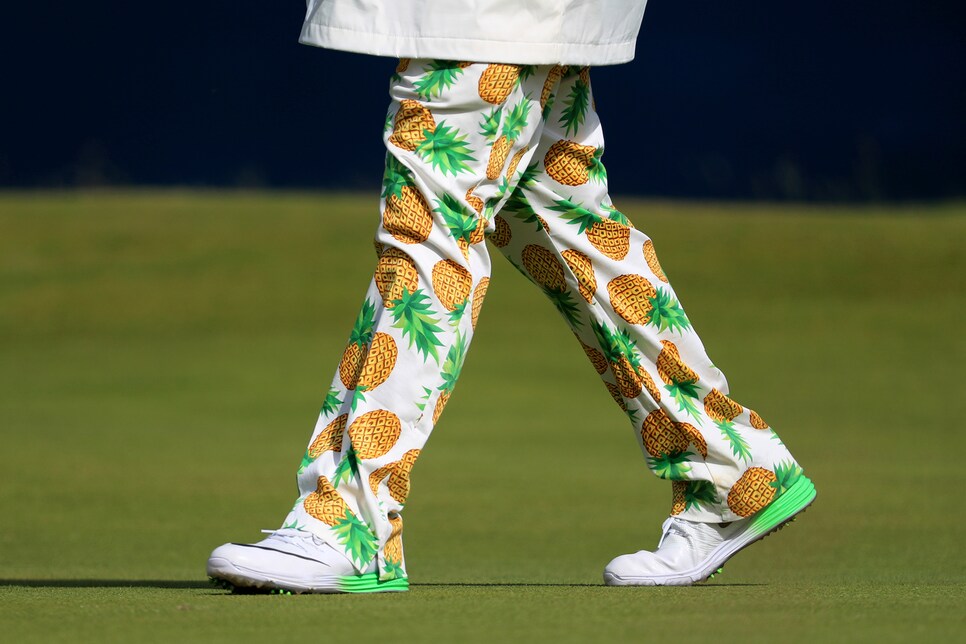 Aaron Baddeley ended a five-year winless drought on the PGA Tour with his victory at the Barbasol Championship. He also gave us the best winning reaction of the year. . . . Lydia Ko won her 14th career LPGA Tour title at the Marathon Classic. At this rate, her win total will pass her age (19) by early next year. . . . And the two most unsung heroes at the British Open this week were co-workers Jaime Diaz and Stephen Hennessey. Jaime for his expert driving (Driving on the left side of the road freaks me out almost as much as a plate of haggis) and parallel parking. Look at this tight spot he fit his rental car into!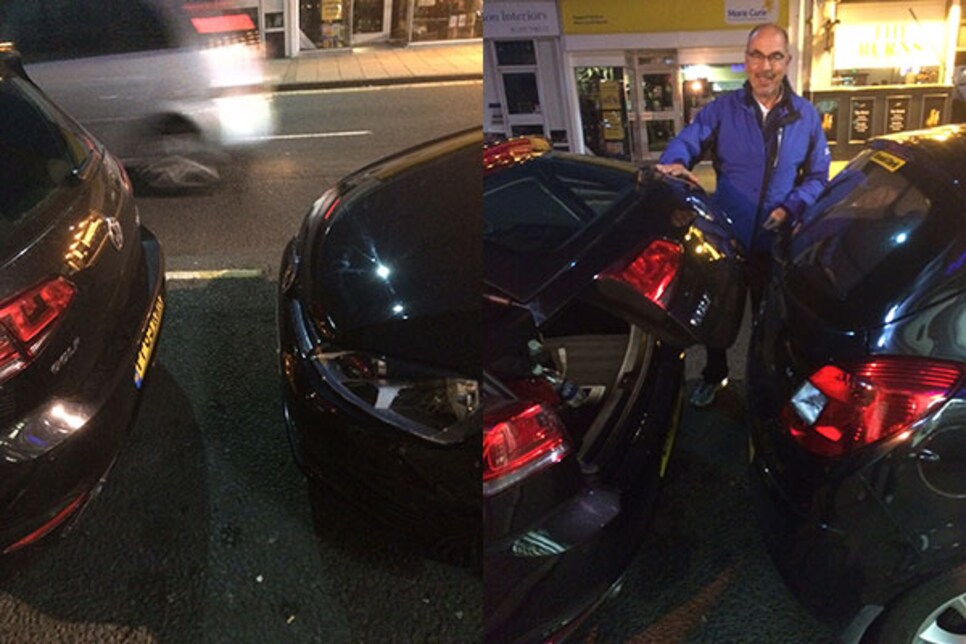 Jaime looks like he might be more proud of that parking job than of any column he's ever written. And Steve, in addition to his food adventure, volunteered to take the back seat of that little car on our ride back to the airport. He fit into a tight spot as well. And took the uncomfortable situation like a champ.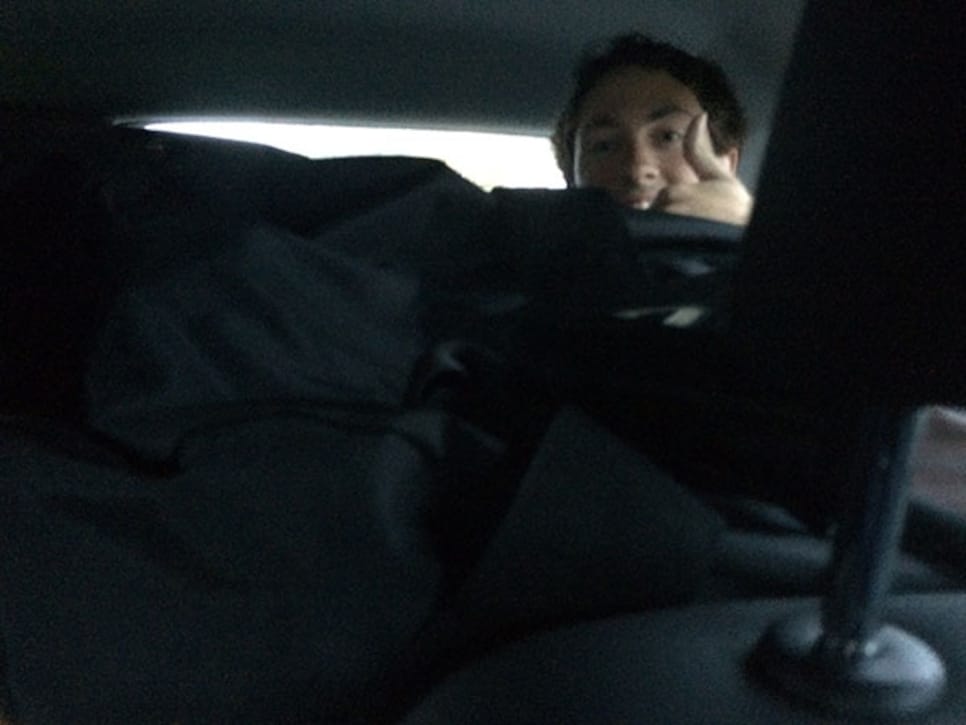 RANDOM QUESTIONS TO PONDER
What will Phil do wear next?
Why can't I get the Braveheart soundtrack out of my head?
Who does Johnny the Caddie fancy at the PGA Championship?