Short Game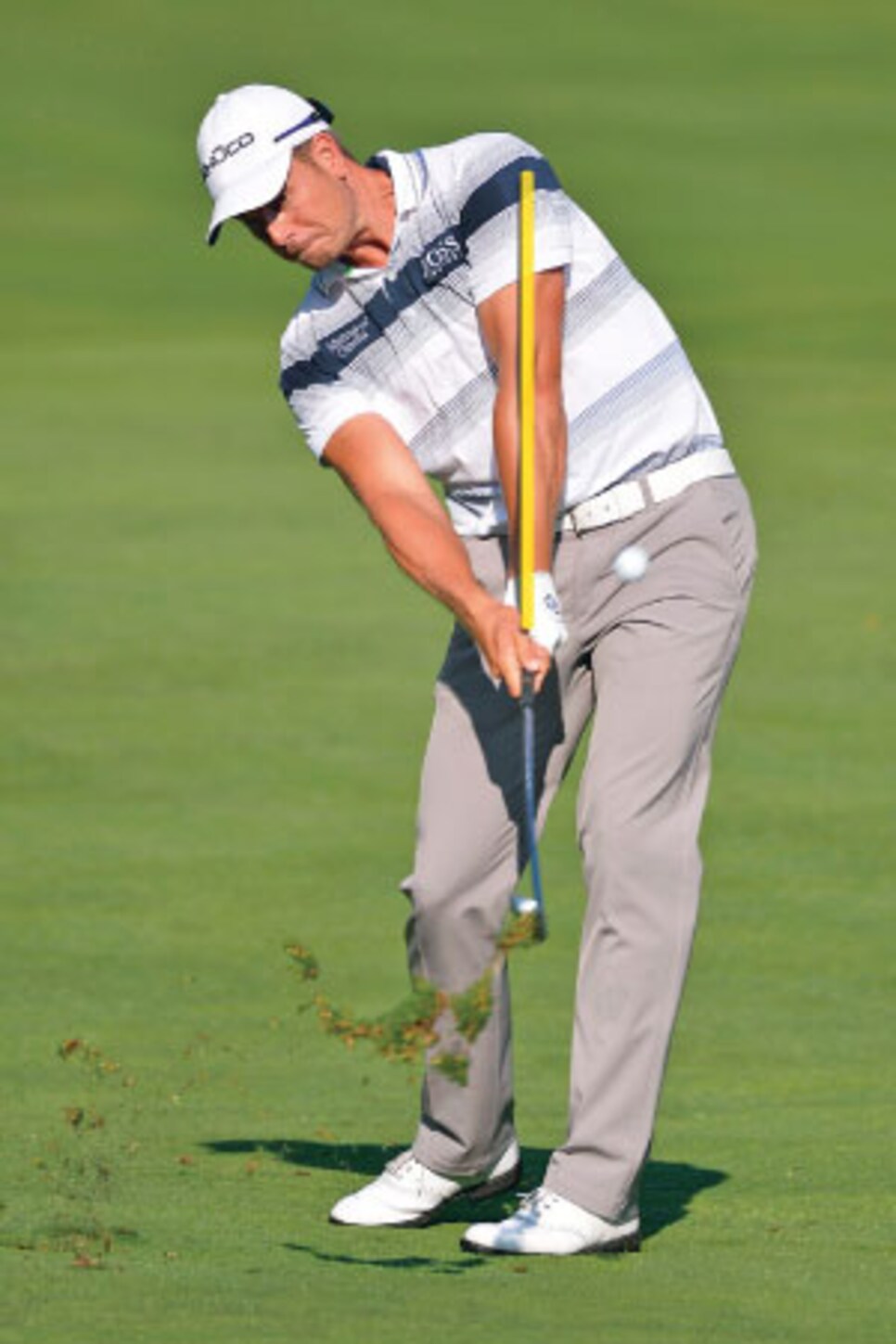 Hitting your irons closer to the hole makes all the difference in shooting lower scores. It certainly helped me to my career year in 2013, which culminated in a win at the Tour Championship in Atlanta.
If hitting crisp iron shots seems impossible at times, I can sympathize. I've suffered through two major slumps before getting my game back. So I know that an iron shot from a tight fairway lie can be intimidating, but if you get a good swing thought in your head, things can turn around fast.
When I'm hitting my irons well, I feel like my left arm—from my shoulder all the way down to my hand—is in a strong, straight position as I swing down to the ball. Most important, I feel like my left hand stays low through impact. That keeps you down and in the shot and gives you good arm extension through the ball. If your lead hand comes up through impact, you'll tend to pull out of your posture and make a scoopy swing. Keep that left side solid, and you'll start flushing your iron shots.
Henrik Stenson won the FedEx Cup and earned more than $17 million in 2013.