SPONSORED
Henrik Stenson explains why he developed an eyewear line and how he has protected his near-perfect eyesight
Golf Digest in Partnership with Henrik Stenson Eyewear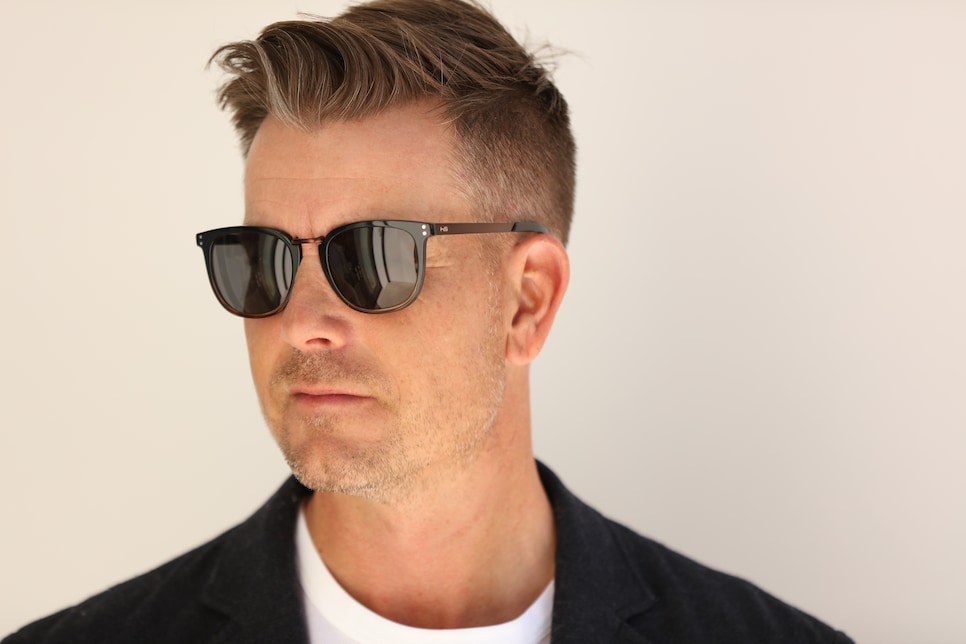 Henrik Stenson in the Scandinavian 3.0 ($159.95), available now at henrikstensoneyewearus.com.
Cy Cyr
Henrik Stenson earned the nickname "Iceman" early in his career for his cool, calm demeanor on the course, where he has earned an Open Championship, silver at the 2016 Olympics, 11 European Tour victories, a Tour Championship and four other PGA Tour wins. Stenson opted for using his nickname when labeling the pair of sunglasses he wears on the course, which is not a coincidence considering he designed them himself. The Iceman performance sunglasses are a part of the Swedish golfer's eyewear line, Henrik Stenson Eyewear.
Stenson started the brand in 2017 after two-and-a-half years of carefully designing and developing frames and lenses up to his perfectionist standards. Four years later, he's still tinkering with the models to find the perfect balance of performance and style to launch the third iteration of the brand's most popular performance models, and the company has added four new lifestyle frames to the collection.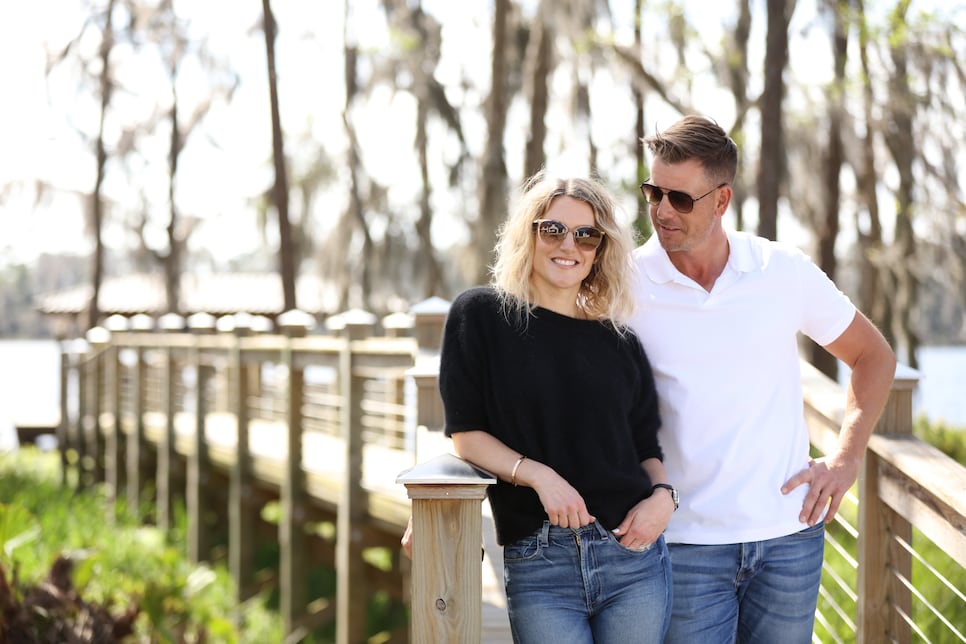 Above: Henrik Stenson in the Billie ($154.95) and his wife Emma in the Daisy ($149.95).
Both frames are available now at henrikstensoneyewearus.com.
Cy Cyr
"I've always been a bit of a perfectionist, which a lot of good players are," Stenson said. "You always try to make things better and that's the approach we took here."
Henrik Stenson Eyewear has recently launched the third iteration of the Iceman sunglasses—Iceman 3.0—with an updated frame to add comfort, interchangeable nose plates for a customizable fit, a unique lens shape that cuts down on glare and design upgrades that make this version the most stylish and sophisticated-looking pair from the brand.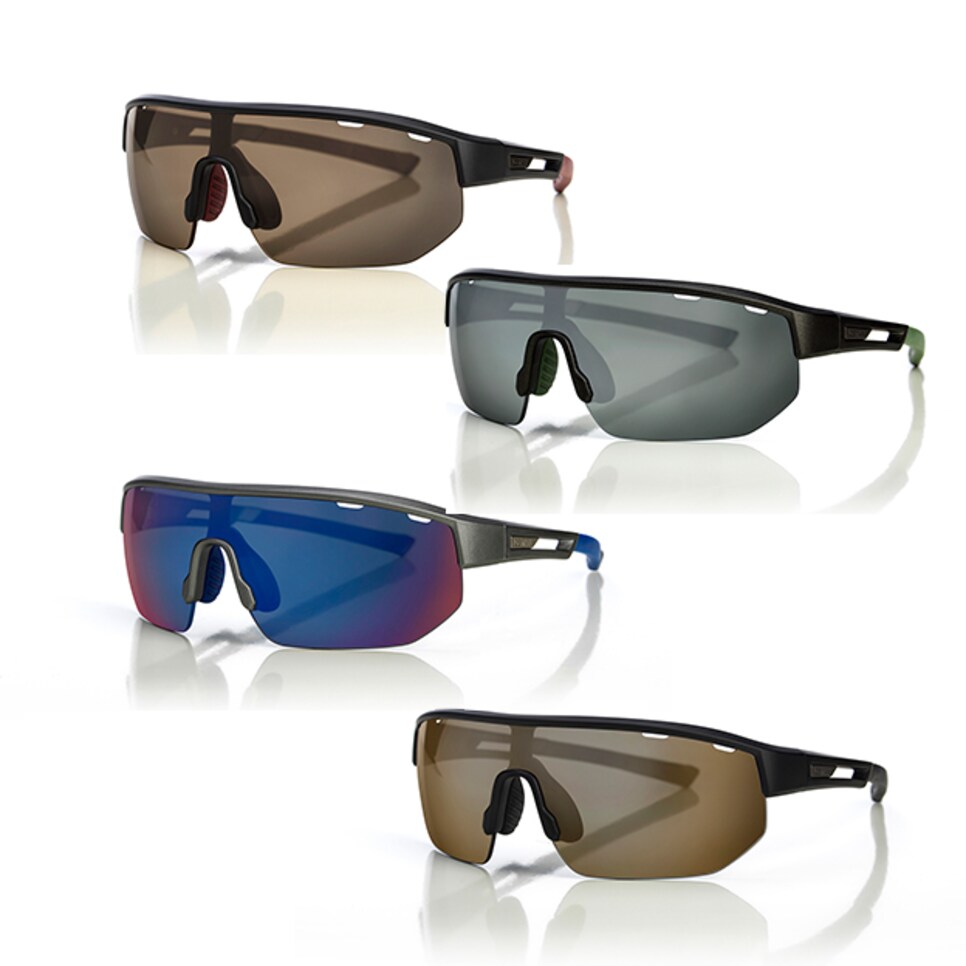 Above: The Iceman 3.0 ($169.95) available at henrikstensoneyewearus.com.
Also re-launching in the performance line is the Stinger 3.0 with a lightweight frame construction, two options for the nose pad to allow for different fits and an ultra-athletic lens. The PowerEye Lens has a thin-yet-durable construction with a high level of clarity that will reduce eye fatigue and provide sun protection on the course or other outdoors activities on tap.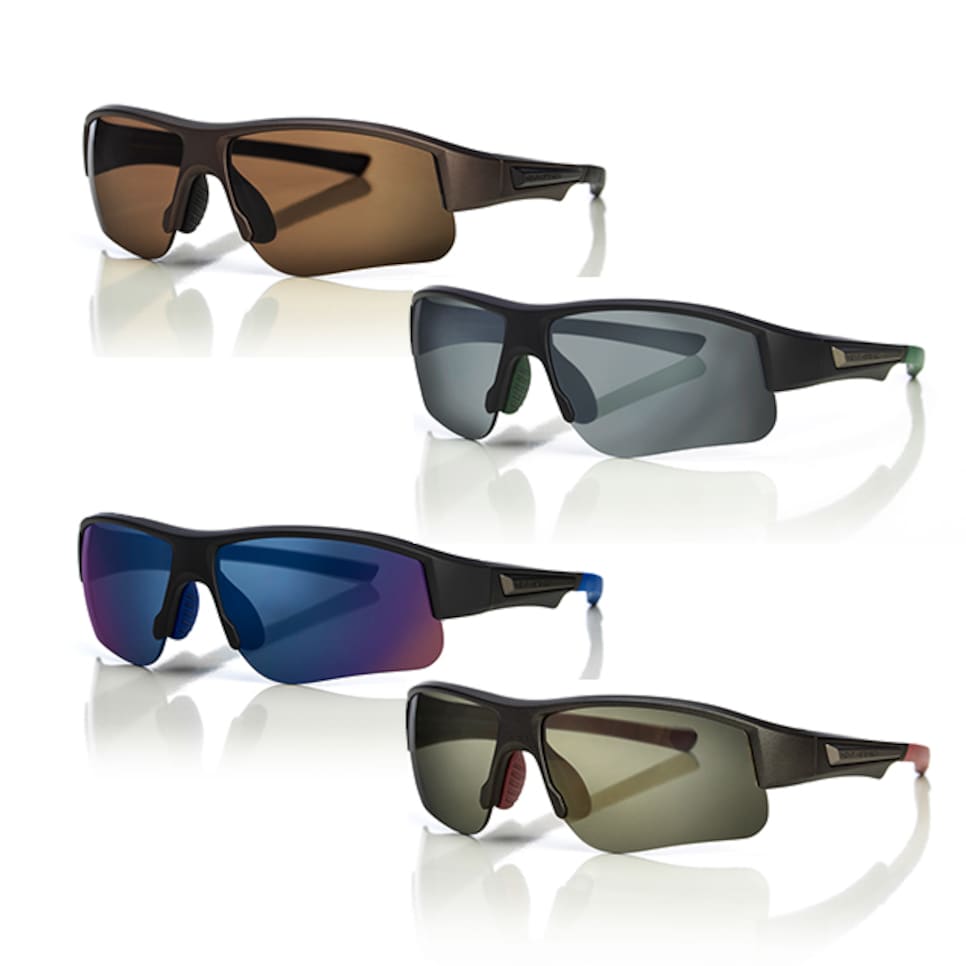 Above: The Stinger 3.0 ($149.95) available at henrikstensoneyewearus.com.
Most of the eyewear in the Henrik Stenson line have interchangeable lenses to suit a variety of sun conditions, eye needs and styles.
Sunglasses have been an integral part of Stenson's style and performance since the early days of his career. It's rare to see Stenson's eyes not covered by a pair of wrap-around shades—and if they're not on his face, a pair is likely sitting on the back of his cap for quick access. He credits his nearly 20/20 eyesight in part to his commitment to eye protection throughout his career.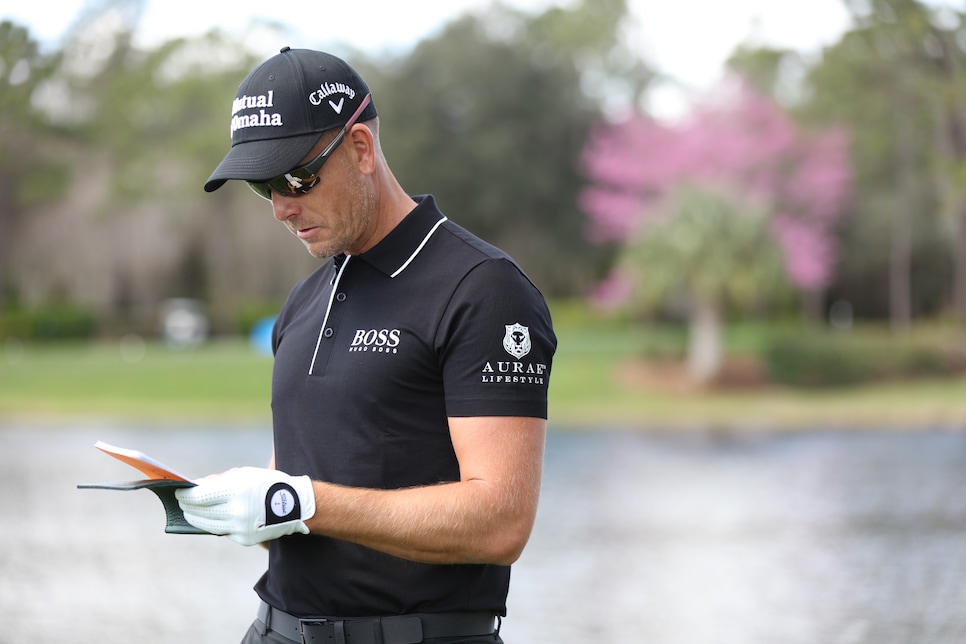 Above: Stenson in The Iceman 3.0 ($169.95) available at henrikstensoneyewearus.com.
Cy Cyr
"I have good eyesight. I don't want to brag too much about it, but I guess that is a combination of genetics and protecting my eyes over the years," Stenson said. "There are a lot of reasons why you should wear sunglasses. Obviously if you do, I'd like you to wear my line, but it's important to protect your eyes no matter what."
In addition to sun protection, proper eyewear can enhance your game by reducing eye fatigue, enhancing color contrast on the course, and for golfers like Stenson with pollen allergies, shielding the eyes from irritants and environmental distractions.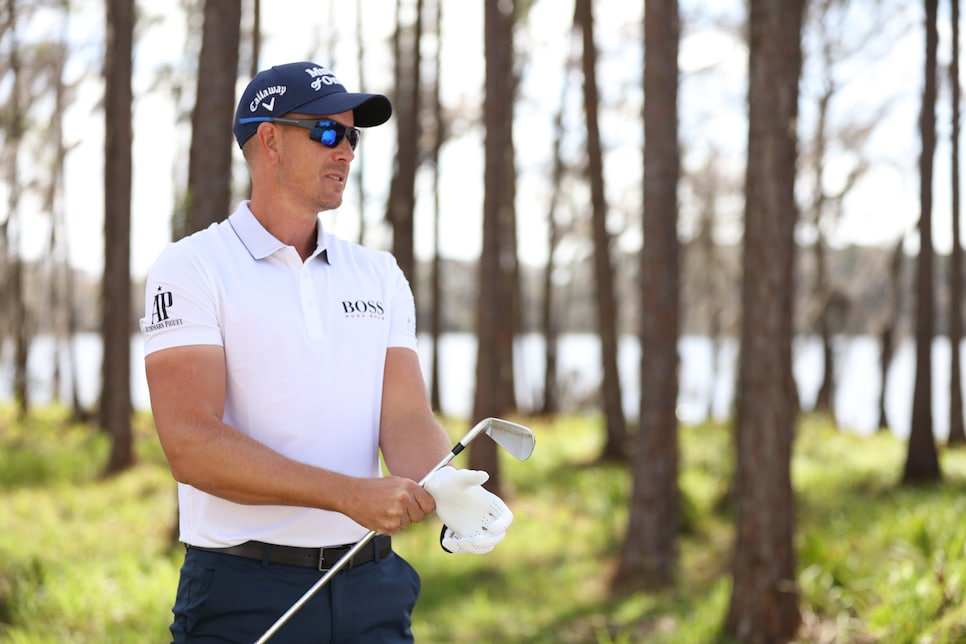 Above: Stenson in The Stinger 3.0 ($149.95) available at henrikstensoneyewearus.com.
Cy Cyr
"I'm light sensitive, so that was one of the reasons as well why I started thinking more seriously about eyewear," Stenson said. "I also have some allergies and I think not getting grass pollen in my eyes and stuff during those [high-allergen] times of the year helps a lot."
Off the course, Stenson is just as serious about his eyewear options. Earlier this month, the brand added four new casual sunglasses to its collection that already includes two aviators, a trendy round Acetate frame and a flattering thick-rimmed square model.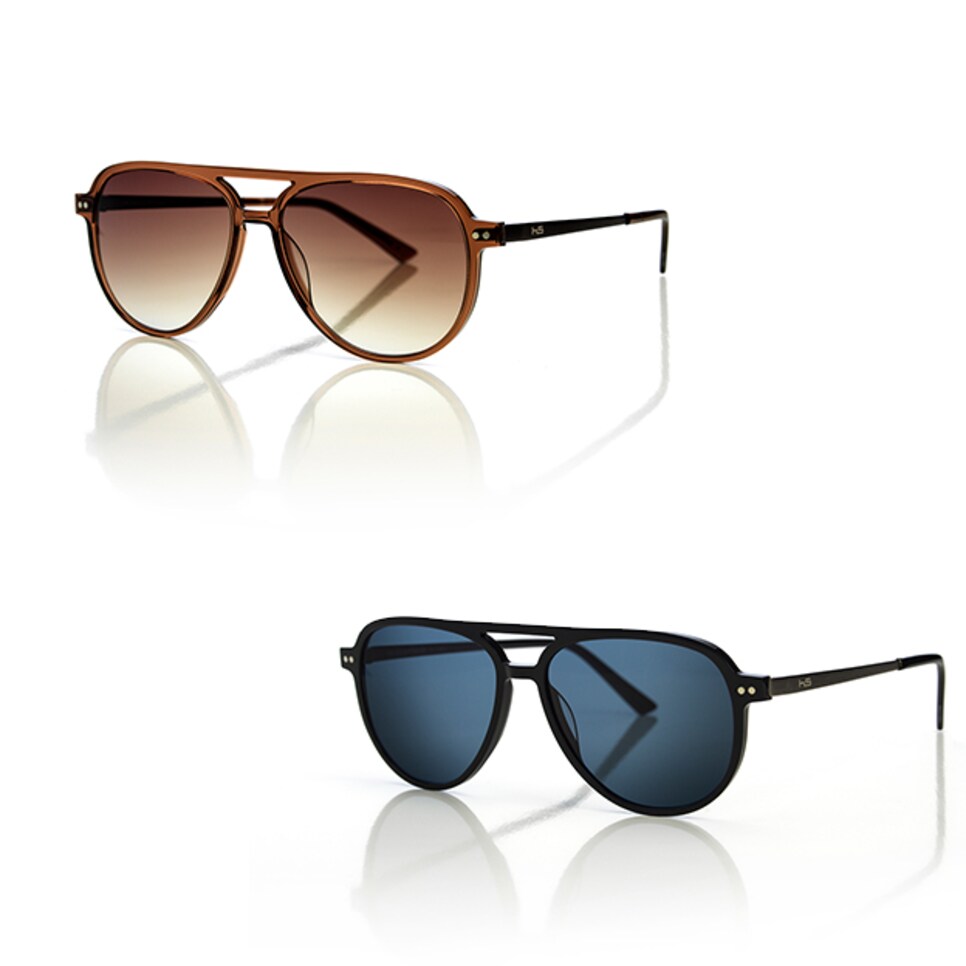 Above: The Billie ($154.95) available at henrikstensoneyewearus.com.
Stenson is adding two throwback-inspired styles to the lineup with the Billie and Maverick sunglasses. The Billie has an athletic styling reminiscent of eyewear worn in the 1970s racing world. The transparent brown version of the Billie brings major 70s style with a transparent frame coloring, cutout bridge design and gradient lens design. The black colorway has an upscale blue lens, metallic details at the rivet and a touch of sheen finishing the frame. The Maverick are aviation-inspired sunglasses with a matte metal frame, vintage double-wire bridge design and a rounded square lens that will suit almost any face shape.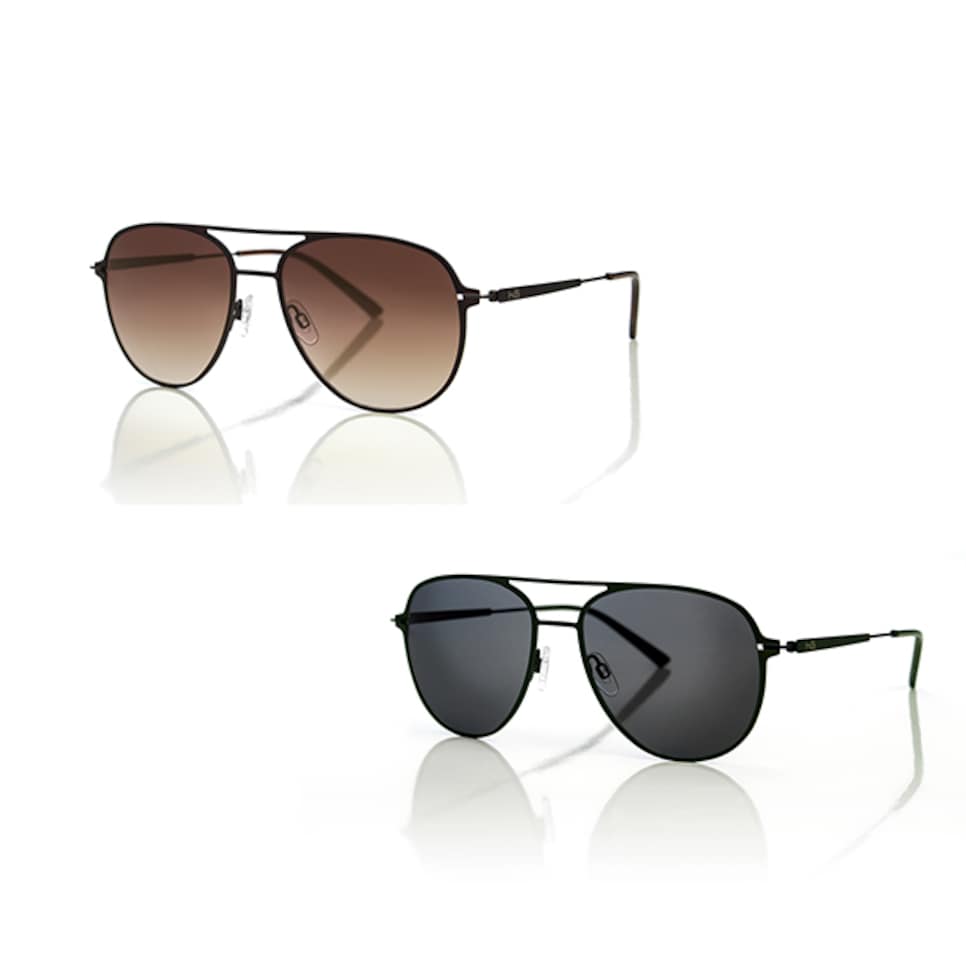 Above: The Maverick ($159.95) available at henrikstensoneyewearus.com.
The new Daisy and Frankie frames are more fashion-focused and ready to make a statement. Available in brown or gray, the cat-eye Daisy sunglasses have a barely-there feel and sophisticated silhouette that is flattering to most face shapes. The oversize design will also provide additional coverage to the sensitive skin around the eye area that is more prone to sun damage.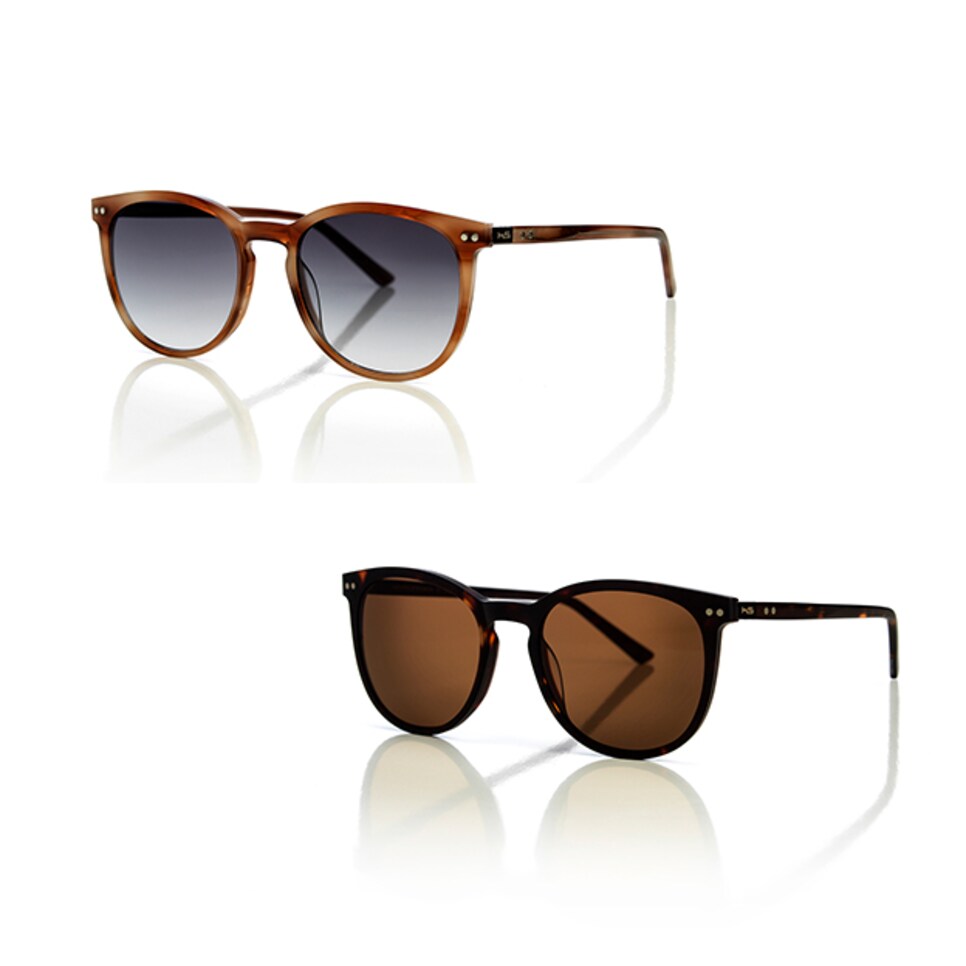 Above: The Frankie ($149.95) available at henrikstensoneyewearus.com.
Rounded frames, like the Frankie, are a go-with-everything type accessory. If you're unsure what type of frame or lens-shape best suits your face, this is a safe bet. Launching in light or dark turtle-like patterns, it's a flattering style that's versatile to match most looks and has an ultra-comfortable construction that feels great on.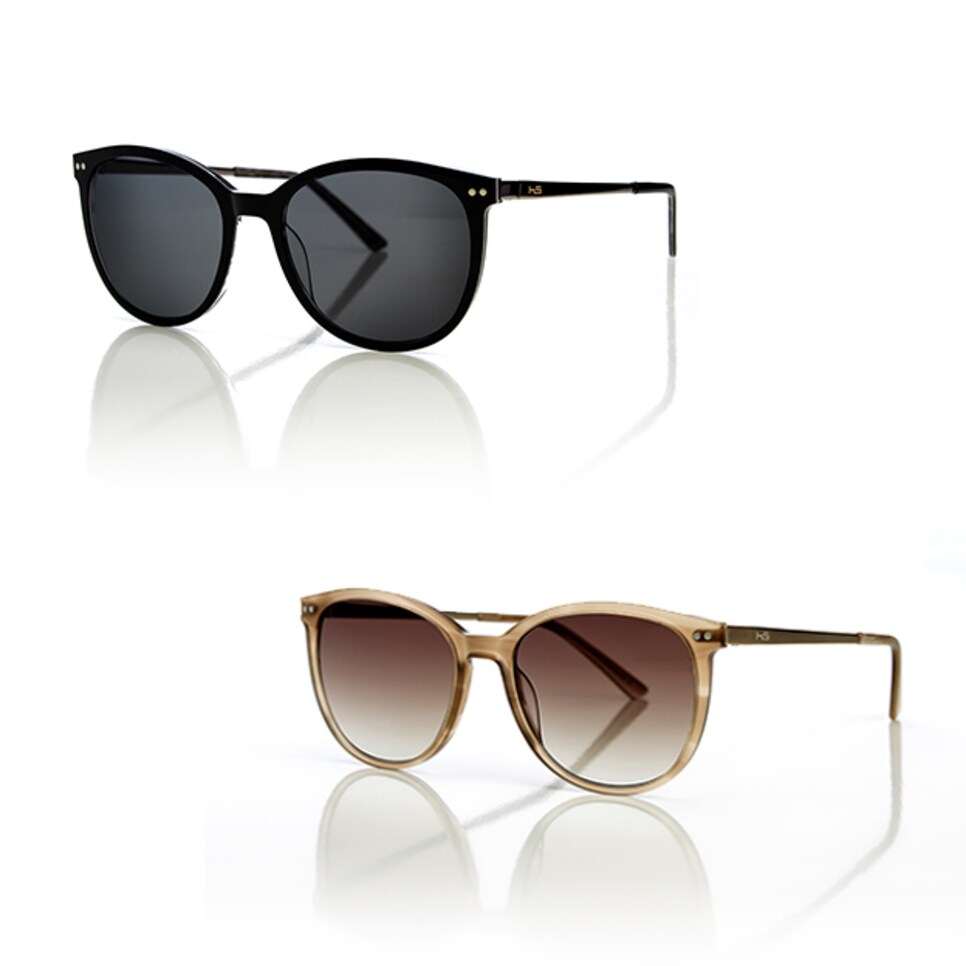 Above: The Daisy ($149.95) available at henrikstensoneyewearus.com.