The Loop
Henrik Stenson compares finally winning his first major to. . . passing his driver's test?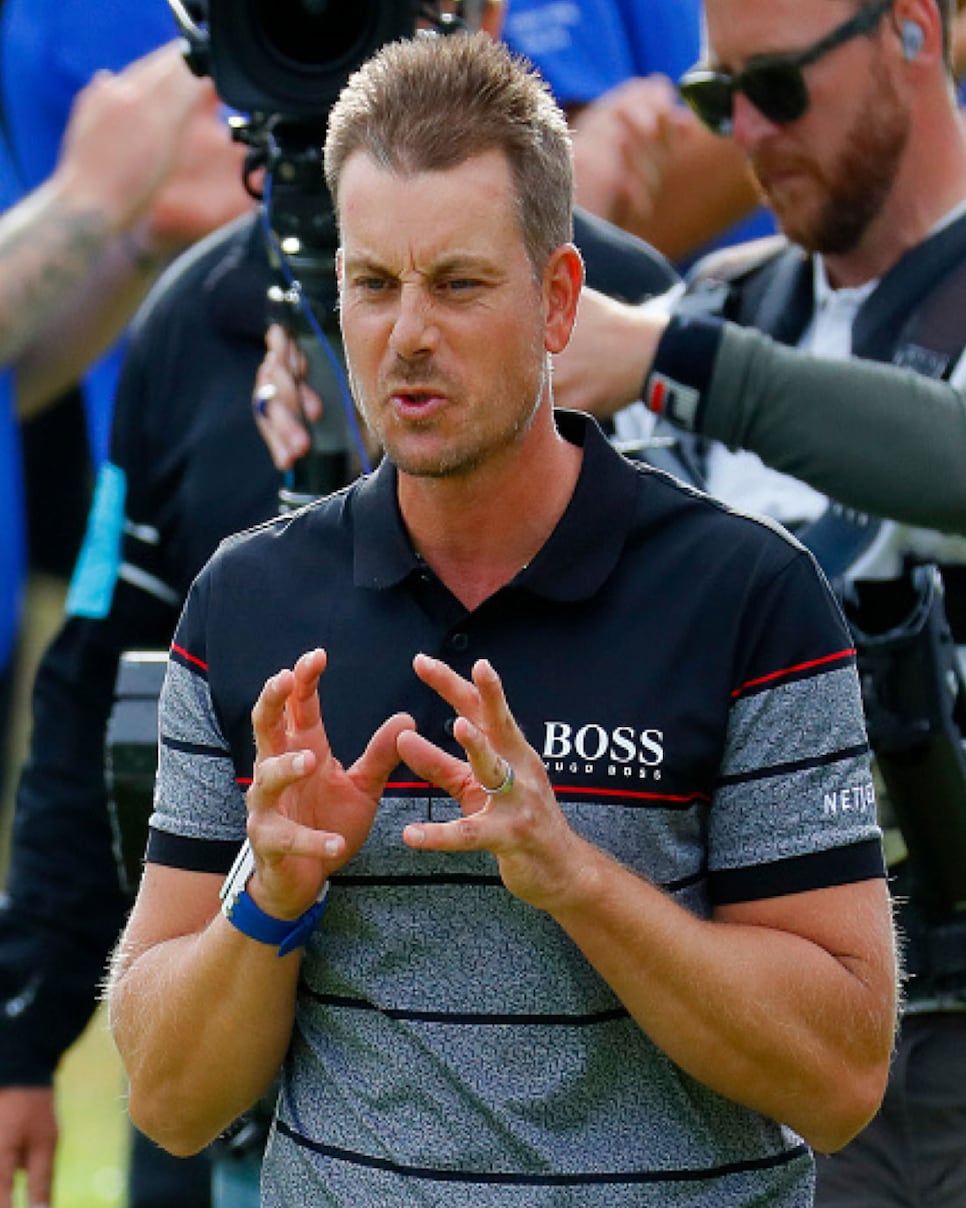 TROON, Scotland -- The firsts kept coming for Henrik Stenson on Sunday at the 145th Open Championship. Stenson won his first major championship. He became the first Swede to win a major. He probably became the first major champ to show off his bare chest on one of the final holes. And he's almost definitely the first golfer to compare winning a claret jug to earning his driver's license.
OK, so Henrik had a little help. In a post-round press conference filled with laughs, the newly minted Champion Golfer of the Year was asked to rank Sunday's win among his life achievements -- with the reporter mentioning milestones such as his first kiss and passing his driver's test.
"Yeah, given that I failed my driver's test probably as many times I was second or third at major championships, that one has to be higher than this, of course," Stenson deadpanned.
"No, I think the birth of my three children and then winning The Open. Wife is in the corner over there, so thanks for the reminder."
Stenson later said too much golf kept him from coming prepared to the test. Then he was asked if he felt it was his time to pass when he finally did -- an allusion to Stenson's earlier comment that he felt it was his time to win his first major all week.
"I did. I felt it was my time to be on the road," he said. "Be aware."
And give Stenson an 11th birdie of the day. It was probably smart to avoid talking about his first kiss in front of his wife.