The Loop
Henrik Stenson, arguably the best player in the world without a major, could shed label Sunday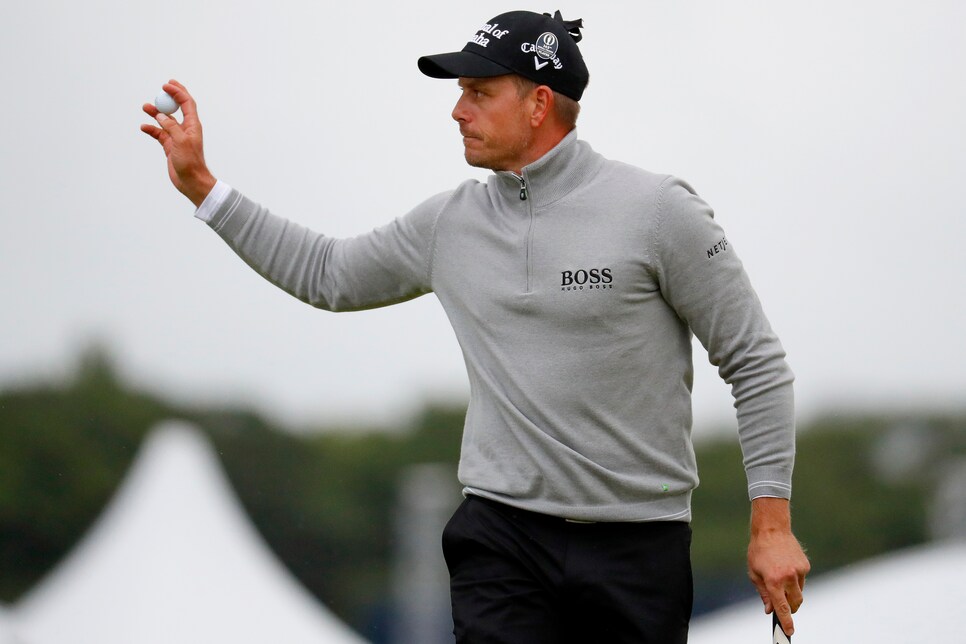 TROON, Scotland -- Henrik Stenson has lived with the pressure of two "bests" for a while now. The 40-year old from Gothenburg has long been Sweden's top golfer and, ranked world number six, is a strong contender for one of the most unwanted titles in the game: best player never to win a major.
The first of those is safe for the foreseeable future -- David Lingmerth at number 48 is next of his compatriots on the world ranking list -- but the latter may have only 18-holes left to live. If Stenson can at least maintain his one-shot edge over Phil Mickelson in the final round of the 145th Open Championship he will finally have a real major to set alongside his 2009 Players Championship victory.
The signs are good for the man his swing coach, Pete Cowen, calls, "tee to green, the best in the world." Should he continue to hole-out as well as he has over the first three days at Royal Troon, Mickelson will surely find Stenson very difficult to catch.
"I do expect Henrik to play at his very best down the stretch at some stage," says Cowen. "And if that coincides with a major championship, he'll win. I am certain of that. His best golf is as good as anyone else's right now. Only rarely does Henrik struggle with the quality of his ball striking. If there is a part of the game that occasionally lets him down it is his putting."
That wasn't always the case, of course. Back in July 2001, Stenson walked off the K Club near Dublin during the opening round of the European Open. Playing with Miguel Angel Jimenez and Sandy Lyle, Stenson started on the 10th hole and needed three tee shots -- all with a 3-wood -- before he hit one he thought he could find.
Three holes later he arrived on a tee where, 24 hours earlier, he had hit a massive hook that finished two fairways left of the one he was targeting. In a wild overcompensation, Stenson struck the opposite shot, a slice that expired "maybe 400 yards from his drive the previous day," according to Cowen.
"After nine holes, I told the guys they'd be better off without me," Stenson recalls. "The balls were all over the place."
It took a while for Cowen to make a difference to a man who had lost all confidence. And it would be 2004 before Stenson would win again, at The Heritage, what turned out to be a one-off event on the European Tour.
"At times he felt ashamed of himself. He ended up with a real choking problem with the long clubs," says Torsten Hansson, a sports psychologist who worked with Stenson at the time.
Those days are long gone, however. Now, armed with a solid, long-term belief in his technique, the three-time Ryder Cup player based in Orlando is on the verge of fulfilling a lifetime ambition, one he makes no attempt to conceal. At the start of this season Stenson was asked what was on his "to-do" list for 2016.
"Majors," he said without hesitation. "I want to at least get myself in contention a couple of times. I didn't really succeed on that front last year. I've been up there a few times in the last so that was disappointing. A major victory is really the only thing absent from my CV. I've been fortunate over the years to win some nice tournaments and that has been great. But there is something missing. I'd like to fix that."
The ultimate repair job may be only one day away.