Short Game
487 Words On Hitting Greens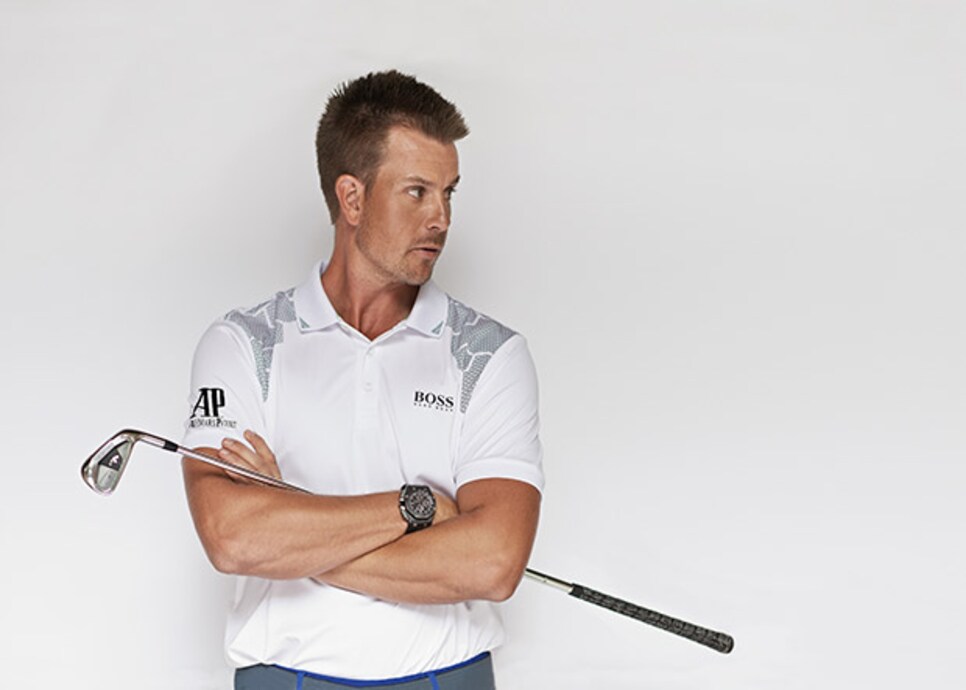 I've always considered myself a good iron player, but at the back end of last year, I stuck my 8-irons, 9-irons and wedges closer than ever. It was like, tap-in here, tap-in there. I led the PGA Tour in greens in regulation [71.96 percent], and in my last seven events, from the British Open to the Tour Championship, I won twice, finished second twice and third once.
Looking back, there were several reasons I was so sharp. The thing I should mention first is that I'm a feel player. I remember what it feels like when I make a good swing. But I don't swing with the goal of re-creating a feeling. I stick to simple swing thoughts and let those feels come as a consequence of doing things right. If you chase feelings, you'll find yourself constantly making adjustments, and you'll never be consistent.
When it comes to consistency, the setup is big. I will admit, there have been stretches when I haven't spent enough time on it. One key for me is having a good forward tilt. I used to stand too upright. Many amateurs do the opposite and bend over too much. Neither is a very strong position. Tilt from your pelvis until your arms hang straight down and can swing under your sternum. You want them to hang there at address and return there at impact.
Rhythm and tempo are also important. Everyone swings the club at a different tempo, but all the best ball-strikers do it rhythmically. Some guys, like Kenny Perry, have a slow tempo. Nicky Price? He's fast. I'm somewhere in between, but I know that when I'm quick, my swing gets out of sync, and I hit poor shots. So stick to your natural rhythm. You can figure it out on the putting green. Slow putters are usually slow swingers. If your putting stroke is faster, you should probably swing the club at a faster pace.
Keep in mind, golf is a game of opposites. A lot of golfers try to help their iron shots get up in the air, but you've got to hit down on the ball. Not too steep, but probably steeper than you do now. Even with the longer irons I still hit down on it. Downward force takes away rotational force, so the clubface isn't opening and closing as much. You won't spray as many shots.
So what's left? Confidence. Don't pull the trigger until you believe in what you're about to do. I pick a small target—as the old saying goes, aim small, miss small—and once I've got it, I don't need to take a second look. That can only add doubt. I'm straight-balling when I'm hitting it good, but you might be a fader. Go with the shot shape you feel best about. Putting all this together is how I averaged 13 greens in regulation. Hope you hit more, too.