Henni & Hally: Women With Game
Golf creator Tisha Alyn explains the highs and lows of being a social-media personality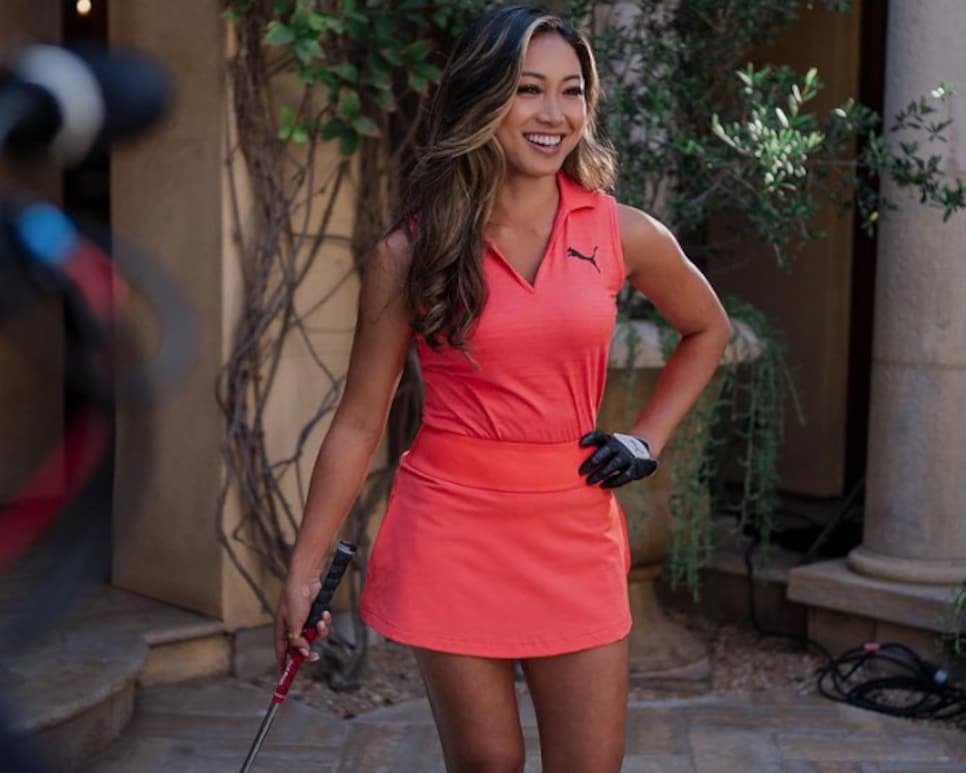 As golf continues to boom, so does its presence on social media. From trick-shot artists and instructors to comedians and photographers, there is no shortage of golf content being shared on the internet. Tisha Alyn, this week's podcast guest on Henni and Hally: Women With Game, is a member of this creator community, but her unique talents help her stand out from the crowd.
As a professional golfer, passionate fitness guru, former TV broadcaster and trained dancer, Alyn crafted her online persona into one that can constantly morph to fit a variety of spaces. There's only one problem with that: It's tough to maintain.
"People come to my page, I'm smiling, I'm laughing, I'm the party starter. I love that. That's how I grew up in a Filipino household. That's what I learned to do. I was the entertainer, I wanted to bring people to the dance floor. I was a golfer. I was very fortunate," Alyn said. "But not every day is perfect. Not every day I have ideas. Not every day I want to be a people person or such an extrovert. There are a lot of times where I kind of want to break down."
The physical and mental energy it takes to be an influencer is largely undocumented, but throughout the episode, Alyn opens up to hosts Henni Koyack and Hally Leadbetter about the downsides of the business and how she copes with tough moments.
Alyn hadn't always focused on being a successful social media entrepreneur. She originally had her sights set on elite-level professional golf. As she started to gain a following, however, her dream shifted.
"I had way more passion in creating and being a creator, not just an influencer, but a creator," Alyn said. "That gave me more life than putting my head down and training seven to eight hours a day, then working out, then going and seeing a physio, then a mental coach. I couldn't do it anymore."
During the episode, Alyn shares her secrets for growing an audience, and Leadbetter and Koyack acknowledge their own complicated relationships with social media. You can listen to the full episode of Henni and Hally: Women With Game below, or subscribe wherever you get podcasts.