Henni & Hally: Women With Game
Kate Smith explains why women need to be involved in golf course logo design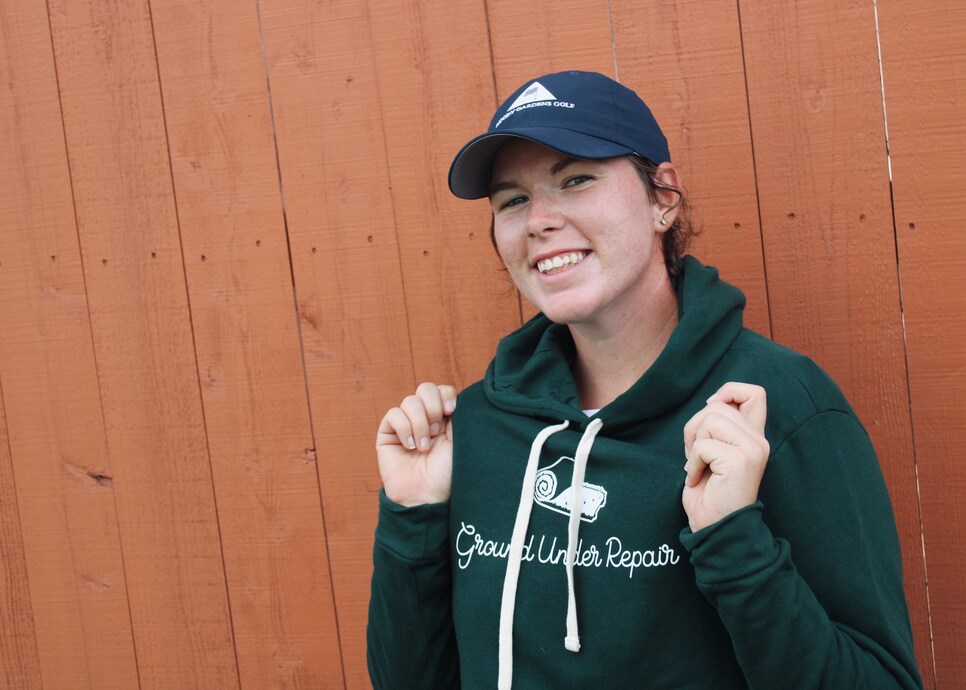 Golf can be all-consuming. When you're a professional golfer, it's hard to separate your self-worth from how you perform every week. Luckily, 23-year-old Epson Tour player Kate Smith found an escape that gives her purpose outside of competitive golf: She redesigns golf course logos.
On this week's episode of Henni and Hally: Women With Game, Smith tells hosts Hally Leadbetter and Henni Koyack about how she turned her graphic design degree from the University of Nebraska into a successful logo design company with Golf Channel's Shane Bacon called Ground Under Repair Designs. Smith has found solace in recreating and updating golf course logos, all while grinding it out on the LPGA's developmental tour.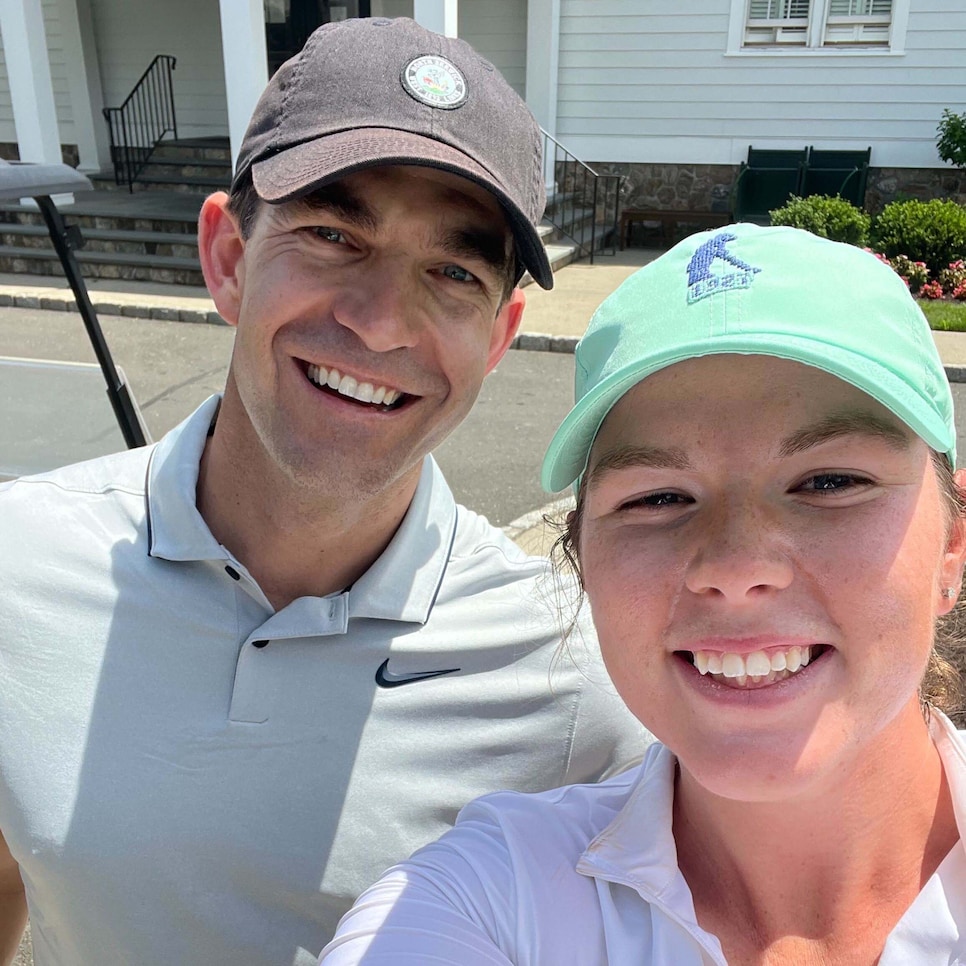 "It helps a lot. You make a cut or you miss a cut, and a lot of the time your self-worth is totally dependent on that," said Smith. "Whereas I can kind of pick up the computer and it's something that's very reliable, static, there aren't a lot of changing variables. Tour life as a rookie can be tough so it's nice to have something more tangible to focus on."
Smith enjoys the creative license that comes with golf logo designing, but beyond that, she's passionate about bringing a female perspective to such a niche line of work. There is a lot more that goes into the design process than one might think, especially so that logos are appealing to all types of golfers.
"I think a lot of the logos in the golf industry are pretty harsh and a little bit, I don't know, kind of ugly," said Smith. "They can't really work on all different types of clothing … Growing up, you had that one pink hat in the pro shop with whatever logo was on it, and that's what you bought. It wasn't really good or bad, that's just what they had for women."
In the remainder of the episode, Smith elaborates on her grievances with outdated logos and shares what she'd like to see improve in the golf industry more generally. You can listen to the full episode of Henni and Hally: Women With Game below, or subscribe wherever you get podcasts.