The Loop
Heavy rough at Torrey Pines is dampening the mood
SAN DIEGO -- The winter chill has avoided Southern California but the high-rough setup at Torrey Pines may put a damper on the Farmers Insurance Open going forward.
Tiger Woods missed the Saturday cut, prompted by the high number of players who made it to the weekend. Phil Mickelson's back locked-up hitting out of the thick stuff, leading to his withdrawal. Worst of all, the first network Saturday telecast of 2014 was a total bore. (Oh, and it took them 5 hours and 30 minutes for the leaders to finish 18 holes on a windless, 70-degree day.)
I've been walking the course all week and while it's in tremendous condition and some key landing areas were wisely widened by the PGA Tour rules staff, the rough is just silly in places. It's one thing when it's chip-out rough throughout and the misery is widespread. But the worst stuff seems to be just off the fairways and just off the greens.
The result? The nearly accurate are punished, while the wild get by. Miss it 10 yards off line and you get a lie, miss it 10 feet and you are buried in the deep rye grass rough that was installed this year. They closed Torrey Pines down for an overseed, all to do this to a field just trying to get the year off on a solid note?
New bunker sand was also brought in and the bunkers rebuilt to reduce plugged lies, but the opposite has occurred. Plus, the raking is surprisingly close to a furrowed look. On a public course, in January when a big audience wants to see everyone having a good time, making birdies and showing off the winter work.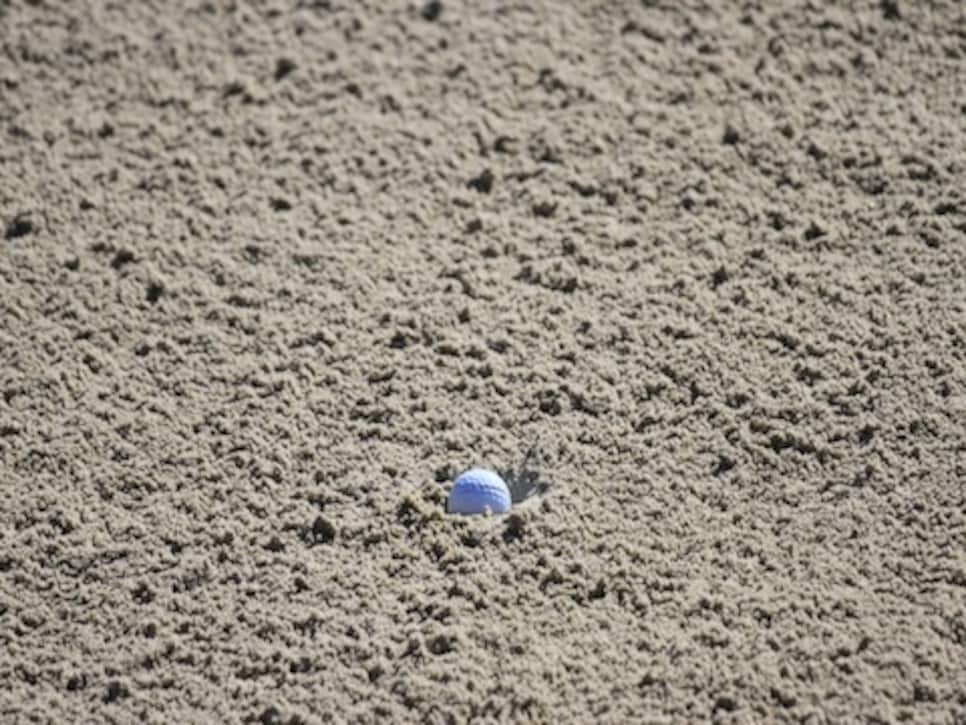 But of more concern should be what the rough does for future Tiger Woods and Phil Mickelson appearances here. Neither man needs to begin their year grooving bad habits or tweaking nagging injuries because someone got a deal on ryegrass seed. Mickelson plans to redesign the North Course and lives nearby, so he's probably always going to tee it up in the Farmers. Woods, on the other hand, missed the Sunday cut in ugly fashion, and it wouldn't surprise me if we don't see him here again as long as officials insist on tall, thick, confining and pointless hay lining the holes.