News
Head of Evian Championship doesn't think Tiger Woods or Ryder Cup will help promote the sport in France. "We are not a golf country"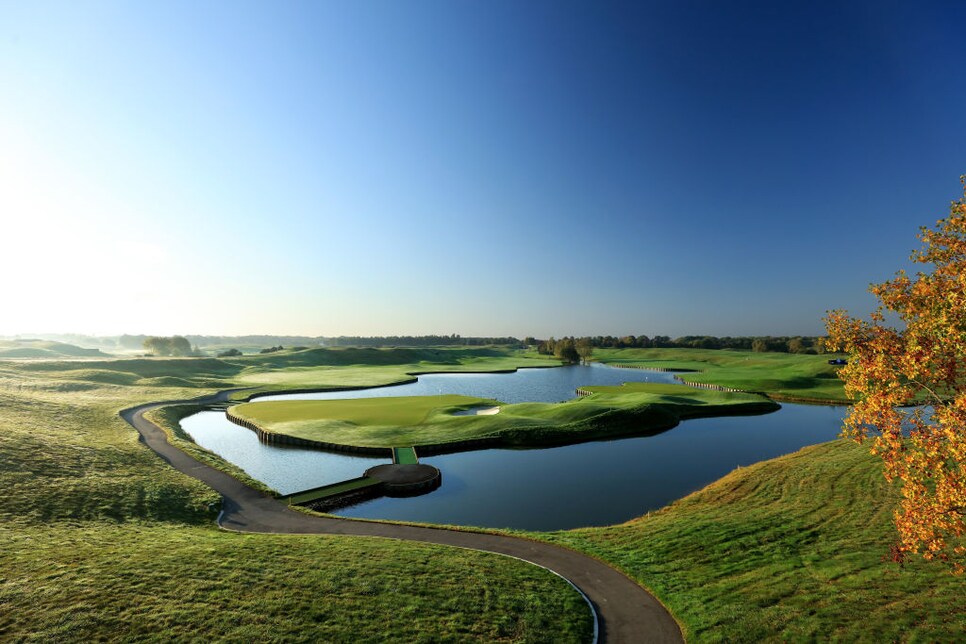 Hosting the Ryder Cup is touted as a boost to one golf's economy, serving as a catalyst in interest and participation. Franck Riboud, however, isn't buying that pitch for his native France.
"I'm going to be very nasty with my country," Riboud said at Evian Resort Golf Club about the Ryder Cup's impact. "My country is not a golf country. Even if we have the Ryder Cup it's not a golf country. We don't have the culture. I don't care. Evian is golf country."
Riboud is the chairman for this week's Evian Championship, held in Évian-les-Bains. While the women's major was part of his pre-tournament press conference, the matter of the Ryder Cup, to be played in Paris in two weeks, came up in discussion. And when asked about the potential influence the biennial event will have in France, Riboud was dismissive.
"After the Ryder Cup? I don't know. Nothing. That's all," Riboud said. "What should happen? I think we need a project for the young French player to be sure we will have a champion within five years.
"Personally I think the Ryder Cup is not building or helping to reach the objective."
To Riboud, a three-day event is not enough to sustain progress.
"You, me, everybody, we don't have a golf culture (in France)," Riboud said. "We have to build it. It's a small (the people that care about golf)—I don't know, 400 people but nothing else. Do we speak a lot about the Ryder Cup? The Ryder Cup, the best golf competition of the world. It's within two weeks. Have you read something in the classic newspaper? Yes? No? I don't know."
Even this year's inclusion of Tiger Woods, who returns to the event for the first time since 2012, is not the spur France needs, in Riboud's estimation.
"No, the best ambassador of golf in France is going to be the next French champion at the same level of Tiger Woods," Riboud said. "Perhaps it's crazy, but that's the thing we have to dream about it. It could be whatever you want."
Riboud is a former chairman and chief executive of food giant Danone, which owns the Evian water brand. Riboud and his company have been long-time benefactors for golf tournaments, specifically for women and young players.
This year's Ryder Cup begins on Sept. 28 at Le Golf National. The Americans are the defending champs, but haven't won in Europe in 25 years.