HBCU Golf
Presidents Cup announces creation of Charlie Sifford Centennial Cup, featuring top HBCU programs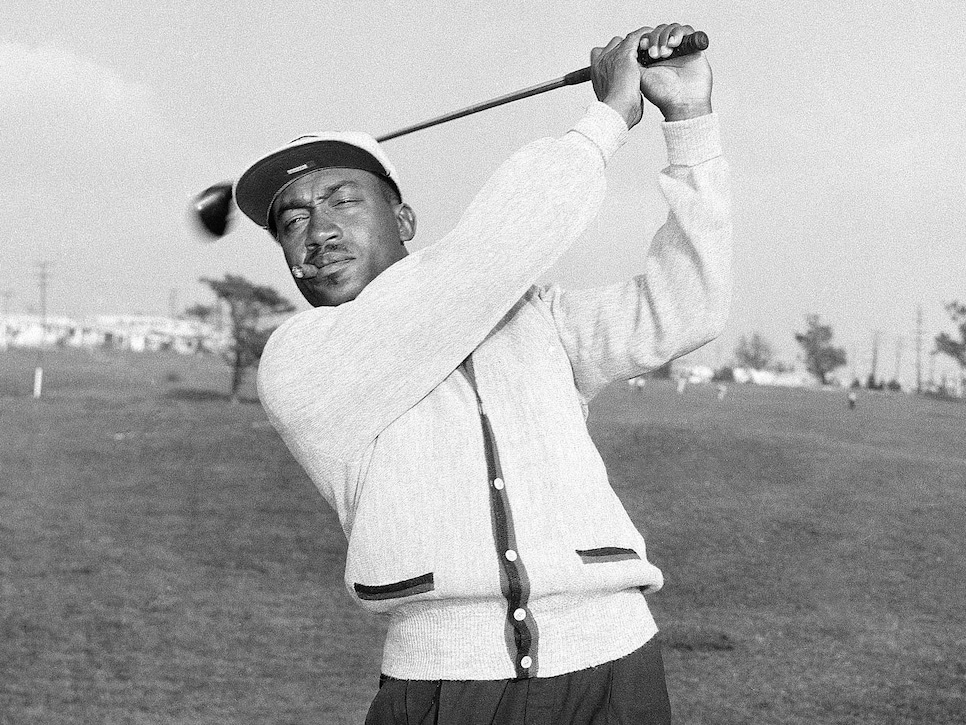 Presidents Cup organizers announced on Tuesday the creation of the Charlie Sifford Centennial Cup, a one-day team match play event featuring top golf teams from HBCUs. Quail Hollow in Charlotte, site of this year's Presidents Cup, will host the event on August 29th and Presidents Cup captains Trevor Immelman and Davis Love III will also announce their captain's picks on site at the end of the day.
The event will include the top four HBCU Division 1 programs, the top HBCU Division II program, and host school Johnson C. Smith University of Charlotte. The six schools will send their top four players, who will then be broken into two separate teams of 12, with the college teammates staying together in pods. The programs will be determined by the Golfstat ranking at the end of this 2022 season. Currently the top five ranked HBCU teams are:
Howard
Alabama State
Florida A&M
Chicago State
North Carolina A&T
Livingstone
Virginia Union
Miles
Bluefield State
Kentucky State
The Sifford Cup will be a 36-hole day, with six foursomes (or alternate shot) matches in the morning, and then 12 singles matches in the afternoon at Quail Hollow. So there will be 18 points up for grabs in the exhibition, and the first to 9.5 points claims the cup. The teams will also get a practice round the day before the cup.
"On behalf of the Presidents Cup and Quail Hollow Club, we are pleased to welcome college golf's top HBCU players to Charlotte and this community to compete in this exciting new event," said 2022 Presidents Cup Chair Johno Harris. "As a native of Charlotte and the first African-American golfer on the PGA TOUR, Charlie Sifford's legacy lives on not only through the impact of events such as this, but throughout communities around the country where golf has enabled countless young men and women from all backgrounds to benefit from this tremendous sport."
As this will also be the Presidents Cup media day, Immelman and Love III will be on hand and set to complete their rosters for those matches, scheduled for September 22-25. Love will have six captain's picks at his disposal, while Immelman will choose four players to round out his International team of 12. The auto qualifiers will lock in the week before at the conclusion of the BMW Championship on August 21.