News
CHASKA, Minn. -- Tiger Woods is hotter than the weather, which should average in the mid-80s this week in the 91st PGA Championship at Hazeltine National Golf Club. He's won his last two starts -- the Buick Open and WGC-Bridgestone Invitational by three and four shots, respectively.
Can he keep it going at Hazeltine, where he finished second to Rich Beem by one stroke in the 2002 PGA Championship? Maybe, but the course has been lengthened 300 yards and it's playing even longer than the 7,674 listed on the scorecard after five inches of rain last weekend.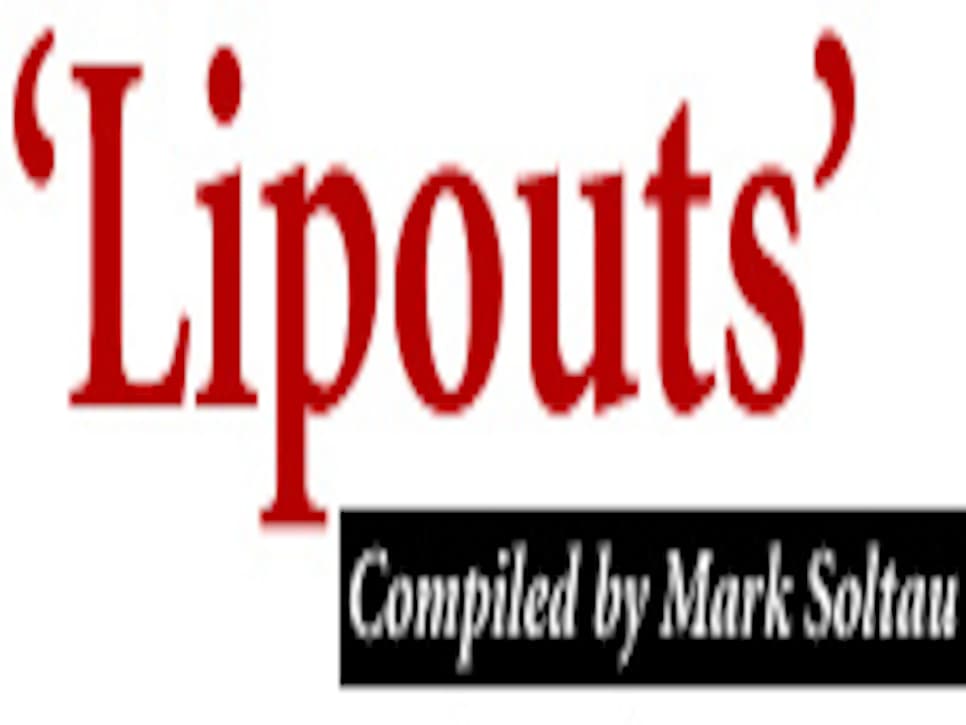 "The golf course is in phenomenal shape," said Woods. "It's a heck of a lot longer than what we played in 2002. It's just going to be a great test all week."
Three par 5s measure more than 600 yards, and two par 4s -- the first and 12th -- measure 490 and 518, respectively.
"You're going to have to hit the ball pretty good out there, especially if they play it all the way back. I absolutely roasted a driver down there today at 12, and had to hit a full 3-iron in there. That's a little longer than it used to be."
The par-3 13th hole lists at 248.
"Full 5-wood for me," said Woods. "Bubba (Watson) was hitting some kind of cut 3-iron in there -- I didn't see that shot, either. If they play the tee all the way back where we played, it's a wood for me or maybe a long iron to the front pin, but most of the guys will be hitting some kind of head cover." -- Woods
"It's a strong golf course. It's pretty much right there in front of you. I don't think the length is such a big deal from what it's been made out to be." -- Padraig Harrington
"The greens are holding because of the soft conditions, so I'm sure the scoring will still be pretty good. And the rough, you know, it's pretty generous off the tee, compared to some other majors. Even if you hit it off-line a little bit, you can still get away with it. You can still have a shot to the green which is good, so it's quite fair." -- Rory McIlroy
"It's definitely living up to its billing. It's monster long." -- Stewart Cink
"I'm still not overly stressed out. Now, if these greens got really, really firm and the fairways were soft, then I'd be really stressed. I wouldn't be able to hit the ball far enough off the tee and make it run. I'd be stuck with a long club in my hand and wouldn't able to stop it on the green. That's a whole different story. If the fairways firm up with the greens, I think I'm OK. And right now, it's somewhat soft in the fairways, soft in the greens. I think we're all right." -- Jim Furyk
"I hope Mr. (Rees) Jones doesn't take this offensively, but I think Mr. Jones went down to every tee box and looked down every fairway and turned around 180 degrees and just started walking. The thing is just long. I mean, it's just excessively long, and it's nowhere near the same golf course that it was. But it's the state of the modern game, I guess. It order to make it harder, just make it longer." -- Beem
"I didn't read any of his comments. I haven't done it since I'm 18 years, so I have no idea what was said." -- Harrington, when asked if he was surprised Woods came to his defense last Sunday at the WGC Bridgestone Invitational when the two were warned about slow play
"I think it's easier for having won the tournament, he can take the moral high ground and say what he wants. Having lost the tournament, I'm going to sit back and take it on the chin and say it was my mistake. What could I say?" -- Harrington on the slow play warning
"For a minute there, I thought maybe Tom did win the Open." -- Cink, when asked about Tom Watson's near-miss at Turnberry
"It's not as easy as Tiger makes it look sometimes." -- McIlroy on Woods
"I know I'm a physical specimen that's pretty incredible, but most of the equipment has been a big help." Senior PGA champion Michael Allen, when asked if technology has helped him get longer
"Unfortunately I do make mistakes, and I hit bad shots and I say bad things at times. I don't mean to; it just comes out. It's not something I try and do. It just happens. Have I been trying to get better at that? Yea, my entire life. But it happens from time to time, and I'm not the only person that does it." -- Woods, explaining his occasional angry outbursts
"The written word always comes out a little different than how you and I just sitting in the back of the room over a beer shooting it." -- Beem, who learned a lot after winning in 2002
"Of course I bounced it in the friggin' dirt before the plate." -- Beem, who recently came back to Minnesota for a media day and threw out the first pitch at a Twins game
"It's a good point that 'What could have been' would have been a heck of a story to be written in the majors this year." -- Cink, on near-misses at the Masters by Kenny Perry, the U.S. Open by Phil Mickelson and the British Open by Watson
"Yeah, the best story of all was we were out in Montana, Glacier National Park, and there was 12 of us. We had two Suburbans. When you're out there in the national park, we're hiking trails and it's outdoor stuff. It's a different kind of mentality than it is other places.
"So picking up the hitchhiker or being a hitchhiker is totally commonplace. It's not legal, but it's completely accepted by everybody. So one day after hiking a long trail, we're coming out of the park area, headed down to get dinner in this little town about 10 miles. And there's a hitchhiker coming out of the park headed our way. He stopped. The Suburban in front of me picked him up. I was in the back one. This guy was probably in his 20s or 30s.
"So we go the ten miles, and all this transpired without me knowing, but along the way, you pass a little golf course in the village, and this guy, he had no idea who any of us were. It was me and just a bunch of my friends from home. He said, "Right there on that green by the road there a bear picked up my ball one day and slobbered all over it. What's the ruling?" And one of my best friends, a pro at East Lake at Atlanta was in the van.
"He said 'You replace the ball and wipe off the slobber.'
"Then the guy changed gears abruptly and said, "Man, can you believe what happened to Tom Watson?" (Laughter) And all the friends in the van, they were like, oh, their radar perked up and they turned to him and said, 'We kind of liked that because Stewart Cink is one our best friends and he's in the Suburban right back there.'"
"And he said, 'Yeah, right, let's stop and I'll get his autograph.' They dropped him off, and he still doesn't know to this point. Unless he picks up on the story someplace in the newspaper he'll know it was him." -- Cink, on the craziest thing to happen to him since wining the British Open