News
CHASKA, Minn. -- Tiger Woods said it was no gamble to play two consecutive events leading into the PGA Championship, something he rarely does.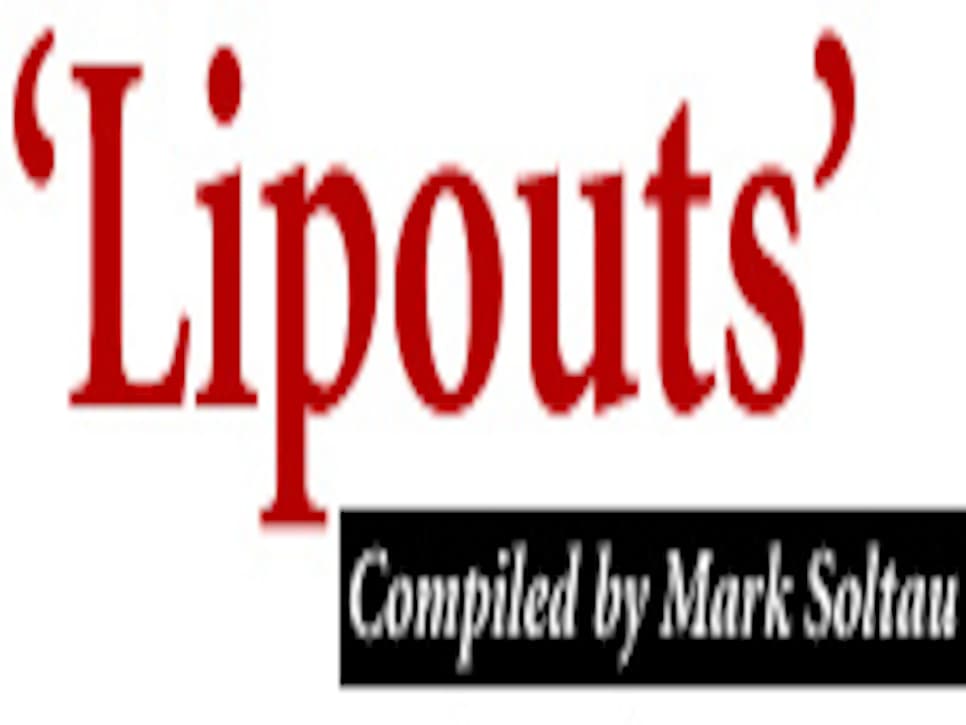 "I had that nice little rest there after the British Open, those two days, that's what got me," he laughed, after shooting a five-under-par 67 Thursday in the first round of the 91st PGA Championship. "I have plenty of energy."
"Just a couple of guys having a nice quiet three-ball day out there. Of course about 30,000 people screaming their heads off. It was a blast." -- Rich Beem, on being paired with Woods and Padraig Harrington
"I felt comfortable all day. I even felt comfortable as I was making my double bogeys." -- *Robert Allenby, following a 69 *
"I just gotta keep doing what I'm doing right now. I can't ask to swing any better. I feel real comfortable on this golf course. Everything feels good. I have to keep doing what I'm doing right now and keep a good head about me." -- Hunter Mahan, after shooting 69
"The last three tournaments I've played have been a really big grind, just trying to make pars and trying to shoot somewhere around level par, but I actually feel after today that I can go around this golf course and shoot a good number." -- *Rory McIlroy, who shot 71 *
"If I drove it the way I drove it today for the next three days I'll be in business." -- Local favorite Tom Lehman, who hit 11 of 14 fairways and shot 72
"The golf course is brilliant. What they have done is they have got some length in it so they can have fair pin positions. It's like Augusta. Since they have lengthened the golf course, the pin positions have become much fairer and more enjoyable to play." -- Harrington, after a 68
"I didn't freak out too much. I knew it was going to dry out." -- Club pro Scott Hebert, who shot a respectable 72 in his third PGA Championship
"Like Paddy said on the third tee box, 'It's tough to get the tee box, guys making birdies.' We all played solid." -- Beem (71), who held his own with Woods (67) and Harrington (68)
"You've got 35,000 people out there. You don't want to embarrass yourself. There's more incentive, absolutely." -- Beem on playing with Woods
"In fairness, last Sunday, both of us were heavily into to our own games. We were both focused and in the zone and all those sort of things. You know, I think today was a lot more easy going. We were a lot more relaxed and we chatted away today about so many different things. Totally different atmosphere. Sunday is a business day. Thursday is let's get into the tournament." --* Harrington, comparing last Sunday's final round pairing with Woods at the WGC Bridgestone Invitational to Thursday's first round of the PGA Championship*
"First-round lead is kind of irrelevant anyway because you never want to give up too many shots to him." -- Mathew Goggin on Woods
"He apologized. Nothing to apologize for. I mean, that's just stupid long, isn't it? To hit it that far into the wind is phenomenal. It's just absolutely phenomenal. I used to be able to move the ball, not anymore. I just plod my way around, shoot 67." -- Woods, on long-hitting Alvaro Quiros hitting his second shot on the green at the ridiculously long par-5 11th while they were putting
"I think Jack (Nicklaus) had a few rivals whenever he was playing; I think Tiger's got a lot of rivals out here, he's got Phil (Mickelson), Ernie Els, Padraig (Harrington), there's a lot of guys out here that can hang with him when they are playing their best, but the thing is Tiger plays his best most of the time, and even when he doesn't play his best, he usually wins, as well." -- Rory McIlroy
"I think it's a good thing. I mean, they've got tennis. They've got Tiddlywinks. BMX bikes. Let's just think about it. Golf is a sport and it's been around for hundreds of years. And it should be in there. If you are going to put all these other sports in there, then why isn't golf in there." -- *Allenby, who was happy to hear golf has been recommended for the Olympics *
"I'd love to play for the rugby team, that would be great." --* Woods *
"I am a member. Didn't get a whole lot of member bounces." -- Beem, who was made an honorary member of Hazeltine National Golf Club after winning the 2002 PGA Championship
Mark Soltau is a contributing editor to Golf Digest and the editor of TigerWoods.com.