News
CHASKA, Minn. -- South Korean Y.E. Yang's major breakthrough Sunday in the 91st PGA Championship at blustery Hazeltine National Golf Club, where he became the first Asian-born player to win a major championship, didn't come as a complete surprise to runner-up Tiger Woods. He thought it would occur sooner.
"It was going to happen one day," said Woods. "If anyone would have thought it would have been a Korean player, people probably would have suspected it to be K.J. (Choi) because obviously he's played well for such a long period of time. Y.E. has won now a couple of big events.
"He won one here in the States prior to this down in West Palm. He's getting better. He's playing better. And it's a matter of time before an Asian born player was going to win. We've had a lot of great players over the years starting with Jumbo (Ozaki), and Isao (Aoki) has come close. And even Tommy (Nakajima). But it was just a matter of time."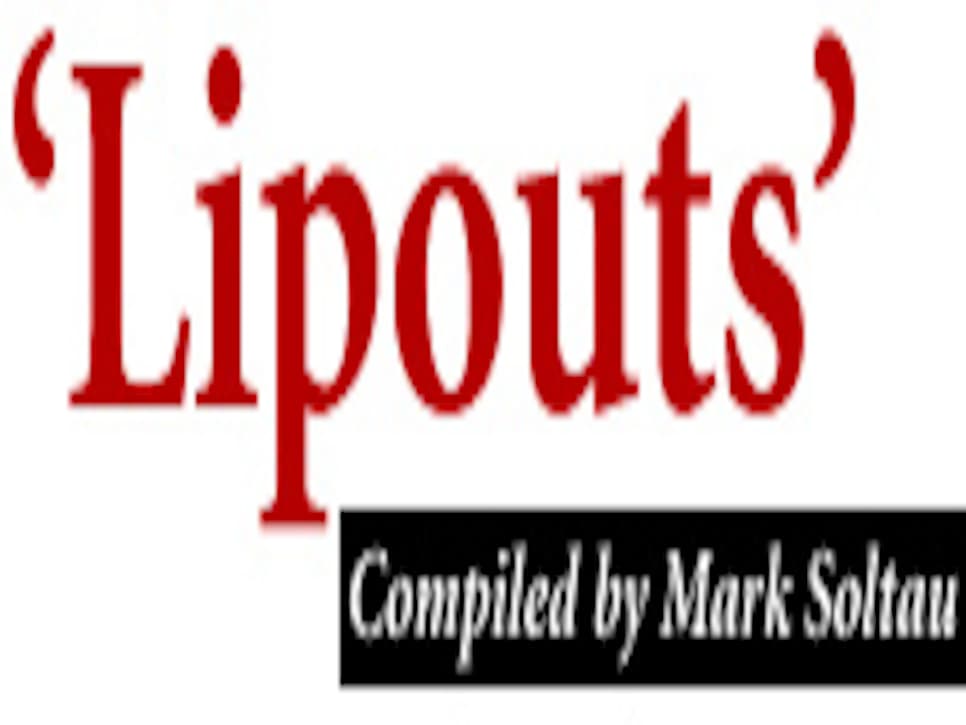 "I think it was where Se Ri Pak won the U.S. Open that really created a huge boom in Korea golf-wise and where everybody started picking up clubs instead of tennis rackets and baseball bats. I hope this win would be, if not as significant, something quite parallel to an impact both to golf in Korea as well as golf in Asia." -- Y.E. Yang, on the potential impact of his win
"Yes, I did have a rough night yesterday, but as soon as I got onto the first tee, I became myself. It's always what I've dreamed about. It was always what I sort of visioned. And though I wasn't that nervous, honestly, because it's a game of golf. It's not like you're in an octagon where you're fighting against Tiger and he's going to bite you or swing at you with his 9-iron." -- Yang, on not being intimidated by Woods
"I made absolutely nothing. I just have to say terrible day on the greens. And I had it at the wrong time. I either misread the putt or had bad putts. I didn't make anything except for the 14th hole. I think it was the only putt I made all day. I had plenty of looks." -- Woods, on needing 33 putts Sunday
"Well, hit some loose shots and the putter gave out of gas on me." -- *Lucas Glover, who shot 74 and finished fifth *
"He's just not scared. He's just a world-class player, and you know, he's got nothing to lose. He said, 'I'm not nervous.' " -- A.J. Montecinos, Yang's caddie, on playing with Woods for the first time
"It's difficult to par any hole out there." -- Lee Westwood
"I think it was very hard to play aggressively. It was tough to get at some of the pins. The wind strength was very high, so you had to sort of manufacture shots." -- Graeme McDowell, who tied for 10th
"I would have taken that the start of the week." -- Rory McIlroy, who hung tough despite starting with a double-bogey Sunday and shot 70 to tie for third, his best finish in a major
"When you've got 640 yard par 5s I really can't get there. I don't know how aggressive I can play. The only hole that I really laid up on was today on 7. That shot was off a downhill, sidehill lie, (and) would have been a cut 3 wood out of the middle of the lake. Coming on a slice wind to that green, I told Steve if we got a 5 wood number, I'm going. But the number was a 3 wood. So that was the only other hole that I could have actually have gone for and been more aggressive. Other than that, I couldn't get there or I just played the hole how you're supposed to play it." -- Woods
"I've come to expect it with Ryo. He's a wonderful player and obviously very popular in Japan.
"And I remember playing a practice round at Augusta and seeing two or three Japanese photographers pulling into one of the hotels there. I thought Ryo has got to be at the course. And I pulled up and, sure enough, there he was standing outside the clubhouse.
"So I think he handled it very well for a 17 , 18 year old, obviously great player. But he handles throngs of people around him all the time. He does a great job. He's a classy guy." -- Phil Mickelson on the media attention Ryo Ishikawa attracts
"Well, the last two weeks have been frustrating with my play. I'll have, fortunately, a week off before we start the FedEx Cup. And I'll see if I can get my game turned around for Barclays." -- Mickelson, who closed with a 76 and finished 73rd
Mark Soltau is a contributing editor to Golf Digest and the editor of TigerWoods.com.