News
Dispatches from Hazeltine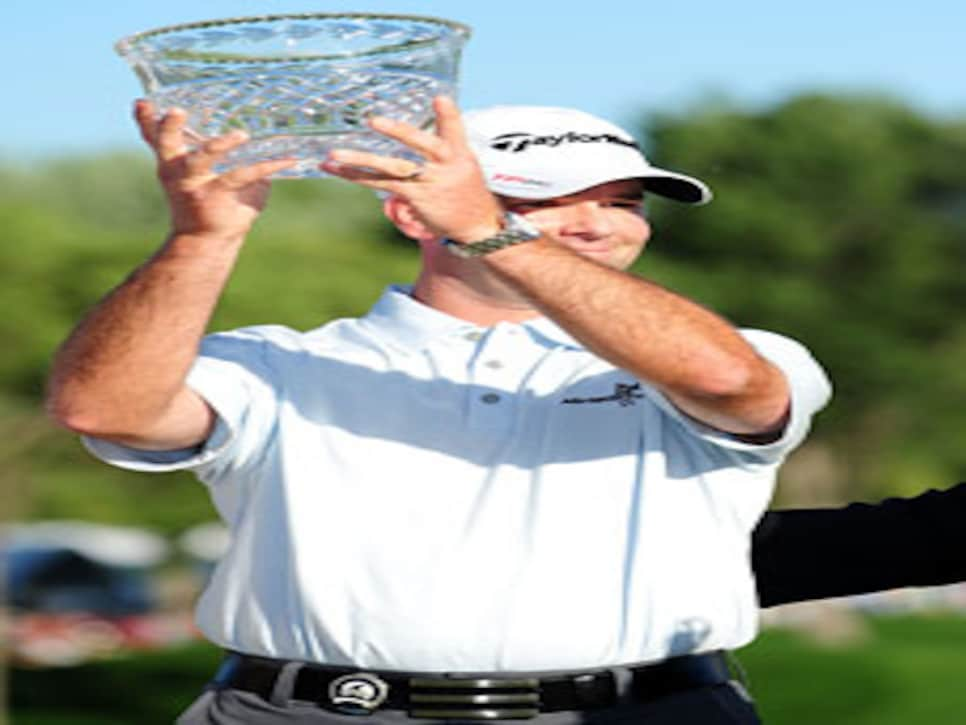 Editor's Note: Greg Bisconti, an assistant professional at St. Andrew's Golf Club in Hastings-on-Hudson, N.Y., played in his third PGA Championship this week thanks to his tie for 13th finish in the 2009 PGA Professional National Championship. He has shared his thoughts on his experience each day with GolfDigest.com. After making the cut in his first PGA, Bisconti finished in 74th place at 13-over 301, good enough for low club pro honors.
I'm obviously happy to have won low club pro honors, but it hadn't been on my radar for most of the day. I hate to say it, but as thrilled as I was to make the cut, it's hard to stay interested when you're so far over par and so far back. It was only when I saw my son Kevin on the 14th hole that he sort of slapped me around. He said, "C'mon get it going. Be low club pro and get your butt on that green at the end."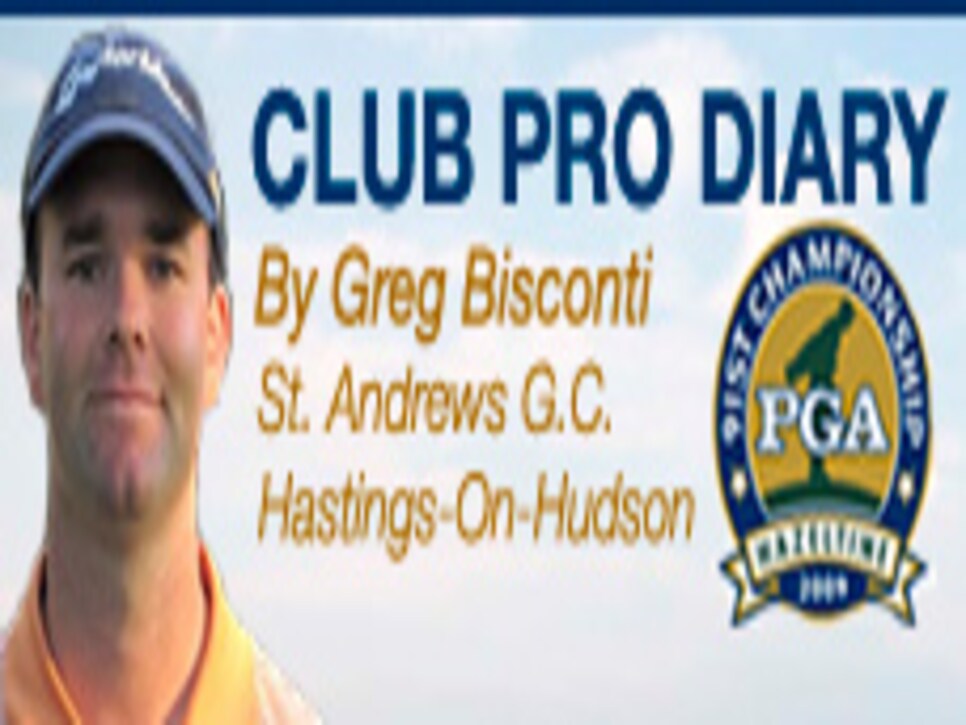 And sure enough, I was. I just didn't expect it to be with Y.E. Yang instead of Tiger. I even had my whole speech to Tiger all prepared. I was going to say he should cut me a percentage of his winnings because he had won all three PGAs that I played in. But it just didn't work out that way.
Regardless, I'm pretty proud of how I played. And it has me at least thinking about whether I could do this full-time. This is actually the first year that I started to warm up to it, because I now believe I'm good enough to do it. It's just a matter of being in this environment enough where you're relaxed enough to hit all your good shots. Certainly a week like this, by finishing 74th, I beat 80 of the best players in the world. So it's something to at least consider. And since I'm probably exempt for the second stage of Q School, there are parts of me that want to give it a try.
Of course, there are also parts of me that think about my mortgage and car payments and don't want to risk it.
Either way, I'm still very much looking forward to going back to work. I know there are a lot of guys who might get exposed to the touring pro life and dread going back to working at a club. But that's not me. The people at St. Andrew's have treated me and my family like family. It'll be a pleasure to go back and share the experience I had here with them.