The Loop
Has the genius been coached out of Tiger Woods? His first instructor says no
The first to ever identify Tiger Woods' golf aptitude as "genius" was Rudy Duran, his first instructor, who began working with Woods at 4.
"I felt he was like Mozart," Duran said 20 years ago. "It was genius. He could, at four-and-a-half, make the ball go high, low or medium with that 7-iron. He could do it on command…I rarely remember seeing him hit shots he couldn't execute. Mozart composed finished music in his head. I saw that in Tiger. He was composing shots in his head."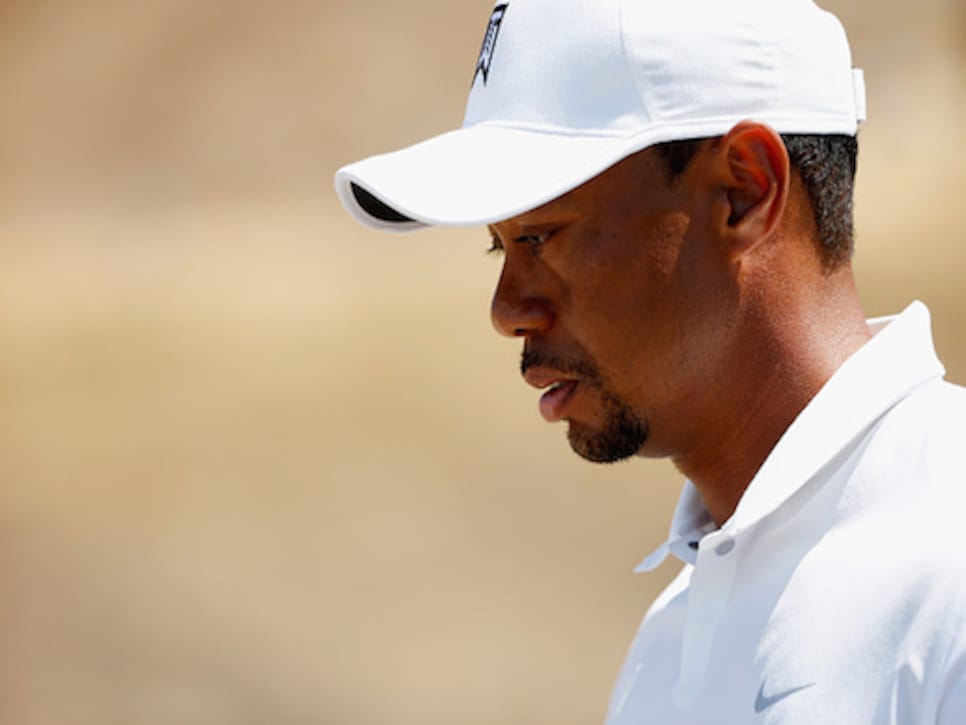 Thirty-five years later, does that still hold? No, Golf Channel's Brandel Chamblee, among others, say.
Chamblee has said "the genius of Tiger Woods has been coached out of him," by too much information from too many coaches, and that he "traded his genius for the ideas of others."
"I would not agree with that," Duran, now the director of instruction at Morro Bay (Calif.) Golf Course, said on Tuesday. "I would say that he's just sorting things out. I have no problem believing he'll come back and win more tournaments.
"When he gets it sorted out, he'll be winning, and you're not going to be surprised when, say, he shoots a 65 in the British Open."
Duran bases his assessment in part from watching Woods on the practice tee at the U.S. Open, with Fox Sports' shot tracer set up behind him.
"He was hitting high draws and low draws and fades and straight balls," Duran said. "He didn't miss a shot in 10 or 15 shots that I saw. How can his swing be going wrong when you do that?"
We'll know more in the next seven weeks, when he'll play four tournaments, starting with the Greenbrier Classic this week. He also will play the British Open, the Quicken Loans National and the PGA Championship.
Duran is more bullish on Woods' future than most. He was right once. Is he right now?