The Loop
Has Mickelson been watering a synthetic-turf green in the midst of a severe drought?
Presumably, Phil Mickelson has not been watering a synthetic-turf green at a home he is selling in Rancho Santa Fe, Calif., though a New York Times story last week, unwittingly (also presumably) suggested otherwise.
Here is the second paragraph from its story on water consumption by wealthy residents of the upscale community of Rancho Santa Fe, in the midst of a severe drought now its third year in California:
"Private lemon groves hark back to the area's agricultural past, before it became home to some of Southern California's wealthiest residents; horses roam through grassy pastures; palatial homes are surrounded by rolling grass lawns and, in at least one case, a three-hole putting green owned by the golfer Phil Mickelson. And all that greenery sucks down hundreds of gallons of water each day."
The paragraph links to this Los Angeles Times story on Mickelson's Rancho Santa Fe house having been put up for sale and noting that "the compound, with sweeping vista views, includes a Tuscan-style residence of about 9,200 square feet, two guesthouses, a pool and a three-hole putting green." It included the following photograph: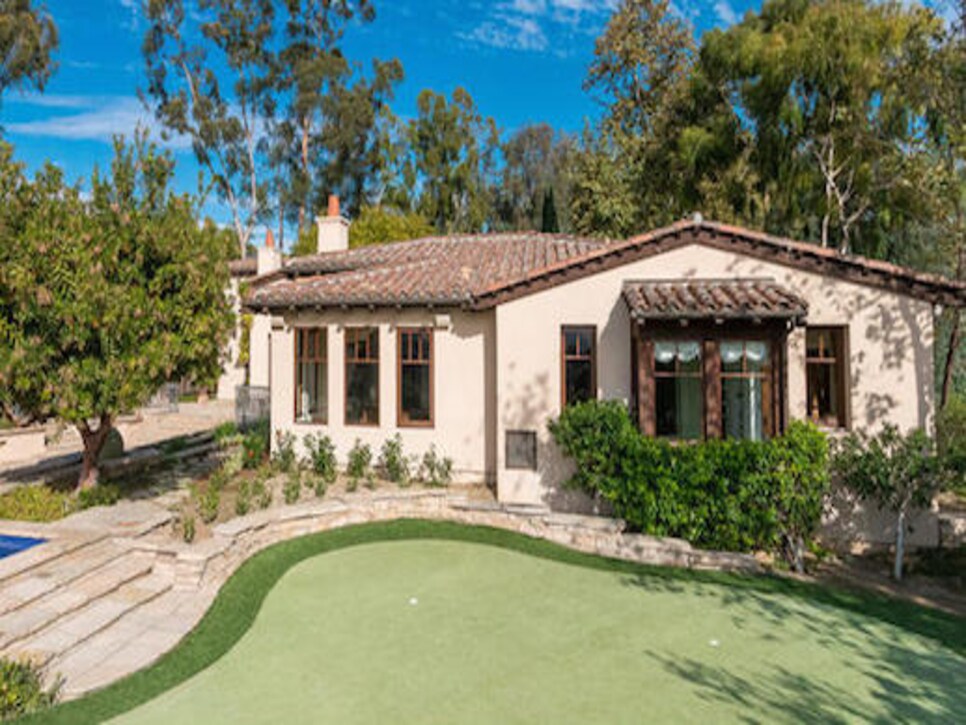 It's a synthetic-turf green.
Mickelson, incidentally, hasn't lived in that house in several years.