The Loop
Harry Styles gets lesson from Dave Stockton Jr., father of the year
The father of the year is the dad who introduces his 15-year-old daughter to Harry Styles, lead singer of the popular boy band, One Direction. Accordingly, Dave Stockton Jr. staked his claim to the award last week.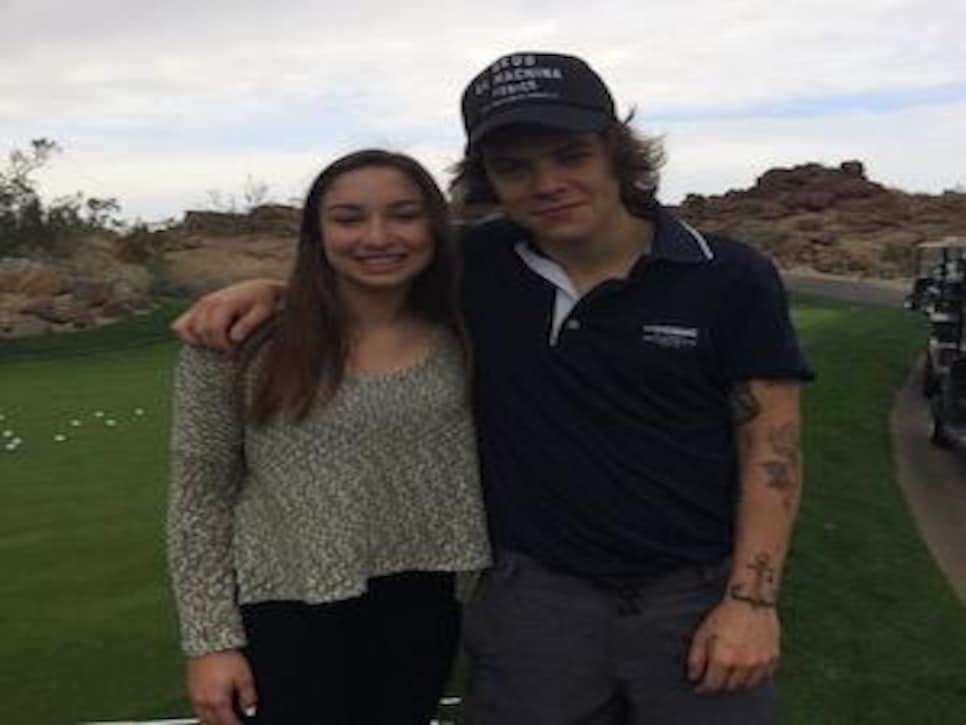 Stockton gave Styles a lesson at Stone Eagle Golf Club in Palm Desert, Calif. "I didn't know he was going to be there," Stockton said. "I was giving a lesson to Irving Azoff and his two sons, Jeffrey and Cameron. And he said, this is Harry.'"
Azoff, whom Stockton has known for several years, is a music industry icon who has a home in the desert and a membership at the Madison Club in La Quinta. Styles, 20, was in town to attend the Coachella Valley Music and Arts Festival.
When Azoff introduced him to Styles, Stockton recognized him immediately. "I knew who he was when I saw his face," he said, noting that his daughter, Serena, has posters of him in her room. "It's my daughter's favorite band in the world."
Stockton said he worked with the Azoffs and Styles on chipping and putting for about an hour, he said. "Nice guy. Shoots in the 80s."
Stockton's son Jake was there, too. Jake went home and told Serena that their father was giving Styles a lesson. Serena immediately called her father to scold him for not telling her.
"I didn't know he was going to be here," he told her. Then he handed the phone to Styles and said, "Harry, say hello to my daughter, Serena."
Stockton's wife eventually brought Serena to the club and she was able to have her photograph taken with Styles.
"Best day ever," Serena posted on Twitter, while also posting the photo shown here.
"Now I'm the father of the year," Stockton said.