The Loop
Harrison Ford the latest to survive crash-landing plane on a golf course
It was actor Harrison Ford's good fortune as well as others on the ground that a golf course was near the airport at which he was attempting to return when he crash-landed his World War II training aircraft on Thursday.
Ford, who was hospitalized after suffering injuries that were not life-threatening, brought his plane down on Penmar Golf Course in Venice, catercorner from the end of the Santa Monica Municipal Airport runway from which he had taken off only moments earlier.
"Looking at where he crashed and how the plane went down, I'm sure there was a moment where he said, I'm not going to risk lives, whatever happens, happens. It's going to be just me,'" Eddie Aguglia, who was playing a round of golf at the time, told NBC News.
"He risked life and limb by putting it down on the golf course instead of trying to go further to try to get back to the airport. Another 25 to 30 yards and…I don't want to think about it. He saved several lives."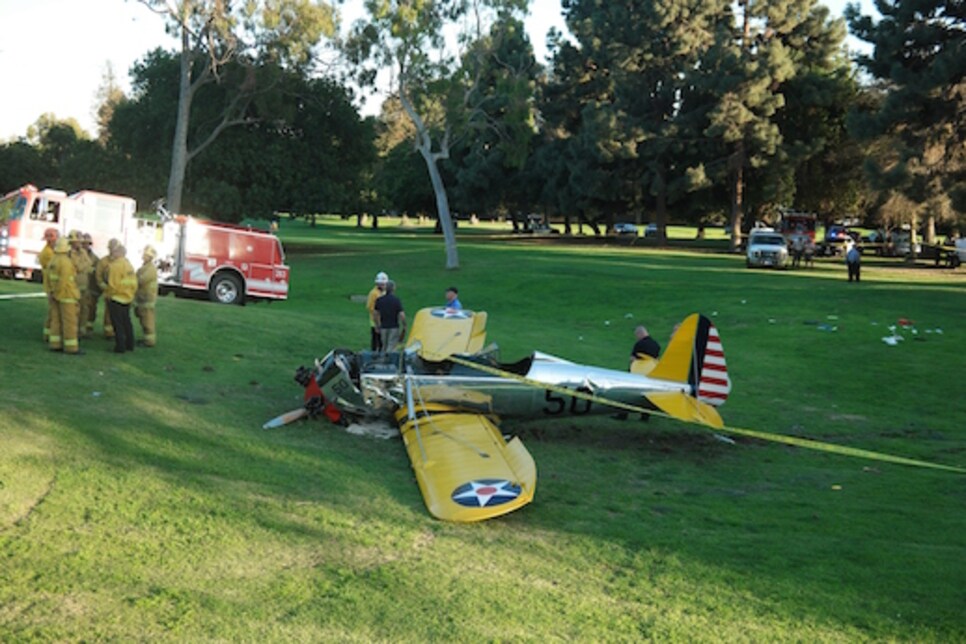 Airplane manufacturer and movie producer Howard Hughes was test-piloting an experimental Army photographic plane when it experienced trouble and was attempting to land it on Los Angeles Country club, when he came up about 100 yards short, according to the Los Angeles Times.
Penmar is a short (2,582 yards) nine-hole course owned by the city of Los Angeles. It opened in 1962.