The Loop
Harris Poll not kind to Tiger Woods, who falls to eighth greatest sports star ever
Tiger Woods did not fare so well. The poll results, announced on Wednesday, showed Woods, who was second to Michael Jordan in the 2009 poll, falling to No. 8. Jordan remained first, with Babe Ruth second, Muhammad Ali third, Serena Williams fourth, Peyton Manning fifth, Joe Montana sixth and Lebron James seventh.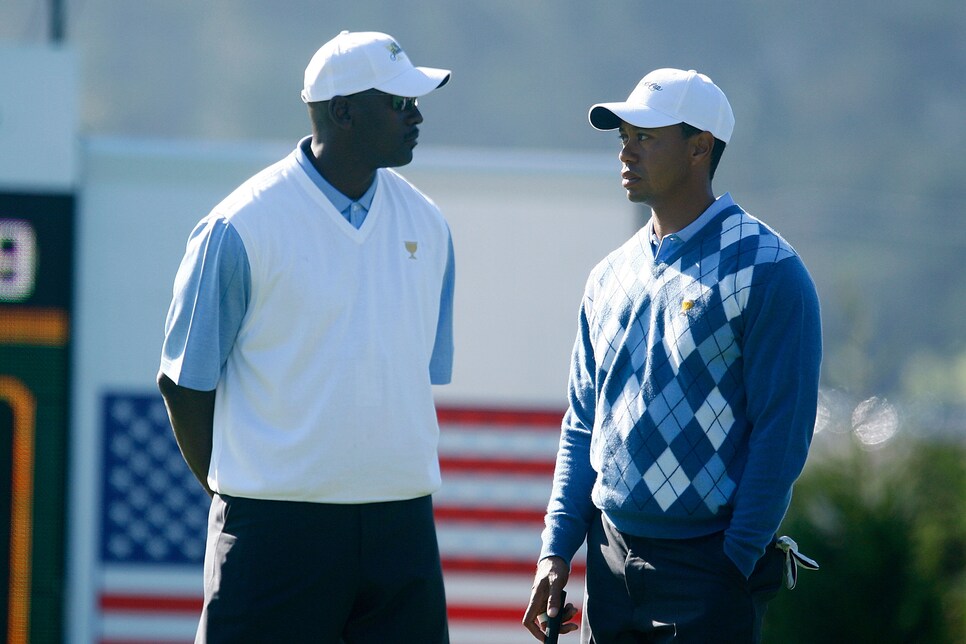 Woods' fans can take solace in the fact that those polled placed him first in the category of greatest golfer. The credibility of the poll took a hit, however, when the same group of people placed Arnold Palmer in second, ahead of Jack Nicklaus. We love Arnie, but really? Phil Mickelson came in fourth and Ben Hogan fifth.
The poll "was conducted online within the United States between September 9 and 17, 2015 among 2,368 adults (aged 18 and over)," the Harris Poll stated. Other factors were involved, too.
Meanwhile, let the debate begin, and another round of drinks, please.