Go Dawgs
Harris English will follow Georgia-Tennessee game during his Saturday round because it just means more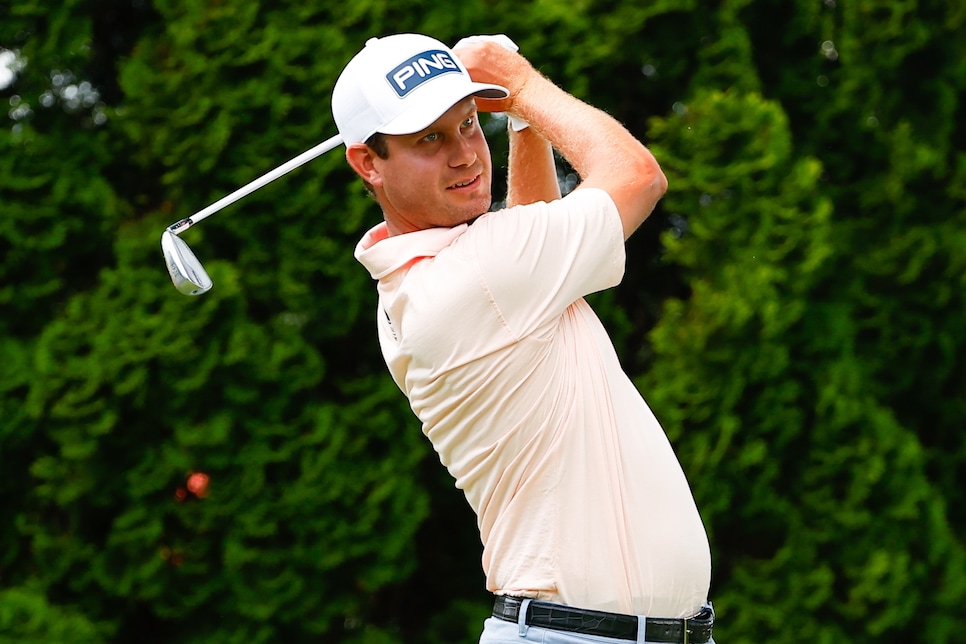 Harris English, coming off a forgettable campaign that saw him sidelined with a hip injury, turned in one of his best performances in the past year with an opening 64 to put him in the mix at the World Wide Technology Championship. Though his Friday round is off to an inauspicious start, the Ryder Cupper should make the weekend at Mayakoba, providing an opportunity for English to get right before the fall comes to a close.
"Yeah, it's definitely getting better," English said regarding his recovery. "Obviously went through a lot of rehab, and your expectations for coming back are so much higher than they probably should be. Coming back at Memorial last year, a really tough golf course and I felt like I'm so competitive and I want to be in the mix so bad, you've got to give yourself time to heal and time to get your game back because losing three, four, five months of competitive golf is a lot and it took me a while to get back."
But while English is a professional golfer he's also a Georgia Bulldog. With those 'Dawgs facing the Tenneessee Volunteers in one of the most anticipated games of the college football season—a game that will likely occur during English's Saturday round—English admitted his attention will be divided.
"I love to know the score," English said. "Teeing off when the game's on like that, I don't like not knowing what the score is, so my caddie always has the score on the ready for me to ask him. We've done a good job of that. Saturdays and Sundays are fun out here knowing some of the scores, Sundays knowing some of the NFL scores. Obviously the Georgia-Tennessee game I'm going to be really in tune to, I wish I could be there and we'll see what happens."
Perhaps we shouldn't be surprised; English did show up to ESPN's College Gameday last year with the Ryder Cup in tow. Should anyone think those scores may be a distraction, English was quick to put those worries to rest.
"I actually like it," English said. "It gets my mind off of golf. Because we can be so into what we're doing on the course and almost too into it, so I like having the distraction a little bit. I feel like I play a little better. I've had some really good Saturdays and Sundays this fall and I think it might be partly because some football games are going on."
English won at Mayakoba in 2013, so he does have past success at this tournament site. Conversely, should he make a third-round run, we know it may be aided by the welcomed interference of football.