The Loop
Harrington selling advertising space to raise money for family tragedy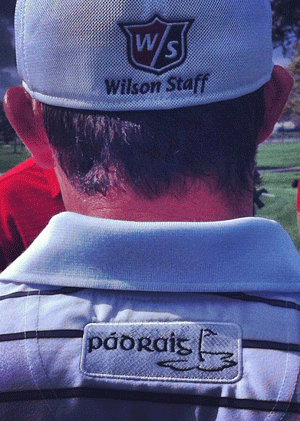 Your name could appear on Padraig Harrington. And it's for a great cause.
To raise money for his wife's cousin, who was recently paralyzed for life from the after a recent car accident in Ireland, Harrington is offering companies the chance to advertise on any part of his attire, the Irish Times is reporting.
The three-time major winner and Ryder Cup player, who's currently 87th in the world, said he'll be sporting the new endorsements for three weeks, from the Shell Houston Open, through the Masters, and ending the week of the RBC Heritage at Hilton Head Island.
That means a company will have rare sponsorship opportunities at Augusta National during one of the world's most watched events, which will go to support Gerard Byrne, a 35-year-old father of three who is the eldest son of Harrington's wife's aunt.
"This is why I never want to complain about golf," Harrington told the Irish Times yesterday. "Obviously Gerard [Byrne] will need a lot of assistance in his life - a wheelchair-enabled car, renovations to his home and other things - so my current sponsors have agreed to allow me to offer all the branding on my clothing and bag to the highest bidder."
(Photo courtesy of Brian Keogh/The Irish Times)