Features
'If you're Black, you had to say something': Harold Varner III on his path to the tour, celebrity friends, and uncomfortable truths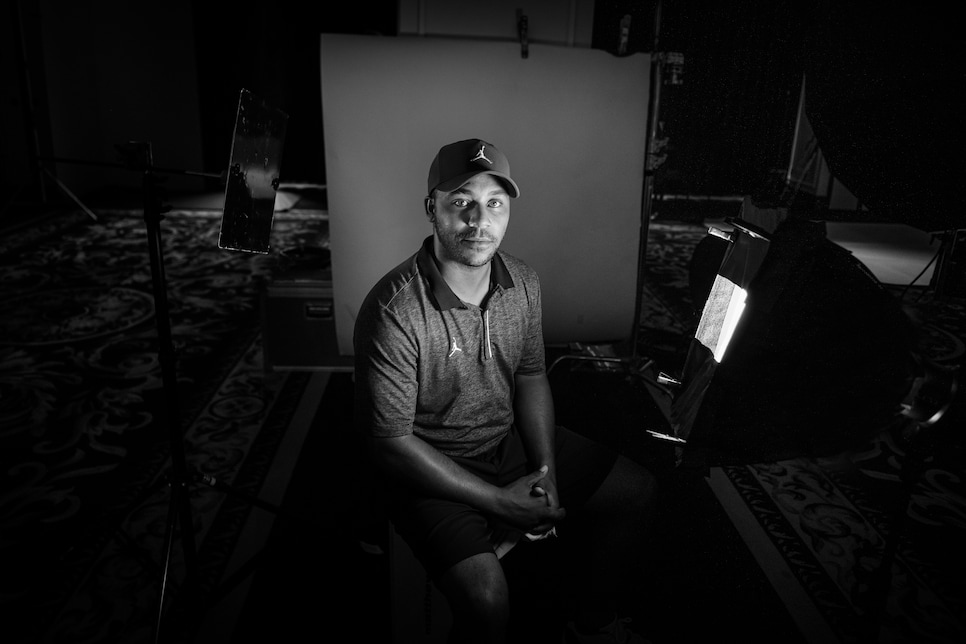 Editor's note: Harold Varner III, who turns 30 on Aug. 15, was back in his beloved home state of North Carolina, driving from Greensboro, where he greeted juniors set to compete in a tournament sponsored by his foundation, to Charlotte, where he lives, when he connected with Golf Digest contributor Mark Whitaker for a wide-ranging interview about his recent good play—and golf in the age of COVID-19 and the worldwide protests over the death of George Floyd. They talked about everything from how Varner got hooked on golf as a Black kid playing a muny, to what he has learned from Tiger Woods and Michael Jordan, to what he thinks the golf world (including Golf Digest readers) can do to make the game more inclusive. Despite his reputation for being one of the "nice guys" on tour, you'll discover why Varner also describes himself as "super-opinionated." The below is an excerpt of his full cover interview with Whitaker; you can read the full interview and read HV3's best tips for creating speed in our latest issue of Golf Digest.
You have a reputation as being one of the nice guys on tour. When you hear that, how do you respond? It sounds like one of the reasons these people have helped you is not just because of your background, but because of your personality.
I would totally agree. I think being nice nowadays is just having respect for people. My mom and dad always grounded me in that.
It's not a way you feel you have to act because you're Black? It's just who you are?
At least try to be. Obviously, things get way more complicated as an adult. But it always comes back to treating people right, understanding where they come from, asking, "What would you do in this situation?" Learning from the people who have already been there. In "The Last Dance" [the ESPN documentary about Michael Jordan and the Chicago Bulls], everyone's like, "Man, I want to be like MJ," and MJ, at his prime, is still seeking out older gentlemen to learn from. That was the biggest thing I took from that film.
That brings us to Tiger. Was he a hero to you growing up?
I wouldn't say a hero, but I darn sure looked up to him. I mean, he's the greatest player to ever play. Definitely, for my generation. I mean, the things he was doing on the golf course as we were growing up. It was like: "What was that?"
It's often said that he was an inspiration to Black kids who wanted to play golf, but in fact he made golf cool for a whole generation of kids.
Yeah, correct. Without a doubt. You couldn't have said it any better.
When did you first meet him?
When I first got on tour, he was hurt. . . . Oh, yeah, it would have been at the event he sponsored in the D.C. area in 2017, which he did not play. He just showed up, because it was his tournament. I met him on the tee box when I was about to tee off. He came over and scared the hell out of me. I was just trying to get my food in my bag, honestly. He said, "What up? Thanks for coming." Just being a tournament host. We shot the crap for a second. Then he left, and I went and played. Then somehow, I got his number, and we ended up getting to know each other.
I doubt that Tiger gives out his number to everybody starting out on tour. Did you have a feeling that was his way of saying, "I want to be here for you"?
I guess. But I'm really good at asking questions. I wanted to play with him; I wanted to learn how to get better. It wasn't like I had stage fright. The first time we really talked, we were in the locker room at Riviera [the Genesis Open in 2018], and he was talking smack. I was like, "When are we going to play?" A couple of weeks went by, and then the Wells Fargo came up, and I said: "Man, let's play, dude. What the hell." So we played two practice rounds together at the TPC [Players Championship], and I'd just bounce things off of him.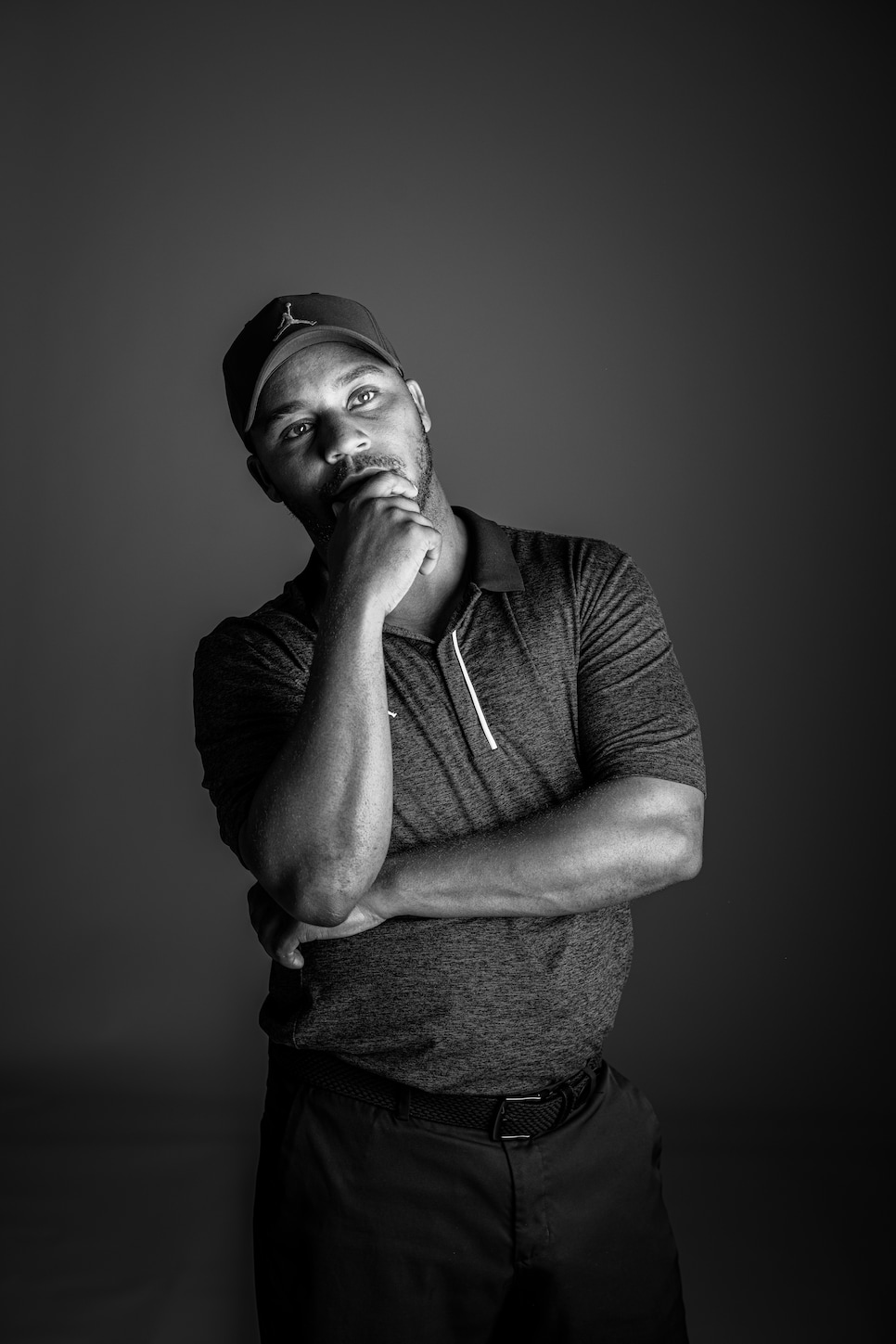 What's the best advice he gave you?
The best thing that Tiger has told me is, "Run your own race." Your own journey. Whatever that is, just run it. Don't try to do what someone else is doing. And I thought that was so key, especially from someone who's won 80-some times. It's helped me out a lot.
You have a relationship with Michael Jordan, too.
Right before I got into the brand, MJ texted me. [In 2018, Varner became the second tour player, after Keegan Bradley, to sign with Nike's Jordan Brand and start wearing its golf shoes and outfits.] He said, "I've just been following your career." I'm pretty close with his really good friend, Fred Whitfield, the president of the Charlotte Hornets. That's how the whole thing started.
I'm sure there's a lot of East Carolina/UNC trash talk between you two.
The first time MJ and I played golf together, their football team had gotten in trouble for the shoes. [Thirteen UNC football players were suspended for selling their university-issued Air Jordans.] I was like, "Man, we'll beat y'all." [East Carolina trounced UNC that year, 41-19.] He said, "Man, that's when they were suspended!" And I said, "It's your fault!"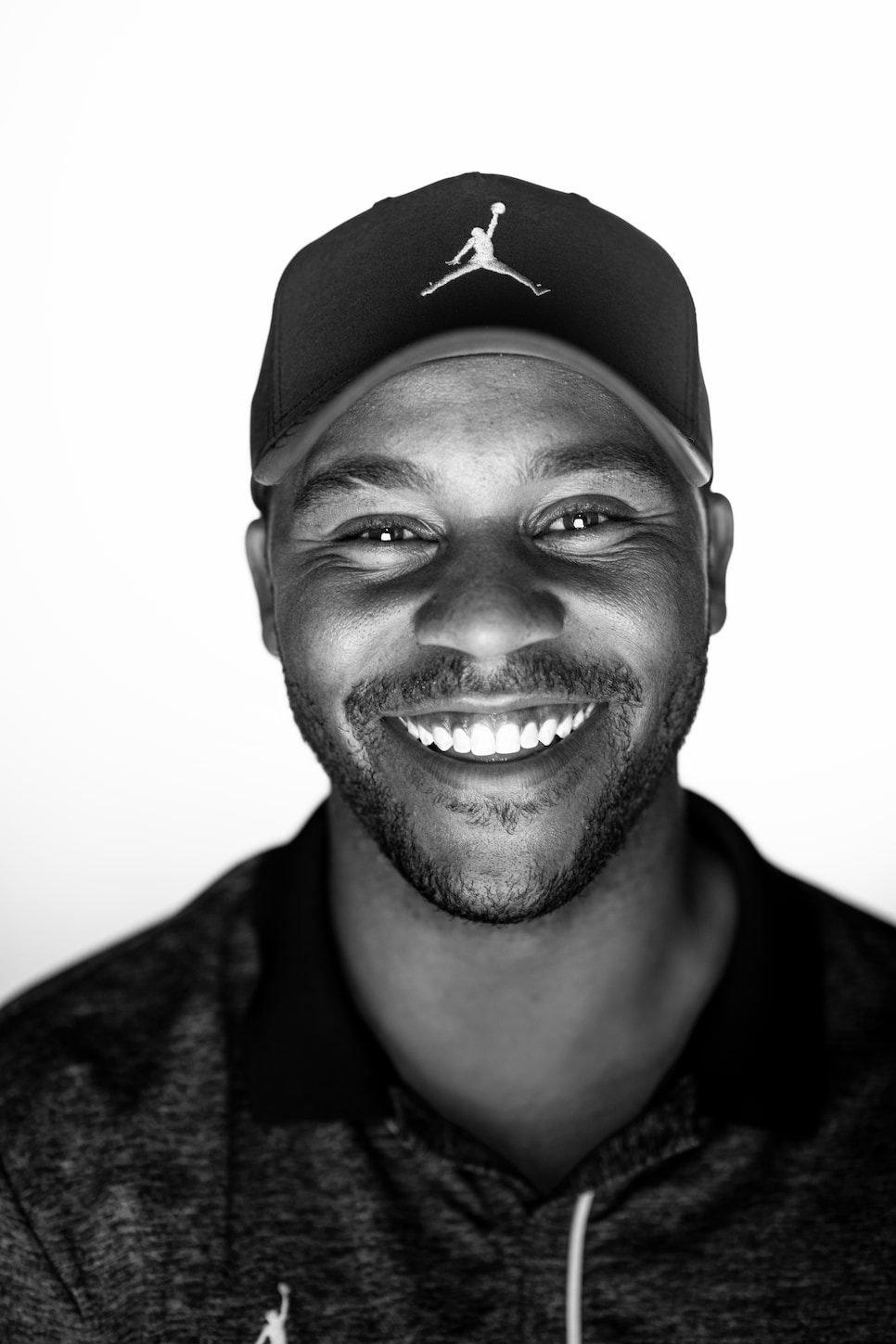 What's the best advice you've gotten from Michael?
The best thing that MJ has told me is about being poised, about being relaxed. Just being in control of the situation and not letting the situation be in control of you. After the PGA, we talked for 20 minutes about just staying in the present. [In the 2019 PGA Championship at Bethpage Black, Varner played in the final pairing with Brooks Koepka on Sunday but shot an 81.] I got a little ahead of myself and hit some bad shots. He told me: "No matter what situation you're in, you can't get ahead of yourself."
When you look at your first three rounds at Bethpage and taking the lead of the Charles Schwab at Colonial into the weekend this year, do you think your game has gone to a different level, or that you're just starting to put the pieces together?
My game's always been there; it just hasn't always been very consistent. I hadn't been in those positions a lot, so to get there was a big deal. It's like: Oh, man, you're there! It's not like I wasn't trying. Sometimes you just don't know what to do in those situations. Sometimes you get in a hurry, and you make poor decisions. You have to learn to relax, slow down, take your time. Just execute the shot that you see. I have to keep getting better at that.
People have said about Tiger and Michael that to be the very best, you have to be selfish. How do you square that with being a good guy?
You just learn. It's pretty easy. You make a mistake, you figure it out, and you go address it. It's not rocket science. It's not like you still don't know right from wrong. I've always known right from wrong. That's a big plus in this life.
After the death of George Floyd, you issued a statement describing it as a "senseless killing" and an act of "evil incarnate." But you also argued that there are many more good cops than bad and that "burning businesses and police stations is wrong." Why and how did you decide to take that public stance?
I didn't want to say anything, but the way that society is, if you're Black, you had to say something. Especially if you have any type of platform. Let's not play dumb and pretend that police brutality has just started happening. We knew it was happening. Now it's just being brought to light through cellphone video and social media. There has been evil since the beginning of time—I'm a Christian; I believe that. But I also think there is still more good than evil in the world. If you sit and watch a lot of TV right now, you're not going to hear anything good. You know, it's why people are talking to me. If it wasn't about race, I don't think people would be talking to me right now. But I am accepting that role to be a leader in this situation, to make things better for the next generation.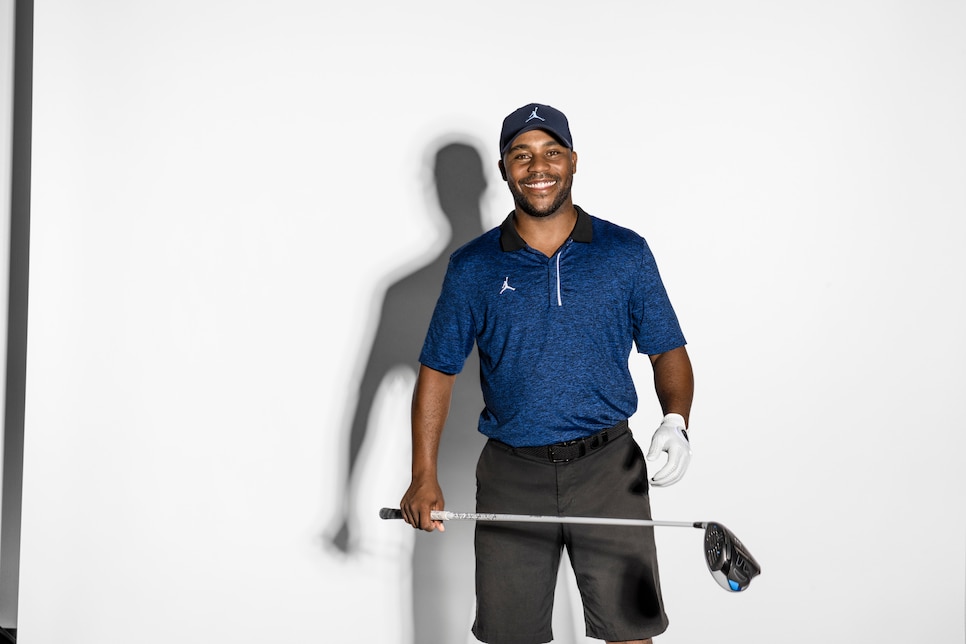 So what do think the solution is?
At the end of the day, I think there needs to be way more accountability. There's got to be some way to hold the bad people accountable. Just getting everyone on the same page about what's appropriate and not appropriate.
Have you ever had any problems with police?
Yeah, I've been pulled over a lot. I mean, what teenage kid doesn't speed?
Did your father ever give you "the talk" about how to deal with police if you're Black, the way my father did with me?
He did not. But what my dad did do was put me in positions to learn how to carry myself. "Yes sir, no sir" manners, they go a long way. Like sending me to the best school in Gaston County. I read an article somewhere about parents who put their kids in positions where they can be successful—to the best school, or wherever it might be. As a kid, you didn't know what they were doing, but they did it. You want to hug your mom and dad if they did that for you.
I've said it since the beginning, every time: It's access. If you have access, kids are going to play. It's way easier to go bounce a basketball than it is to go play golf somewhere. And until that changes, you're going to get the people who have the access who play golf at a high level. My foundation [HV3 Foundation], that's what we want to work on. We want to get underprivileged kids the same opportunity, or at least close to the same, as a country club kid. Just enough to know if they like it, or they don't like it. We're brainstorming, getting ideas together. [PGA Tour commissioner] Jay Monahan's been very good; I've talked to him. It's going to happen. I just have to get it started in the right direction.
The readers of Golf Digest are predominantly white and male. Many are asking themselves: What can I do to help, to make things better? What would you say?
Just keep asking. You'll know. If you see a kid you think would be interested in golf, say: "Hey, how can I help you?" Stuff everyone should've been doing before this happened, to be honest. You don't need a cop to kill a Black person to be like, "Hey, today I'm going to help someone."
MARK WHITAKER, former editor of Newsweek magazine and managing editor for CNN, is author of Smoketown: The Untold Story of the Other Great Black Renaissance.