The Loop
Happy birthday to Babe Ruth, a celebrity golf pioneer who also happened to be pretty good at baseball
This week, many of today's stars descend on Monterey Peninsula for the AT&T Pebble Beach National Pro-Am. And if Babe Ruth were alive today -- OK, so he'd be turning 119 today, but you get the point -- it's a good assumption he'd be teeing it up.
You see, the Babe isn't just a baseball legend, he was one of the most important pioneers in the world of celebrity golf. In fact, Ruth played in this very event during its early stages when it was known as the Bing Crosby Clambake. Prior to World War II, Crosby hosted the tournament at Rancho Santa Fe Golf Club, near his home in Del Mar.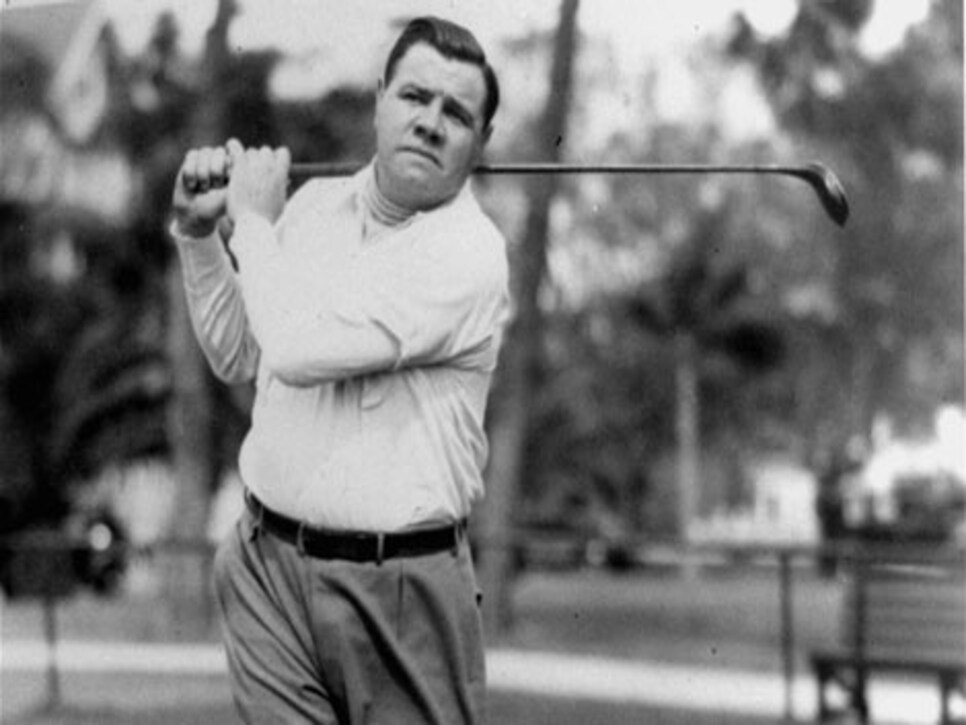 But Ruth, the biggest sports star of his day, played plenty of golf on his own as well, something that certainly didn't hurt the game's popularity. He loved the sport -- and not just because eating hot dogs at the turn was encouraged rather than frowned upon like it was at his day job. Some important moments of his baseball career even intersected with his time on the golf course.
Later in his life, Ruth participated in a golf tour with Crosby and Bob Hope during World War II to support the Red Cross, and he played in numerous other charity events and pro-ams. Here, he and fellow all-time baseball great Ty Cobb are shown choosing who gets honors on the first tee in an exhibition match between the two.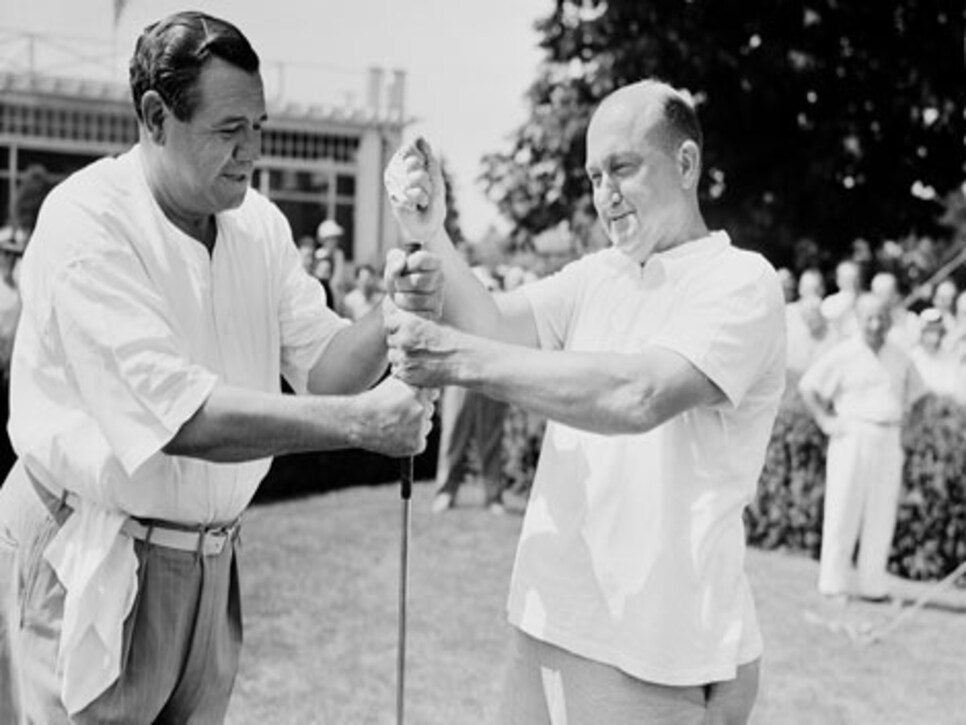 And here's Ruth posing with Babe Zaharias at his Cancer Fund Golf Tournament in February 1948. Later that summer, Ruth, stricken with cancer himself, died at 53, and proceeds from the Crosby Pro-Am went to his fund.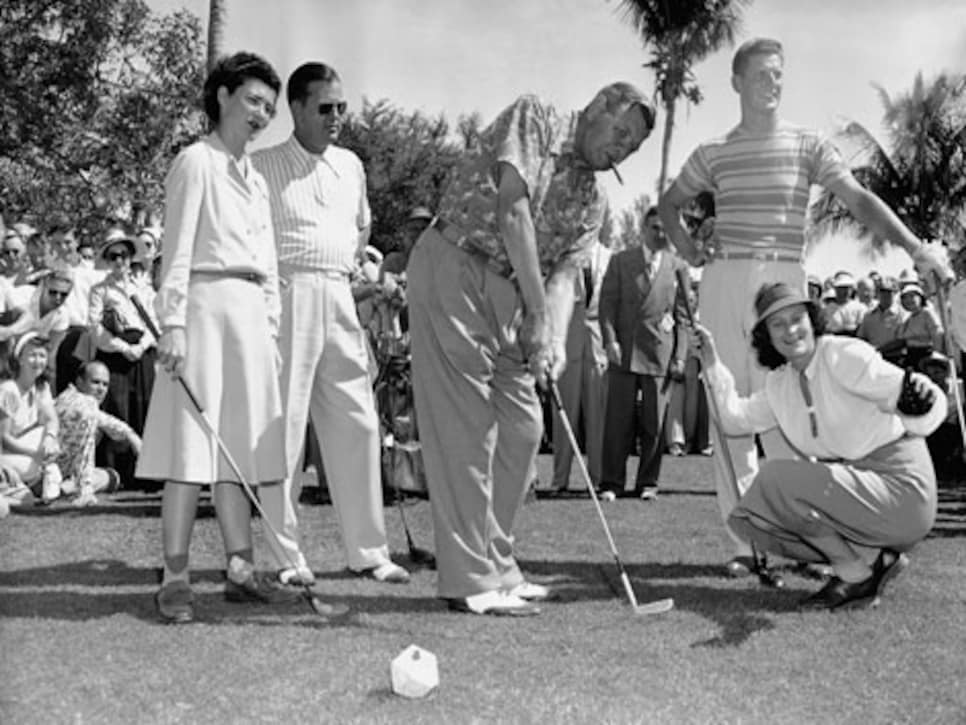 So how was his golf game? Reports say Ruth could shoot in the 70s, but was more of an 80s player. And yes, the "Sultan of Swat" could kill it off the tee.
Who is the closest thing to Ruth at Pebble Beach this week? Probably Peyton Manning or Tom Brady, depending on which side you take in that great quarterback debate. But there's no debating their impact on sports will never rival Ruth's. The man helped pave the way for celebrity golfers everywhere!
Oh, and he hit a few home runs too.