The Loop
Happy 89th birthday to Pete Dye, who is still the undisputed most sinister golf course designer in the world
We're not sure how Pete Dye celebrated turning 89 on Monday. But there's a good chance the birthday festivities included him taking some time to think of more ways to torment golfers.
Despite his age, Dye remains one of the most prominent golf course architects. As for being the most diabolical? Well, he wrapped up that title decades ago.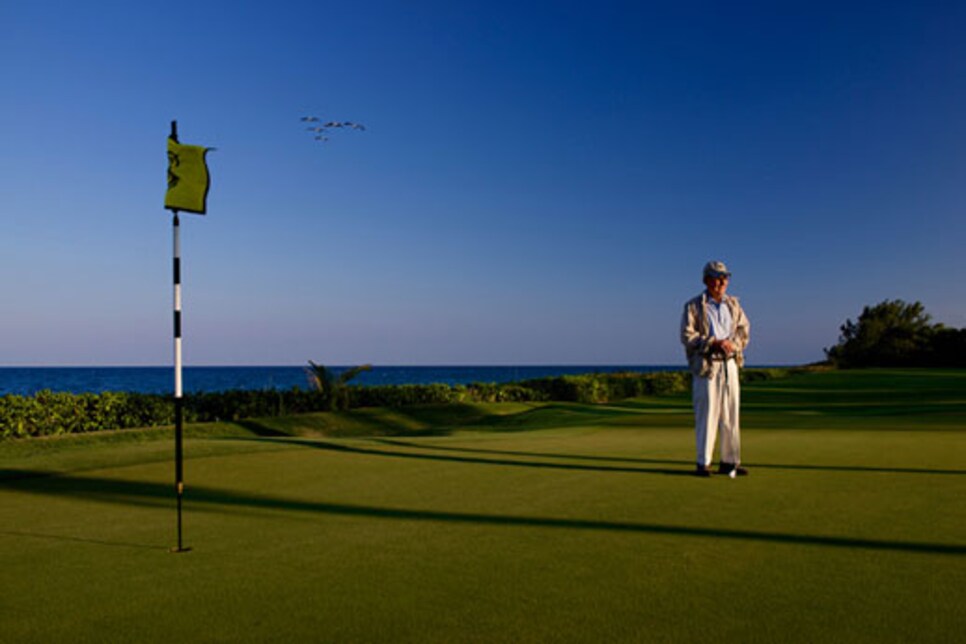 Dye designed four of the top eight courses on the list beginning with No. 1, The Ocean Course in Kiawah, S.C. That's HALF of the top eight. The other three in the top eight are Whistling Straits (Straits Course), TPC Sawgrass (Stadium Course), and PGA West (Stadium Course).
Dye's courses are known for more than their challenging layouts -- the spectacular views at The Ocean Course and Whistling Straits, for example, come to mind -- but mention any of those tracks and your first thought is heartbreak. Mark Calcavecchia's shank on Kiawah's 17th at the 1991 Ryder Cup. Dustin Johnson not knowing he grounded his club in one of Whistling Straits' countless bunkers at the 2010 PGA Championship. And any number of misadventures at TPC Sawgrass' island green.
Of course, there are others. Another famed Dye gem, Harbour Town Golf Links in Hilton Head, S.C., only checks in at No. 30 on the list. But despite its difficulty, it finished on top of another impressive ranking. When PGA Tour players were polled on their favorite tour courses, Harbour Town came out ahead of any course not named Augusta National.
So, happy birthday, Pete, and congrats on still being so well liked -- despite all the anguish you've caused.