Instruction
Hank Haney: When you should putt and when you should chip from off the green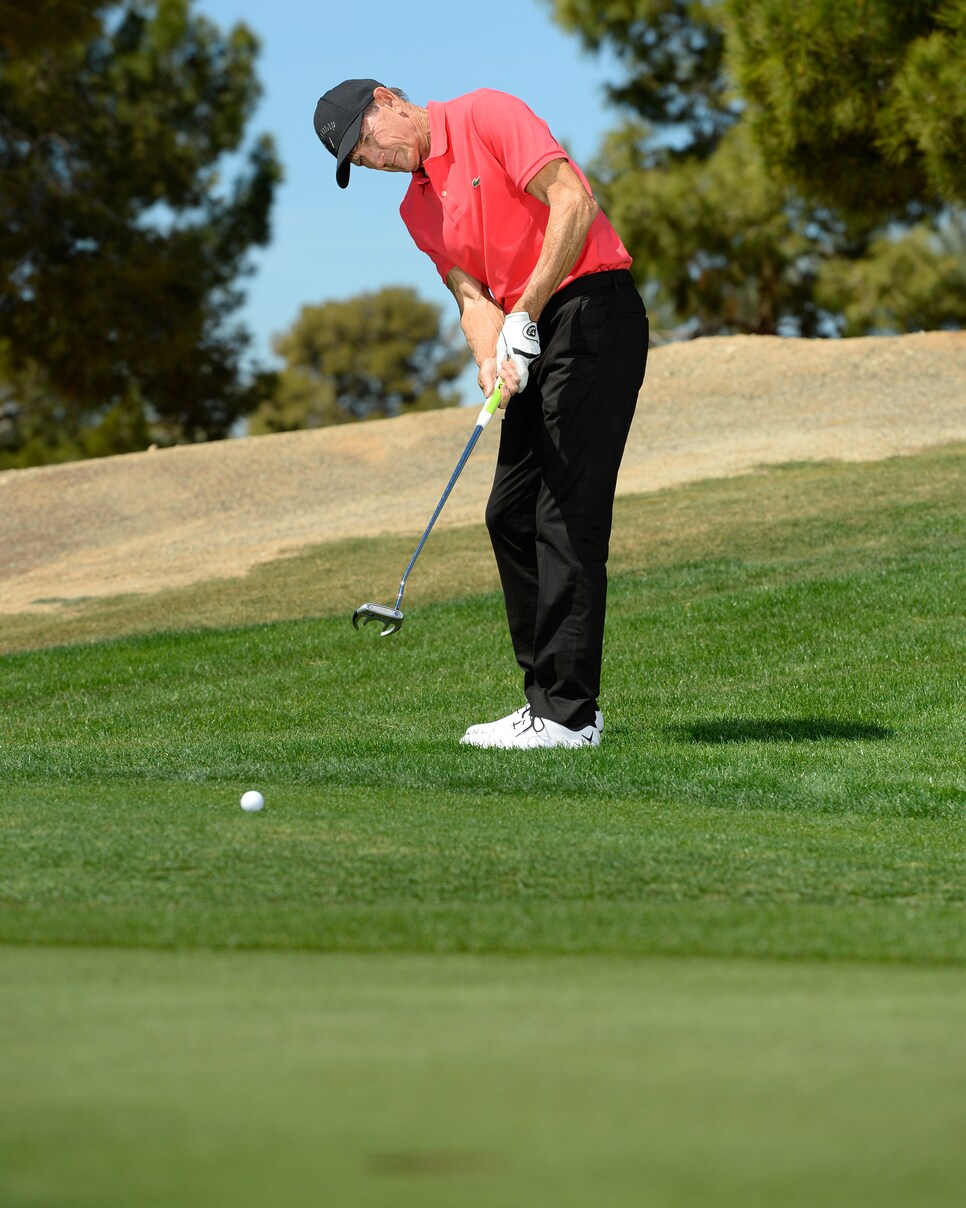 If you're even considering whether to putt or chip a ball that's on the fringe or into the fairway, go ahead and putt it, Hank Haney says. Even if you're pretty far off the green, like 20 feet or so, Haney says putting is a much better option. If you grab your putter, you're pretty much guaranteed to get it somewhere near the hole. Can you say the same about your wedge? Probably not. The only time around the green to not take your putter is when you'd have to go through rough or if you have to carry your ball over some obstacle to get to the green.
The main argument people have for not wanting to putt from far off the green is that they don't know how hard to hit it. The only reason you don't know how hard to hit it is because you never practice putting from off the putting surface. Haney has a solution. Next time you're waiting around on a tee box, grab your putter and start putting around. The tee box is cut down to the same length as the fairway, so it will give you a good feel of what it's like to putt through grass of that length.
When you're over a long putt that has to go through fringe or fairway, take the time to actually calculate how much of your putt is on longer grass and how much is through the green. Haney says to take a few extra practice strokes, looking at the length of the putt, to help give you the feel of how long your stroke needs to be. Make practice strokes and assess after each one whether it would get the ball to the hole. Rehearse strokes that are too short and too long, so you really zero in on the right one.
Most of all, Haney says to not psych yourself out by focusing on how unsure you are about how the putt will roll. Just think about it as a slower green.
This tip is just one small part of a new Golf Digest video series hosted by Haney: Fix Your Big Misses. The series shows you how you can shoot lower scores -- and the first step in doing that is by eliminating big mistakes. You know the ones we're talking about: wild drives, unnecessary three-putts, getting stuck in trouble, losing shots around the green. In this five-lesson series, Haney covers it all.