The Loop
Hank Haney says Bubba 'plays' the way Tiger used to
AUGUSTA, Ga. -- Sitting in the grandstand to the left of the 17th green at Augusta National, Hank Haney made a surprising admission. "I've never done this before in my life," said the man who coached Tiger Woods to six of his 14 major-championship victories. "I've never watched tournament golf from up here."
This was Haney's first visit to the Masters since 2010, his last "helping" the world's No. 1 player. He no longer coaches tour players -- "30 years was long enough" -- but his educated eye has retained its ability to pick out what matters in their actions.
"What I've seen this week is a lot of great golf swings," he says. "But pretty much everybody is swinging the same way and playing the same way. When Tiger was playing well he would work the ball into the flags. Bubba Watson does that, too. But with the equipment they all use today, it is only the most powerful players who can shape shots like Tiger did. The others don't hit a lot of shots. They hit the same shot a lot.
"So the winner will be the guy having a great week with the putter," Haney continues. "Here at Augusta, the formula for success is the same I preach to amateurs. Eliminate penalty shots, three-putts and [needing] two chips, pitches or sand shots on a single hole. Then you have a chance to win."
Still, one player has stood out. Like almost everyone else, Haney loves watching the 2012 Masters champion in full flow.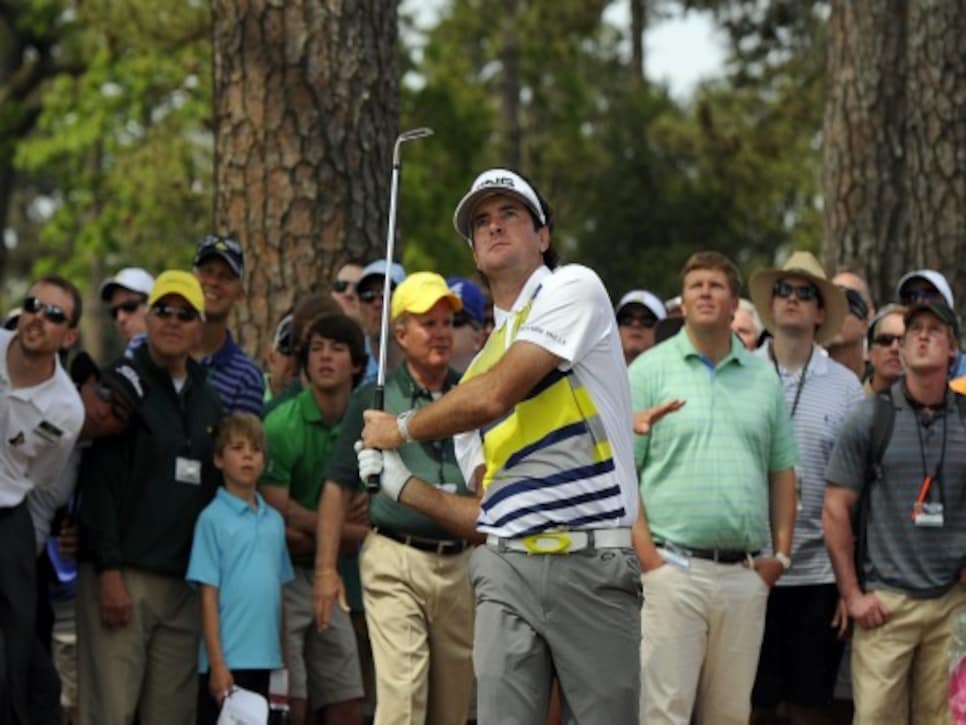 As for the course, Haney is a fan of the severe setup that has so far seen -- Bubba and a few others apart -- many struggle to score well.
"The difficulty of the course has impressed me, as well as the way it has been presented," Haney says. "It was amazing how hard it played on day one, even with hardly any wind. That was mostly due to the speed of the greens and the pin placements. And those factors contributed to how quiet it was out there.
"The course is a lot harder than it used to be, which is a consequence of how far these guys hit their tee shots. When the ball goes 10 percent farther and you make the course 10 percent longer, you automatically make the game harder. It's not an equal change. The farther the ball travels through the air, the harder it is to control it."
One last thing. Haney wasn't 100 percent honest when he claimed not to miss any aspect of his old life. There is one thing about the Masters Haney was keen to sample at least once more.
"Those egg salad sandwiches are great," he said with a smile.