Instruction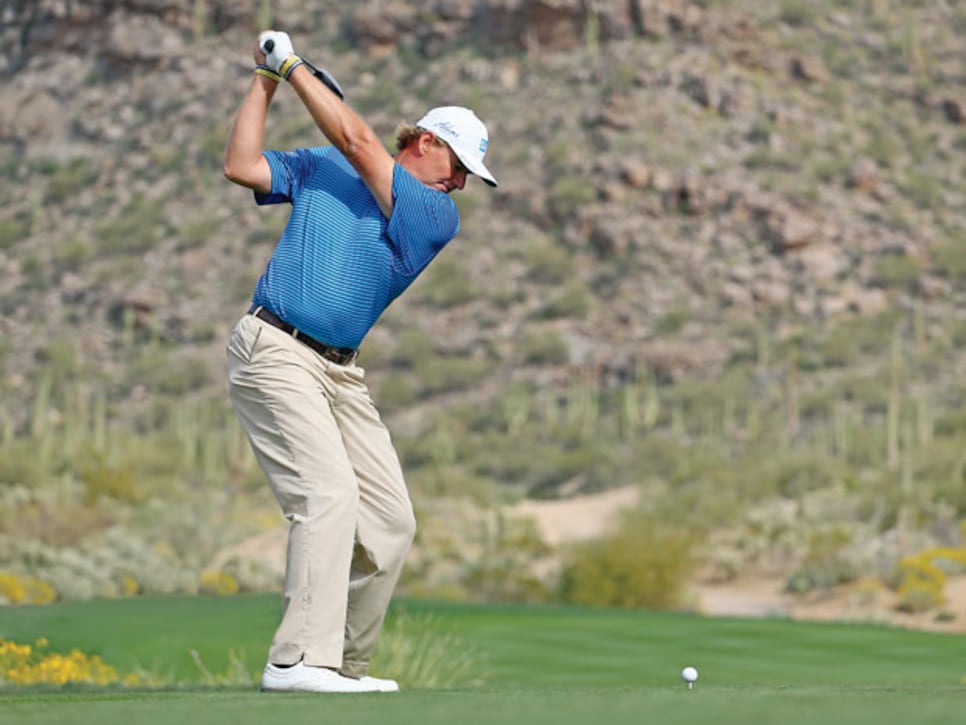 You always hear golfers say, "I wish I had Ernie's tempo." But before you try to swing like Ernie Els, consider a few facts. He's 6-foot-3, with long arms and a huge swing arc. He has that nice, easy pace, but at impact the clubhead is moving 115 to 120 miles per hour. If the average male golfer—who swings about 85 mph—tries to go "smooth" like Ernie, he'll swing 83 mph. You have to develop a tempo that works for you. Most players, even on tour, have a quicker tempo than Ernie. Take Jason Day, who is 6 feet tall, or Rickie Fowler, who's 5-9. Those guys hit it long, and their tempos are different from Ernie's—and each other's. Ernie's swing positions are great, but if you're looking for a player to copy, pick a long hitter who's built like you.
Ernie Els says he hits most of his full shots with 80-percent effort to promote solid ball-striking. Last year, that translated into an average of 290 yards off the tee—just more than the tour average of 287. He might not be as long as you'd think, but Ernie hit plenty of greens from where those mid-length drives left him. He was 35th on tour from 175 to 200 yards and 23rd from 200 to 225. From 200-plus yards, he knocked it on half the time.
When a young player like Jordan Spieth gets off to a great start in his career, that's really remarkable. Players have a lot going against them their first few years. They're playing with guys who have seen the courses 50 or 75 times. The veterans know where the pins are going to be, where the safe areas and trouble spots are on each hole, and what shots they need to practice that week. Even things like knowing where to stay and where to eat are puzzles the young guys have to figure out. Experience helps you relax so you can focus on your business.
Hank Haney, a Golf Digest Teaching Professional, is based at the Hank Haney Golf Ranch in Lewisville, Texas.