There aren't many players who have TPC Sawgrass' number, but Hal Sutton is one of them.
Sutton is one of just six players to have won the Players Championship multiple times — in 1983 and 2000 — with three more top 10s along the way. His latter victory was the site of one of the most famous golf shots in the tour's history, but it was his first Players victory, in 1983, that established Sutton as one of the tour's best young players, and helped provide the belief to win the PGA Championship a few months later.
"It was a really, really hard golf course back then. A lot harder than it is now," Sutton says. "I actually birdied 17 all four days that year, which was a little different than the year I beat Tiger [in 2000]...I played it in four over, because I made a triple on Saturday."
That year, Golf Digest came calling, too. In an eventual cover story that ran in January the following year (you can read that and the rest of the Golf Digest archive right here).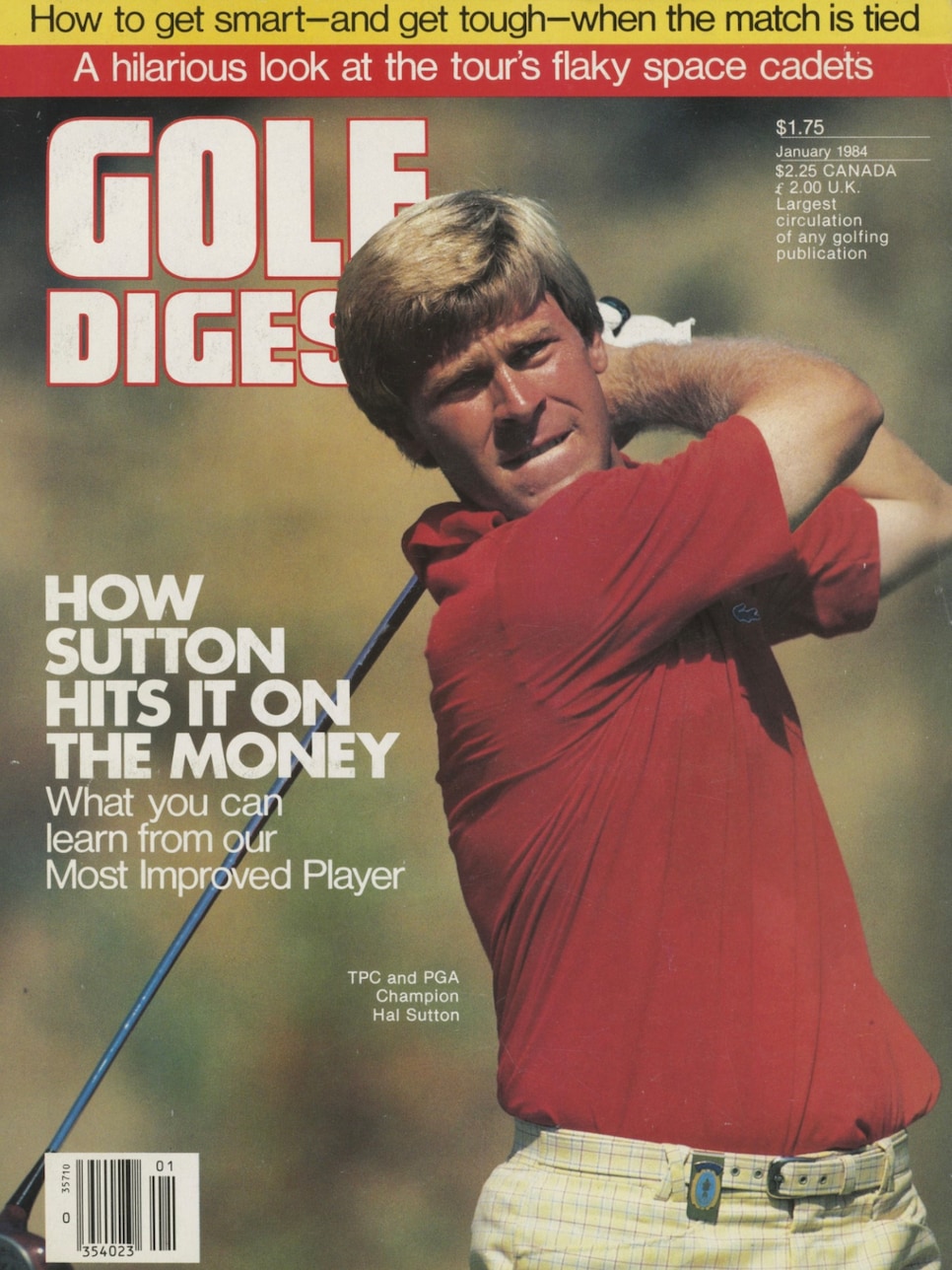 The article, titled "How Hal Sutton hits it on the money," featured a two-page swing sequence of a 25 year-old Sutton, with analysis from his coach at the time Jimmy Ballard.
Forty years on from that victory, I gave Hal Sutton a call, to break down the golf swing of his younger self.
"I didn't know anything about the golf swing back then. I depended on everybody else to tell me. It's a miracle that I ever made it," Sutton says. "I guess I had enough natural talent that I was able to make it work."
The biggest regret about his old move, Sutton says, was a lack of hip rotation throughout his swing. He had more side-to-side hip slide instead — a product in part because of the equipment of the time, he says. After having both of his hips replaced in his later years, he suspects that played a role.
"Maybe that had something to do with it," Sutton says. "Now that I teach and I understand the golf swing a lot more, I would've changed a lot of things about my golf swing from back then. It's not something I'd teach now. I've never see someone swing it the way I did."