The Loop
Hackers, rejoice: Playing golf increases lifespan by five years, research shows
If you're reading this site, you clearly have some affinity for golf, so we likely don't need to sell you on the game's virtues. But the next time you catch grief from your spouse for spending the entire weekend at the course or your boss wonders why you're cutting out early for an emergency nine holes, you now have a valid excuse: you're simply attending to your health.
According to Scotland's University of Edinburgh, research shows that the sport can improve your cardiovascular, respiratory and metabolic health.
"We know that the moderate physical activity that golf provides increases life expectancy," said Dr. Andrew Murray, head of Edinburgh's Golf & Health Project. "It can help prevent and treat more than 40 major chronic diseases such as heart attacks, stroke, diabetes, breast and colon cancer."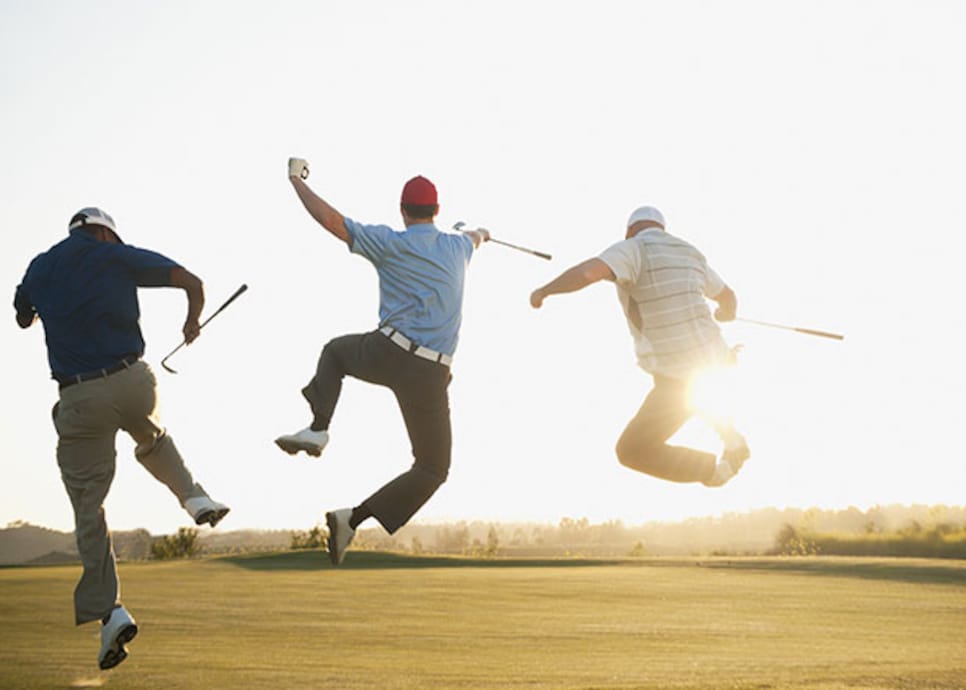 Blend Images - Erik Isakson/Brand X Pictures
Better yet, there are mental benefits as well, as Murray stated golf can reduce reduce the risk of anxiety, depression and dementia, while helping a person's wellness, self-esteem, and self-worth.
There is a major caveat: the difference is seen in those that walk rather than ride. But to Murray, the biggest selling point is golf's ability to be played by the old and young.
"This demonstrates a wide variety of health benefits for people of all ages," Murray said. "One study in Sweden found regular golfers lived an average of five years longer than non-golfers."
You know, just in case you needed incentive to tee it up this weekend.