News
Ha Na Jang, No. 10 player in the world, suddenly leaves LPGA to spend more time with family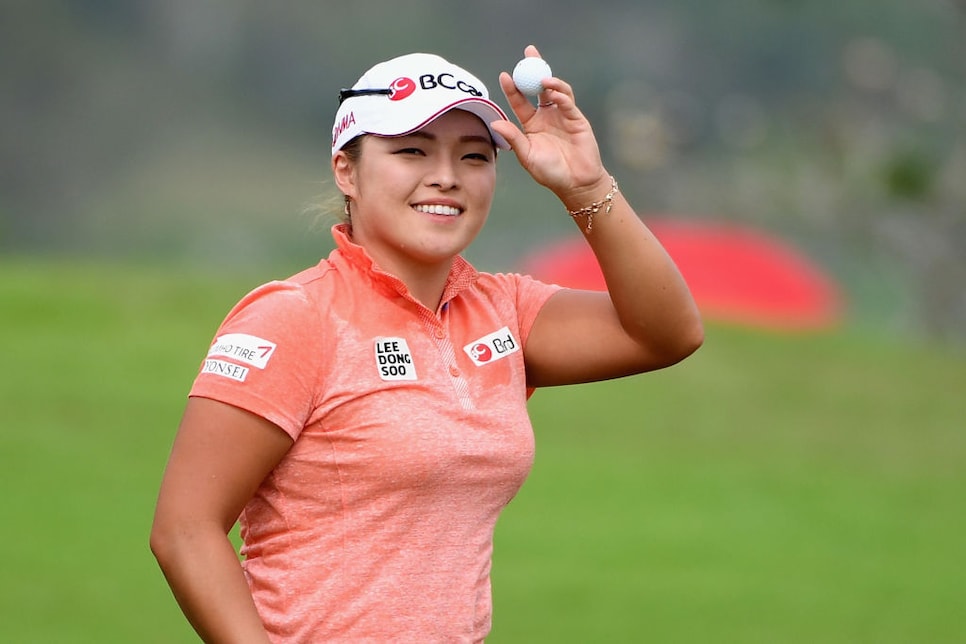 Ha Na Jang, the No. 10 player in the world, has decided to leave the LPGA Tour to go home to South Korea and play the Korean LPGA Tour. Jang joined the LPGA in 2015. During her short time on the tour, she won four titles and earned $2.6 million. As reported by the LPGA Tour, Jang said on Tuesday in a press conference in Seoul where she noted that she has found something more valuable than all the wins and money: being home with her family.
"I thought being world No. 1 was the only goal in my life and that was where my happiness comes from," Jang said. "But I realized there are many more important things than that. Even though I won four times, I still felt empty inside. I made this decision because being with my family is more important to me than being the world's top golfer."
If you missed all of this back in March 2016, Jang was in the Singapore airport, on her way to play in the HSBC Women's Champions, and her dad had her bag on an escalator in the airport. He lost control of the bag and it fell down the escalator, hitting fellow South Korean player In Gee Chun in the back. The injury Chun sustained caused her to pull out of multiple events. The incident was bad on its own, but the timing of it caused scrutiny from Chun fans. It was March before the Olympics, and both Jang and Chun were vying for spots on the South Korean team.
In subsequent press conferences, Jang was asked about the incident and broke down in tears.
It's easy to look at this dramatic and stressful series of events and assume it had something to do with Jang's decision to leave the LPGA. But in the press conference in Seoul, Jang said her choice has nothing to do with Chun.
"That incident is not the reason why I came back," Jang said. "I've already talked to Chun about it quite a bit. I am here because I've found something more precious than golf."
By being back in South Korea, Jang will spend more time with her mother. And she'll be returning to a tour where she was the 2013 money leader. Success can feel like home, too.