The Loop
Ha Na Jang, In Gee Chun, Beyonce and the strangest controversy in sports today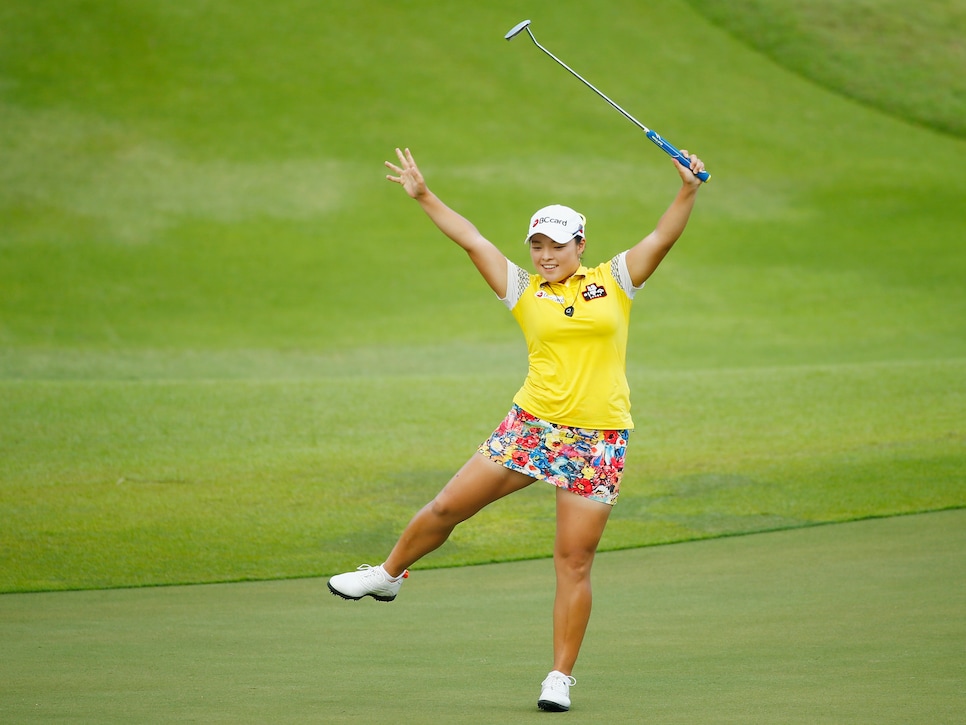 Ha Na Jang's recent play has put her among the elite in women's golf, and her fun celebrations have made her a fan favorite. But apparently, not everyone in her home country is as happy about her success.
Instead, Jang has become a controversial figure thanks to a recent freak accident at the Singapore's Changi Airport. A freak accident that involved her father and fellow South Korean star In Gee Chun.
Golf Channel's Randall Mell first reported the unfortunate incident in which Jang's father dropped a 15-pound travel bag down an escalator the week of the HSBC Champions. The result was Chun getting hit in the lower back and having to withdraw from the tournament.
Jang went on to win the event, celebrating by doing a Beyonce-inspired dance on the 18th green. In her Tuesday press conference for this week's JTBC Founders Cup -- the first LPGA Tour event since the HSBC -- the 23-year-old golfer said she was just having fun and and upholding a promise she made to the Singapore media before the week to do something special if she won. However, her victory dance rubbed many fans the wrong way since it came while the injured Chun sat out.
According to Mell, Jang found this out when she returned to South Korea following her victory. Chun supporters were mad about the injury, how it was handled, and that Jang's victory knocked the defending U.S. Women's Open champ out of the fourth and final spot (as of now) for the South Korean Olympic team.
An emotional Jang didn't wish to talk about the controversy on Tuesday, but she did address the distress she's been experiencing of late.
"Now every day crying in my room, last night, last week," said Jang, whose first two LPGA Tour titles have come in the past four events. "A lot happening in Korea, big issue."
Jang and her father have apologized to Chun, although Chun issued a statement in which she said there were "shortcomings in delivering apologies, and consolations directly to me and my family." However, the 21-year-old star also said, "I still believe the excessive speculations and the provoked criticism from current issues should not result in their mental wound and stresses."
Chun added she hopes she can meet in person with Jang and her father soon. Chun is undergoing treatment on her back and has withdrawn from this week's event as well. Until she returns to action -- and perhaps, until she and her fans are fully satisfied with an apology from the Jangs -- the strangest controversy in sports right now will live on.