News
My Town: Webb Simpson's Raleigh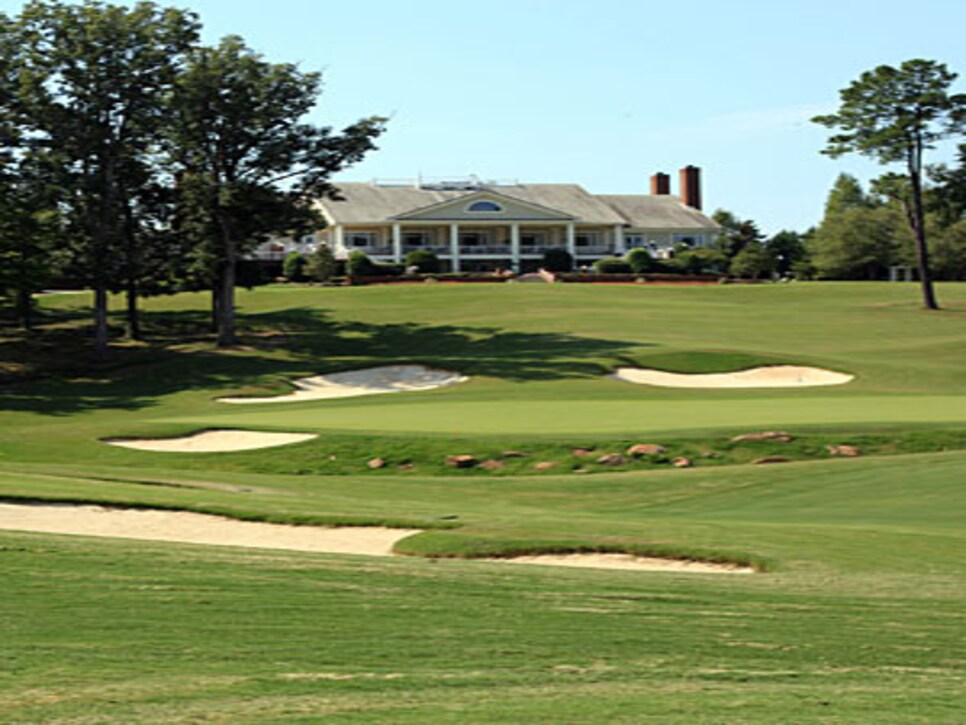 Webb Simpson confesses that while there are many facets of his hometown of Raleigh, N.C., that he enjoyed, he probably didn't take full advantage of them as a youngster living in North Carolina's capital.
"I was a golf junkie growing up," says Simpson, 26, who parlayed that interest into an All-American stint at Wake Forest and now a blossoming PGA Tour career that in 2011 took off with two victories and a berth on the U.S. Presidents Cup team. "Pinehurst
is only about an hour from Raleigh, so I tended to head there quite a bit."
Although having moved to Charlotte since turning pro, Simpson remains smitten with his boyhood home. "It was a great place to grow up for sure," he says.
Moreover, the Raleigh-Durham area, known as the Research Triangle for the high-tech businesses located there, offers some strong golf options, not to mention an array of other attractions that should keep the traveler happy and entertained.
. It's in the middle of Raleigh. It's only about 6,000 yards from the tips, but it's a great course, a lot of fun. It has five par 5s and six par 3s, and it requires you to hit a lot of different shots. I feel like that's where I learned how to score because I could get four or five under and try to get eight or nine under. It fostered a mentality for scoring. My mindset on tour today of thinking about making birdies is a direct result of the course I grew up on.
for the greens. It was the last design Donald Ross ever did. They have the quickest and the most undulating greens in the area. They rebuilt the practice facility about five years ago, so it's a great place to practice and play.
There are a lot of good public-course options as well. Both university courses in the area, Duke University GC
. It's where fellow PGA Tour player Carl Pettersson lives. It was a little farther from my home, so I only got there occasionally, but it's a good layout.
Mura North Hills is a Japanese fusion restaurant known for its Kobe beef dish and its sushi rolls. Some nights it offers live music. ... Piccola Italia is a family-owned restaurant featuring New York-style pizza and traditional Italian dishes. Just about everything is made from scratch, and it has a nice, casual family atmosphere.
For a sports bar there's Cameron Bar and Grill. It's in Cameron Village near the N.C. State campus, and it also has a lot of great shops similar to North Hills. It has great food. Try the fried pickles.
is a pretty neat place. There's a casino for those who want a little more action besides what they'll see on the course.
If you're looking for something a little fancier, you might try the Fairmont Scottsdale Princess. The TPC Scottsdale
is just across the street, and there are stay-and-play packages available for tee times on the Stadium course. Plus it's got the amenities of a first-class resort: spa, restaurants, pool.
I'm a sports fan, and we have the NHL's Carolina Hurricanes. They play at PNC Arena, which holds a lot of other events besides hockey. It's the home for N.C. State basketball as well as other shows and concerts.
From a cultural standpoint you might try the Haywood Hall House and Gardens. It's the oldest house in the original city limits of Raleigh where you can learn about the city's history.