News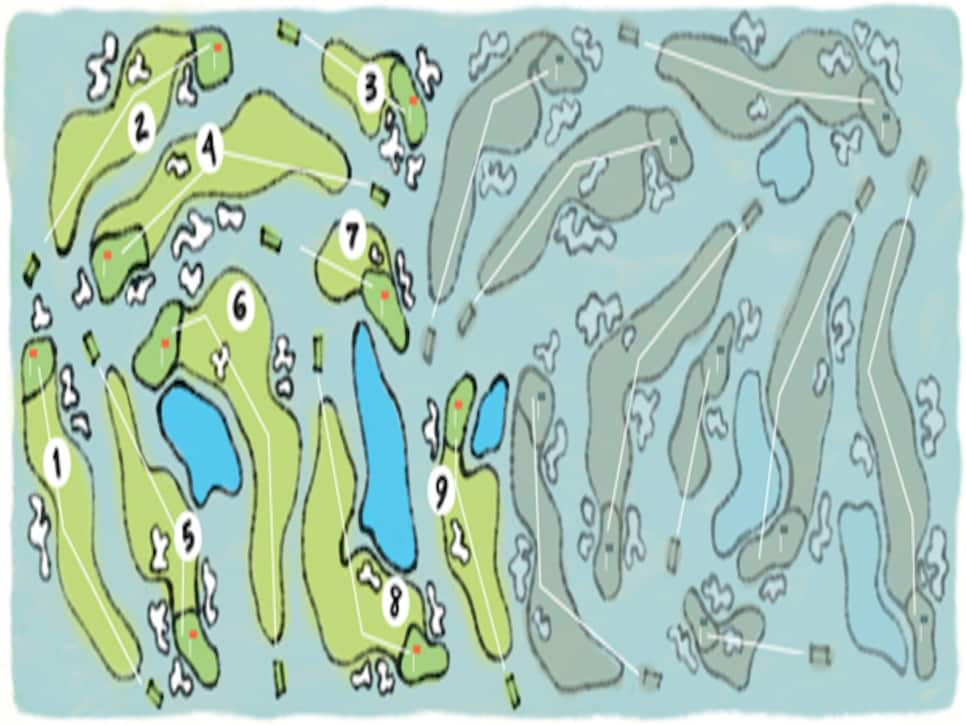 When discussing why more people aren't playing more golf these days, nine words are often invoked: The game takes too long and costs too much.
There are lots of layers to that conundrum, many rooted far from any golf course. For an increasing number of people, lives are busier and more complicated. On average Americans are spending 500 to 1,400 more hours annually at the office than their parents did as well as more time with their kids. Leisure time is precious, and the considerable chunk of a day that an 18-hole round often requires is not something everybody can afford.
Acknowledging the situation and trying to do something about it, Golf Digest, in concert with the USGA and the PGA of America, has a new campaign. A solution to the problem summarized in those nine words? Nine holes, specifically an initiative called "Time for Nine" to promote shorter rounds that golfers can fit into busy lifestyles in which two hours is now the span for most leisure activities.
"We think golfers will play a lot more if they join the growing number of golfers who have come to love nine-hole rounds," said Golf Digest chairman and editor-in-chief Jerry Tarde. "The real message is, don't let the inability to play 18 pull the game away from you. Eighteen is great. But nine is fine."
Golf Digest is launching "Time for Nine" in its June edition, in which it notes that the nine-hole round is already the norm in some places. Leigh Bader, who runs Pine Oaks, a nine-holer in South Easton, Mass., told the magazine 30 percent of the course's rounds in 1998 were nine holes; in 2011, it was 70 percent.
"We have to say, 'You can do 18, but look, there are all of these other options,' " Cathy Harbin, vice president of golf revenue at ClubCorp, which operates more than 150 clubs and resorts, told Golf Digest, contending that the golf industry must adapt to societal change.
"Five-hour rounds of golf are incompatible with the compressed time that many of us have for recreational activities," said USGA president Glen Nager. " 'Time for Nine' is a fun and creative start to promoting the nine-hole round of golf as a complete and enjoyable experience that is consistent with the traditions of playing the game." Nine-hole rounds are compatible with the Rules of Golf and the USGA handicap system.
The "Time for Nine" list comprises courses that allow and promote nine-hole play at facilities that encourage it for men, women, juniors and families. To submit a course for the list, golfers can write 9isfine@pga.com,
"Every other recreation, it seems, takes two hours: movies, dinner, cocktail parties, tennis, bowling, going to the gym," Tarde writes in Golf Digest. "If golf were invented today, it would be a nine-hole game. By no means are we questioning 18 holes, but our culture dictates shorter blocks of free time. I'd rather squeeze in nine holes than none."
Nine holes are the way many of us got into the game; there is no reason they can't keep us in it—or bring us back.